Securing your passwords and being able to remember them should not be difficult.
With so many passwords to remember on almost every website we visit regularly it feels like it has gotten out of hand.
This is where password managers like 1Password come in to make our lives easier.
How Does 1Password Work?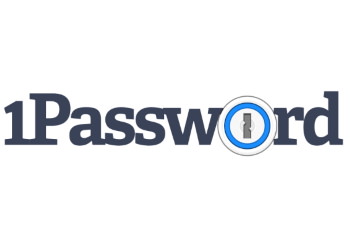 1Password stores all kinds of sensitive information and passwords for you securely. It can also take weak passwords and generate fresh, strong, and secure replacements, keeping them away from phishers and hackers.
The password generator will also create new passwords for any new service or website. These new passwords are stored for you and auto placed when yo go to log in, so you do not have to remember them.
No matter how many passwords you have accumulated over the years, all you have to remember is the one master password. 1Password takes care of the rest.
While passwords are the primary function, other information can be easily stored in your encrypted vault. This includes but is not limited to:
Credit card information
Social Security Numbers
Driver's licenses
Secure notes
File attachments
1Password is also capable of handling the one-time passwords (OTPs) that are used by some websites as the second line of defense.
The software is intuitive and presents you the passwords when they are needed via pop-ups and its browser extension, that is compatible with all major web browsers.
1Password takes privacy very seriously and encrypts your data thrice using AES-256 encryption and other methods to keep the data secure even in transit.
Is 1Password Legit?
Yes, 1Passwords is a legit password management software that has a good reputation and company history.
1Passoword was founded in 2005 by two friends, Roustem Karimov and David Teare.
The platform's first iteration was as an in-house tool developed at AngelBits Inc used to store, share, and manage the passwords of their client websites.
Soon, the partners realized 1Password's potential global appeal and decided to develop it for commercial use.
Now, 1Password employs more than 100 people worldwide, and its software is used by more than 35,000 businesses and millions of individual customers.
In the last 13 years of its existence, 1Password has become one of the most trusted security tools in the market.
Services Offered
There is more to 1Password than just managing passwords.
The software can encrypt essential data such as wireless router passwords, software licenses, passport information, Social Security Numbers, and other crucial documents and manage your virtual life under one key. Let us take a look at some features of 1Password:
Travel Mode
Do you travel a lot? With 1Password, you have the option of keeping your account information private. A mode called "Travel Mode" removes all your personal data from your vaults temporarily. This is to ensure that no one can go through your data at border crossings because it is simply not there. Once you are done traveling, all you need to do is switch off this mode, and all your data will be restored automatically.
Multiple Identities, Multiple Vaults
You are a private person and want to keep your work and professional life separate. And with 1Password, this is possible to create separate vaults for both. Each of these vaults can have unique passwords. This way, it becomes easier for you to manage your accounts. Though this feature is not available in the app provided by 1Password, you can access it through their website.
Keep It Organized
1Password offers a lot of organizational features. Creating new records is fun because you can label them in several ways, making them recognizable and easier to manage.
Customize Your Password
If you love strong passwords, any password manager can create them for you, no big deal. But the longer the password, the more difficult it is to remember. Most password managers will also do that for you. But for those times when you need a password that you do need to remember, 1Password can create them for you.
End-To-End Security
The creators of 1Password are serious about security and have taken stringent measures to ensure that your data is safe and secure at all times. Let's take a quick look at these features:
Security Features
Auto-Lock: Your information is locked away when you are not at your desk, so it is safe from prying eyes.
Clipboard Management: 1Password will automatically remove any passwords that you have copied so no one else can paste it in your absence.
Keylogger Protection: Your password fields are secured, so no other app knows what you are typing in.
Encryption
256-Bit AES: One of the industry standards in encryption. Your data is secure, guaranteed.
Safe Random Numbers: All the random numbers, such as encryption keys, nonces, and initialization vectors are generated using pseudorandom number generators to ensure security.
PBKDF2: This method protects you against brute force attacks.
Secret Key: This is an additional layer of security that has 34 alphanumeric characters that are separated by dashes. This is an encryption key that works with your master password.
Pricing
1Password offers many pricing models. These can be divided into personal and family, teams, businesses, and enterprise. Let's take a look at them:
Personal/Family
These accounts are geared toward personal use, while the others here are for business.
Personal accounts are $2.99 per month per user. While Family accounts are $4.99 per month for up to five users.
These accounts include:
Unlimited password storage
1GB document storage
Two-factor authentication
Account recovery
Manage what family members can do or see
Teams
The first level of accounts geared toward businesses is the Team account. It is  $3.99 monthly per user. Primary users receive 5 guest accounts for limited sharing, 1GB storage, and admin controls.
Business
The business level account is $7.99 monthly per user. Primary users receive to 20 guest accounts, usage reports, and provisioning Active Directory.
Enterprise
This one contains all the features of the business plan. It adds an onboard engineer, a dedicated account manager, and includes set-up training. Because of how customized this plan is, you must get a custom quote to know the pricing.
Alternatives
LastPass – One of the top brands for password management and worth considering.
Password Boss – Probably the top option for those looking to protecting forms of payment.
Sticky Password – One of the most usable platforms for anyone that is not as tech savvy.
Pros
A great, well-designed app that is intuitive and does not require lengthy tutorials.
Strong passwords that can be dragged and dropped into apps.
Multiple customizing options for the password generator.
Passwords can be filled via browser plugins and can handle OTPs.
Cons
Slightly more expensive than other apps in the same category.
The desktop app has been accused of being clunky by many users.
1Password Review Final Thoughts
1 Password presents a solid option for anyone looking to manage their passwords and payment information.
Where they really excel is in family management and business solutions. While this makes them a little more expensive that some other password managers, the features may be worth the minor additional cost for many users.