Credit repair has become a popular option for anyone with a low credit score.
More credit repair companies are coming onto the market to help people with cleaning up their credit report and improving their scores.
American Debt Enders has become one of many popular options, and this review details how it works and will help you decide if the service is right for your needs.
How Does American Debt Enders Work?
American Debt Enders is an organization which acts as a channel for the affiliate organizations that provide their services to customers.
They are essentially a referral service that provides debt counseling services free of cost and it refers the customers to different credit repair and debt management programs as required by them.
American Debt Enders is a one-stop solution for people who are under heavy debts. The counselors of promoted on the site are certified by the National Institute for Financial Counseling (NIFC).
The debt management solutions offered by American Debt Enders are debt consolidation, debt settlement and debt restructuring.
Customers do not require any sort of credit history in order to receive assistance, unlike debt consolidation lenders and even the people with the poorest credit can apply.
American Debt Enders does not provide any sort of financial services to its customers, rather it is a counseling and enrollment firm rather than a company that offers debt consolidation loans, which directly negotiates with the creditors and offers bankruptcy advice.
The company is essentially a "go-between" — a type of financial assistance marketplace, which connects people struggling with debt-related issues and other kinds of financial problems with services and organizations that can help to improve these difficulties.
American Debt Enders helps you with any kind of unsecured debt. The program is for those who have fallen behind seriously and cannot or prefer to evade bankruptcy.
Their goal is to help people who are in various stages of debt-related problems and the first step of help offered is credit counseling, which is offered free of cost.
Also known as debt consolidation, the program is intended to help those who have more than $5,000 in credit card debts and have high interest rates.
And, the companies to which American Debt Enders refers the customers decide the requirements of the size and type of debts that qualify for the services.
Their Debt Settlement Program is designed in a way that in around 3 years or lesser, you can get out of all your debts.
American Debt Enders connects their customers to the debt settlement program which is most suitable based on their financial situation.
The program allows you to settle all your unsecured debts for around 55% of the amount you owe by making monthly payments, which is affordable and easy too.
The objective of the program to take control of your debt situation by establishing clear goals so that the debts are paid off and the payments are reduced.
The credit restoration services, offered by American Debt Enders, help to correct the errors in credit reports and it also includes counseling, as well as informational services that focus on the improvement and maintenance of your credit scores that will boost your creditworthiness.
Start your credit repair with American Debt Enders>>
What Kinds of Credit Problems Can They Help With?
American Debt Enders can help with the following:
Debt settlement
Debt consolidation
Bankruptcy
Debt dispute
Debt consolidation loans
Credit restoration
Professional consultation
Creditor lawsuit resources
Advice on statute of limitations
Budget planning
Handling bankruptcy
Professional financial consultations
Legal advice and aid
Referrals to the financial programs that will help to resolve various debt issues.
Debt solutions offered for the following:
Personal loan
Business debt
Medical bills
Credit card
Unsecured loans
Collections and repossessions
Student debt
IRS tax debt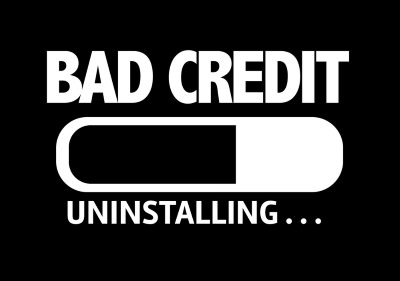 Plans and Pricing
All consultations with American Debt Enders are free. However, if you enroll into a specific program, the fees charged can vary depending on the amount of the debt and the kind of program.
The fees charged do not have any hidden fees and all the fees are explained in detail during the consultation, which is specific to the particular program you enroll in.
The fees are not directly paid to American Debt Enders and you start the enrollment in the other programs without any upfront payments.
Since American Debt Enders usually refers you to other appropriate professionals, you need to pay the fees according to the fee structure of the particular professional and the services they offer.
This is based on the type of organization which receives the referral.
Get started with American Debt Enders>>
Company History
American Debt Enders was started in the year 2006 by Steve Ciantro, who is a certified credit counselor. The debt counseling service is operated by Grace Unlimited LLC.
American Debt Enders is located in Rockville Center, New York and offers its services in 42 states in the United States.
American Debt Enders Alternatives
The Credit Pros – With one of the best credit tips blog in the industry, The Credit Pros has established themselves as a top credit repair option.
CreditSaint – One of the more affordable credit repair services, CreditSaint has a good service for the budget conscious.
Credit Assistance Network – Started by a team of credit and debt experts in 2004, the Credit Assistance Network is a well respected option.
Pros
One-stop solution for all your debt and financial requirements
Free consultation and no fees are charged upfront for the services
Straightforward, helpful and honest
Financial planning, credit building assistance and budgeting
Does not have any credit score requirements
Ensures that all your personal details, financial information and debt repayment plans are secure and private.
Each customer is treated with care and due diligence
The cases are handled by licensed lawyers
Excellent customer support
Can reach the customer support team via email, phone, their online form or email.
Money back guarantee.
Cons
Not an actual debt consolidation service provider but just a referral
Does not have any accreditations such as a TrustPilot or BBB presence
Lacks pricing transparency
Limited guarantees
You will be handed over to another company and you must research them carefully
Debt settlement programs are offered in only 42 states
Website has plenty of information; however, it lacks organization and structure and is difficult to navigate.
American Debt Enders Review Bottom Line
While AmericanDebtEnders.com does not handle any debt consolidation in house, they do have a full set of services available to help any one with their credit needs.
That being said, there are several credit repair companies out there that can meet your needs and you should explore all your options before making a decision.