If you have loose diamonds or diamond jewelry you want to sell, you are going to get the best price by going through an online diamond buyer.
The problem is, how do you navigate all the online options without getting scammed?
Keep reading to see our top legitimate online diamond buyers list and tips for making sure you are getting the most for your diamonds.
Best Diamond Buyers
Worthy.com
Worthy is not a diamond buyer exactly, but they have a seamless process that connects you to multiple buyers through an auction format.
Since they are selling the diamonds immediately, you will tend to get a better price. Other services will buy the diamond on speculation and must be a bit more conservative with the price they give.
Top customer service
Top prices
WP Diamonds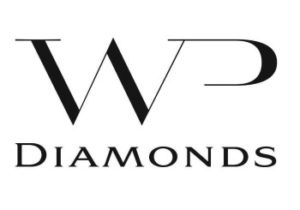 WP Diamonds will give you a free estimate online, assuming you give them the correct information.
They are backed by White Pines Trading LLC. one of the largest and most respected diamond buyers in the world.
Fast estimate
Quick payment
In-person appointments in New York, Dallas, and L.A.
Mondiamo
Mondiamo focuses solely on buying and selling diamonds. They will give you an offer range instantly using your description of the diamond.
Your final price will be delivered after you send them the diamond and they can do a full appraisal.
Fast payment
Diamond specialists
Diamond Buyers International
Diamond Buyers International is true to their name. They are a solid option for anyone looking to sell their diamond quickly online.
Their market is to buy diamonds and improve them by having their in-house diamond cutters improving the flaws in others cutting.
Instant estimate
Diamond specialists
The Diamond Valet
The Diamond Valet takes a more personal approach by using a phone interview about your diamond. This allows them to get the correct information and gives the seller a chance to ask questions.
Personal contact
Fast turnaround
Cash4Diamonds USA

Cash4Diamonds USA is the sister site of the popular Cash4Gold USA. The company has some pretty bad online reviews, however, they were bought out a few years ago and the new management seems to have fixed the problems.
The company has managed to move up to a B+ rating with the BBB.
Quick turnaround
Accepts scrap and broken jewelry
Lower prices
Choosing the Right Diamond Buyer
When it comes to making a selection among these different buyers, you have to decide what works best for you.
For example, if you want to get the best price on an item that is good condition, then Worthy is going to be your best bet.
If you want to meet with someone in person and happen to live in New York, Dallas or Lost Angeles, then WP Diamonds is your best options.
And if you have broken jewelry, then Cash4Diamonds is going to accept your piece, give you a fair price for it, and help you make money the fastest. We linked to reviews of the various companies so that you can do your research.
Why Choose an Online Buyer?
You may have thought. "Why go through the online option when I can just check out the best diamond buyers near me?"
However, when you look at selling your diamond locally vs online there is one main reason to sell that diamond online, best price.
Local jewelers are going to take into account how much they can get for the gem and mark it down farther to make sure they have no chance of taking a loss. It's a bit of a guessing game for them so they will be safe, as they should be.
When you use a service like Worthy, your diamond goes into the market and gets bid on by multiple diamond buyers. They will drive the price as high as possible for a secondary market.
Also, since all these services do a full evaluation of the product, you will know that you are getting the right price for the quality of your diamond.
What about upgrading?
Many local jewelry stores and national chains offer upgrade options on diamonds. They work by giving you store credit toward the purchase of other merchandise when you trade in your diamond.
Once again the store has to make money on selling your diamond. Also, they are only giving up what the new jewelry your purchase cost them.
While these upgrade policies are convenient, they rarely work in your favor. Working with one of the top places to sell jewelry online will get you a much better result.
Tips for Sellers
Anyone selling a diamond wants to get the top price. These few tips an help you get the best price from whoever is buying your diamond.
Be Honest
Each service on this list is going to require that you send your diamond to them for an evaluation. Lying to try and get a higher price isn't going to work so just be honest about everything you know about the diamond.
Check Your Diamond
It would be pretty embarrassing to try and sell a diamond that ended up being a fake. There are four ways you can check at home to make sure your diamond is real.
Fog Test – make fog on your diamond like a pane of glass. Diamonds will lose fog very quickly.
Sink Test – If you have a loose diamond, drop it in water. Real diamonds sink.
Imperfections – most diamonds have imperfections that can be seen with a magnifying glass.
Black Light – Diamonds should see a color of blue when held under a black light any other color of fluorescence (yellow, gray, green, etc.) is possibly a fake.
If you fail any of these tests you can take the diamond to a local jeweler who will be able to tell you definitively. Though the float test is pretty definitive.
Things to Know Before Selling Your Diamond
Whenever you sell anything, you should know the basics of its value. A few things you need to know about diamonds include:
The 4 C's
There are for main factors that determine the value of a diamond. They include:
Color
Color of a diamond can vary greatly. From blue to pink to yellow to clear. The rarity of the color and the demand for that particular color at any point in time makes a difference in how much you can get for your diamond.
Cut
The cut is the shape of your diamond. The most common diamond cuts are:
Round
Princess
Oval
Marquis
Pear
Emerald
Asscher
Radiant
Heart
Clarity
Clarity is how many flaws are in your diamond. Flaws are usually seen as dark spots and for most clarities, they may not be visible with the naked eye.
The clarity scale goes from flawless (most expensive) to I3. The full chart that most people use is:
Carat
Carat is simply the size of your diamond. A one-carat diamond will weigh 1/5 of a gram and have 100 points.
Carat is just simple math so there is not opinion in this one part of your diamond value.
IGI and GIA Certification
The International Gemological Institute (IGI) and the Gemological Institute of America (GIA) are two labs that will evaluate diamonds for a fee. If you are going through Worthy.com they will give you the GIA certification for no charge to you.
These are independent labs and have no affiliation with any of the sellers, so they are highly respected for their certifications of the above criteria.
With both labs, you can search for the report you receive on their websites. This means you can verify the authenticity of any report you get that is presented as from the GIA or IGI.
Know the Market
There are times when certain cuts or brands of diamond jewelry are going to garner a higher price because demand for them is so high.
For example, if you are looking to sell Tiffany's jewelry, you can demand a higher price that someone with a ring from a less well known design house. Tiffany's is so well know they will bring you a premium price.
Best Places to Sell Your Diamond Online Bottom Line
No matter which vendor you choose, make sure you are completely comfortable with the process before you agree to sell your diamond.
You should not only know the price but exactly when you have reached the point of no return from selling your diamond.
Each of the top diamond buyers we listed here has a very upfront process and gives you the option to stop selling along the way. If you ever feel uncomfortable immediately let them know and they will be able to answer questions, and help you with your selling decision.