Here is our Big List of Black Friday Stores. As the different stores release their ads we will up date the page for that store. Each store logo has a link to that store's ad. If we are missing a store that you really want to see then let us know and we will either post that store up for you or point you to another site that covers them.
Black Friday Stores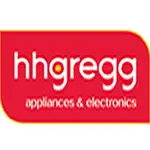 Finding all the Black Friday Stores can be a pain.  So instead of making you search from site to site we put together this page to help you find the most popular Black Friday Stores.
Each store logo represents a link to that stores page.  So if you are looking for the black Friday walmart ad you click on the walmart logo or the black Friday target ad click on the target logo.  I know that seems very simple but we get these questions so I am explaining it now before the questions come in.
Lists For Black Friday Stores
Each store has a list.  This means we go through the entire ad for you and then put a list together that has all the sale items ready for you.  You can even print off a list for each store by checking all the boxes and then click on the Print Black Friday Ad List at the bottom of the page.  So no matter which of the black Friday stores you decide to visit this year you can take a list of what you want with you.
Strategy for Shopping at Black Friday Stores
The strategy for shopping on Black Friday changes each year.  The basic strategy goes, find the stuff you want and note each store.  Check the opening times for those stores.  Finally create a list of how you are going to get from store to store and be there early enough to actually get that item.  Sometime the big item is not your best bet.  For instance, one year Best Buy was doing a great deal on two tablets .  They were pretty comparable but one was "BIG SALE" and the other one was tucked into the ad on page seven.  I was able to get the smaller sale with no problem while people were running to get the more expensive item.  It will probably work the same with all the Black Friday stores.  There are deals that are not as popular and you can rack up on those deals.
We love Black Friday at SavingFreak.com so keep checking back to see our special updates.  Each store page will be updated with the sales as soon as the ad is made available online.  We scour the internet to make sure that we get each of the Black Friday Stores ads as early as possible.  If you have any questions or if there is a store on this list that you would like us to consider adding please contact us.