Ehealthinsurance.com is the oldest and most well known of the health insurance quoting websites.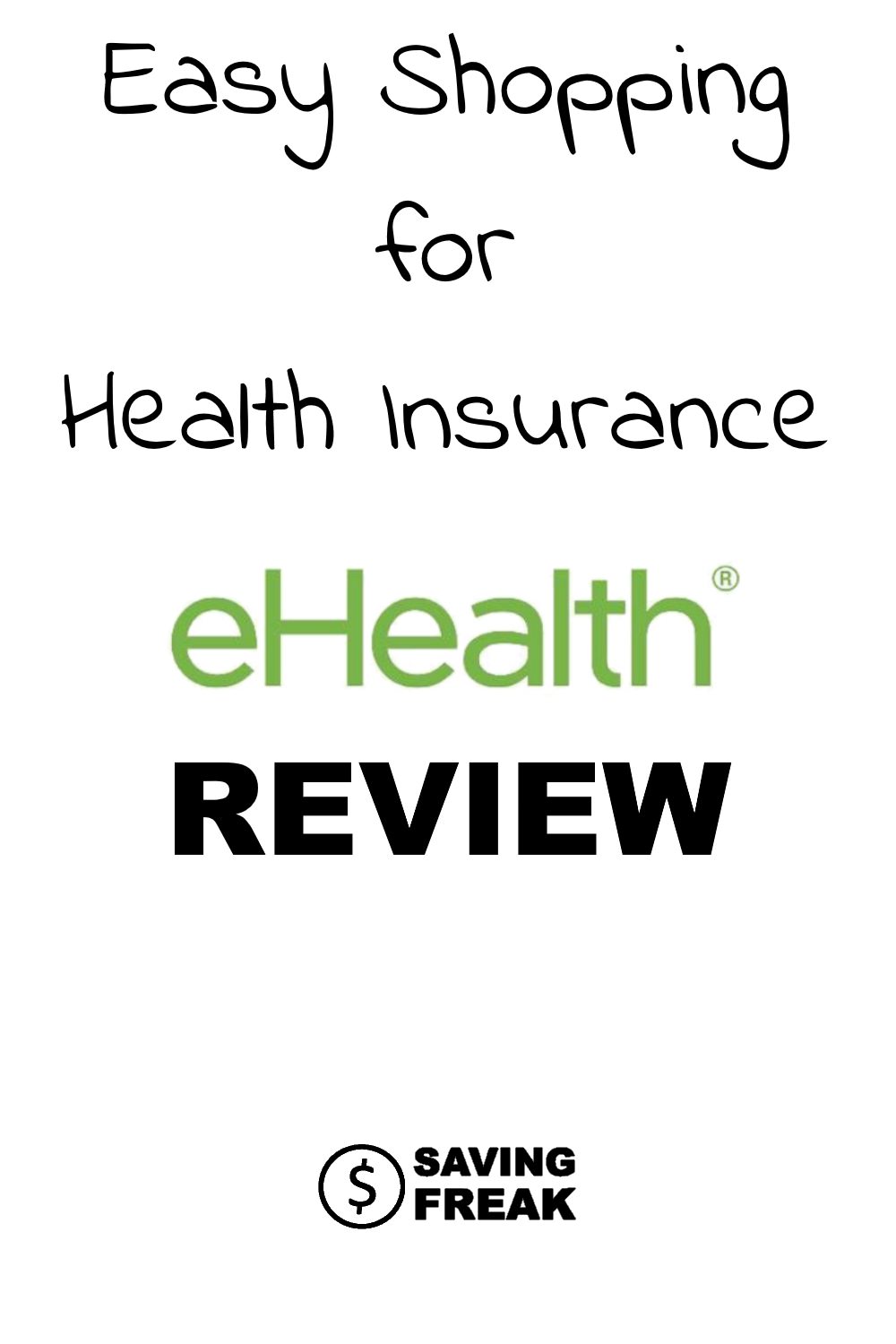 The site has been recommended at one time by Dave Ramsey and several other well known financial gurus.
A couple of years ago, my wife took time off from her job after the birth of our third child.  That left us with a gap of three months where we needed individual health insurance.  I went through HealthCare.gov and basically ran around in circles for about 60 days trying to get things set up.  I have had other friends who used eHealthInsurance.com and were able to get things done quickly and smoothly.
Once you understand how the service works, you can find they are a great way to get different types of health related insurance plans.
eHealth History
The company was founded in 1997, which means it is almost 20 years old.  That is an eternity in internet years and that long life has allowed the company to issue more than 3,000,000 insurance policies.
eHealth was taken public in 2006 on the Nasdaq stock exchange and carries the ticker symbol EHTH.  They have show steady profits and have proven to be a viable company and ranks very well on customer service.
What is EHealthInsurance.com
Frequently referred to as eHealth, eHealthInsurance.com is one of the largest brokers of health insurance in the country.  eHealth has agreements with health insurance providers in all 50 states and Washington DC.
How it Works
Like most insurance websites today, you enter your personal information and eHealthInsurnace matches you with insurance carriers that are available in your area and providing the type or types of health insurance that you are requesting.
The site also offers many educational and helpful tools to make this process as painless as possible.  These tools include:
Health Insurance Glossary – If you ever run across a term in your search for health insurance, it is probably defined here.
Tutorials – If you are new to health insurance eHealth will actually walk you through understanding the product.
Doctor Lookup – Check to see if your doctor is a part of the health insurance network offered by your chosen plan before you purchase it.
Mobile App – Their Android and IOS apps are great for information and quotes on the go.
Instant Decision – Only available with certain insurance companies, e-approval can get you a decision on your application in three minutes or less.
What Types of Policies Can You Get
While the name of the site is eHealthInsurnace.com they don't just cover your standard health insurance policies.  There are several different types of insurance available and they include:
Individual Health Insurance – eHealth is most famous for making it simpler for individuals to purchase their own health insurance policy.  Even after all the changes associated with Obamacare, this is still their main focus.
Group Health Insurance – If you are a small business owner you can shop for policies for you and your employees through the group health portal.
Dental Insurance – Dental insurance isn't the best buy in the world but it is useful.  Being able to shop for multiple policies in your area can get you similar coverage for much less.
Vision Insurance – Many health plans do not include vision coverage.  Adding one of these plans can make sure your glasses don't cost you a fortune.
Medicare – Medicare is itself a health insurance policy, but there are additional costs that Medicare does not cover.  For this you can get a Medicare Advantage plan or a Medicare supplement, and, for prescription drug coverage, you will need a Part D plan.  All of these are forms of private insurance and are available through the eHealth website.
Travel Insurance – These plans cover both travel interruptions as well as medical and evacuation services.
Short-term Health Insurance – If you end up being between employers or are not able to get the right Obamacare plan right now a short-term policy will make sure you do not have a lapse in coverage.
eHealthInsurance.com Partners
With so many different types of insurance available the online agency has partnered with a bunch of different top line insurance companies.  The largest companies include:
Aetna – A nationwide company with one of the largest networks of doctors and hospitals
BlueCross – Blue Cross organizations are available in each state.  They do not always carry the Blue Cross name, but they are part of the larger organization.
IHC Group – Is a very large company and has at least one of its subsidiaries offering different types of services in each of the 50 states.
Kaiser Permanente – Available in nine different states and the District of Columbia
United Health One – Offers some form of health insurance in all 50 states.  This may mean only dental plans are available, but they do service every state in some capacity.
There are a ton of other companies that eHealth has partnered with.  This wide range of companies works similar to working with an independent life insurance agent to shop quotes on the best life insurance companies.  Instead of having to go from one insurer to the next getting quotes, you can have the website do all the work for you and compare plans directly.

Summary Review of eHealthInsurance.com
The eHealth website really is extremely easy to use.  On top of that their wide group of partnerships allows them to provide very low rates because of the easy comparison shopping.  Finally, eHealth has made their name by providing top customer service.  If you are using eHealthInsurance.com to get your health insurance quotes you should be very pleased with the experience, unlike HealthCare.gov.