Password management has become necessary for anyone trying to keep up with our digital world.
Everykey makes it easier than ever to gain access to your online accounts as well as other digitally accessible devices.
How Does Everykey Work?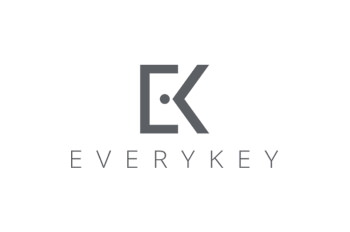 Everykey is an innovative Bluetooth-enabled universal access and password manager. It replaces your physical keys and passwords and can unlock your smartphone, tablet, laptop, car door, house door, bike lock, etc. all with the protection of military-grade security.
The best part is that when you walk away, it relocks everything. The Everykey is a 1-inch long, small rectangular device and comes with an app that is compatible with macOS, Windows, iOS, and Android.
Everykey also generates random and secure passwords for your website accounts and logs you in automatically when you visit the website.
You can remotely freeze your Everykey in case you lose it so that no one else can make use of it. Everykey allows you to set, as well as manage the range you must be in to unlock and lock your devices.
And, in case you lose your Everykey or it is stolen, you can freeze it by either calling the company or via the Everykey App.
You need not worry about anyone accessing your accounts and devices, as nobody else can use the frozen Everykey.
However, you will be able to make use of your old passwords and keys until you can find your Everykey and unfreeze it.
Is EveryKey Legit
The idea for Everykey began at Case Western Reserve University in an entrepreneurship course by a group of students, which included the co-founder of Everykey Chris Wentz in 2012.
When the idea got rave reviews from the professor, the product was developed, and the company, Everykey LLC, was founded based in Cleveland, Ohio, in 2015. The original product prototype was built and launched on Kickstarter.
Services Offered
Automatic Locking and Unlocking
When your Everykey is within the range of your device, you can bypass the device password or physically unlock it automatically.
Everykey also allows you to log in to your online accounts seamlessly when you are close to any of the devices. When you move out of the range of the device, it relocks the security mechanism automatically so that your device is safe and secure.
Login to Websites Automatically
When you log in to any website, your device remembers the login and Everykey logs you in automatically the next time when you visit the particular site.
Secure Generation of Passwords
Everykey generates random passwords for your website accounts, which are safe and secure, and when you visit the sites in the future, Everykey logs you in automatically.
Setup and Customization
You can connect your Everykey to all your devices via the Everykey App. The app manages all the settings of your Everykey, and it can also freeze the Everykey device if it is ever lost or stolen. All the software updates are pushed through the app to your Everykey device so that it is updated to the latest security standards and features.
Different Ways to Carry your Everykey
You can use your Everykey in any way you want to. You can pop the Everykey into any of the accessories and carry it.
Key Ring Accessory:

 You can make use of the Everykey Key Ring as a handy and easy way to carry the Everykey with you. This accessory does not include the keyring.

Band Accessory: 

You can place the Everykey into the band's back pocket and turn it into a trendy fashion accessory and wear it anywhere at all.
Pricing
1 Everykey
Cost –

$69

1-Year Everykey Vault

Keyring accessory and charging cable
2 Everykeys
Cost –

$64 per key

1-Year Everykey Vault

Keyring accessory and charging cable (per Everykey)
4 Everykeys
Cost –

$59

1-Year Everykey Vault

Keyring accessory and charging cable (per Everykey)
Everykey Vault
After your first year of owning the product, you can continue using the Everykey vault for $5 per month.
Band Accessory
Cost:

 $15 + Free US shipping

Size:

Small:

5" – 7.5" (16 cm – 19 cm)

Large:

 7" – 8.75" (18 cm – 22 cm)
Bluetooth Dongle
Cost:

 $19 + Free US shipping
If you're using the Everykey device with any computer which is not compatible with Bluetooth Low Energy, then the Dongle is needed for compatibility with the Everykey.
A Bluetooth dongle has been selected especially for its security, performance and reliability features.
Key Ring Accessory
Cost –

$5


It does not include the keyring.
Charging Cable
This USB 2.0 micro USB cable enables you to charge your Everykey very quickly from your computer.
Alternatives
There are not any products competing with the hardware of Everykey, but there are several password managers that might be a better fit for you:
Keeper Security – A solid platform that also includes a secure chat feature.
1Password – A platform that is great at importing passwords.
LogMeOnce – The most feature rich password manager on the market.
Pros
An excellent security tool that offers convenience and safety.

It makes use of military-grade security, which is the highest level of protection.

Everykey stores all passwords for all the websites you access

Unlocks car doors, house doors, etc. via Bluetooth when you are near the device.

When you walk away, Everykey relocks the devices.

Carry the Everykey device by wearing it as a band accessory around your wrist or attached to a key chain.

Switch from one website to another without the hassle of logging out and logging in.

The setup is simple and straightforward.

If the Everykey is lost or stolen, you can freeze it by either calling the company or via the Everykey App so that no one else can use it.

A great tool for locking and unlocking your computer and is especially useful if you're working in an open environment where you don't want others looking at your computer when you leave your desk.
Cons
When you quit the app, the Everykey will not unlock the laptop or fill in the login information into the browser.

Everykey needs an internet connection to log in to your website accounts, and you cannot access them if there is no internet connection.
Everykey Review Final Thoughts
Everykey is one of the more unique password managers that we have reviewed.
The hardware solution to logging in across so many different devices is a unique and useful approach to managing passwords.
The military encryption and easy to use dashboard make Everykey an easy choice as a password manager.