ID theft is a crime that the police are not very motivated to chase.  Not only are the people hard to catch, the ultimate result is that the person is mostly restored.
That doesn't mean it is easy for a victim of ID theft to get back to being whole again. It can take months or years to clean up the mess.
This is where services like ID Watchdog step in to help prevent the mess from ever happening in the first place.
How Does ID Watchdog Work?
Over 13.1 million American suffer from identity loss each year, resulting in losses of over 15 billion dollars.
Most of the victims of identity theft realize they have a problem only when they get bills for things that they did not order, they are refused credit, contacted by the police, etc.
This is where ID Watchdog plays an important role. ID Watchdog is an identity theft monitoring service and offers protection for more than just your financial information.
It offers you the tools and protects you from identity theft and fixes it quickly. ID Watchdog offers 2 plans for identity theft protection that you can choose from which can help to protect you from identity fraud.
ID Watchdog monitors your SSN (Social Security Number), address and credit report under both the plans and in the event that your identity is stolen while you are a member of ID Watchdog, the service offers a guarantee, as well as, an insurance payout.
The best part is that ID Watchdog can help to resolve your identity theft problems even if you are not a member.
ID Watchdog Offers
Active monitoring of credit, both traditional, as well as, non-traditional.
Monitoring of the internet black market and high-risk transactions.
Reimbursement insurance for expenses that are related to identity theft up to $1 million.
Fail-safe resolution services to restore identity.
Start an account with ID Watchdog>>
Advantages
Identity Insight
ID Watchdog offers insight into the information which is vital to managing your identity and enables you to identify if there has been an identity theft. To this end ID Watchdog is continually monitoring billions of data points and in case any new or modified information is detected, it alerts you.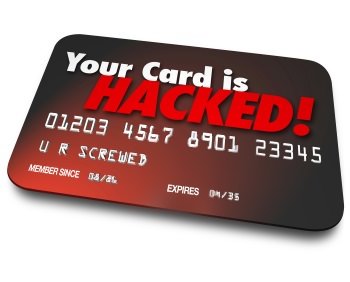 Expert Help
Every 2 seconds the identity of a person is stolen and it can take more than 300 hours for a resolution and there is an average loss of around $9,650.
And, if the identity theft is discovered after 6 months or more, then the average cost of resolving the problem of identity can increase up to 400%.
ID Watchdog offers expert assistance and detects any kind of new or modified information that is associated with your identity immediately and alerts you so that the fraudulent activity is caught right away.
Complete Peace of Mind
ID Watchdog offers a 100% guarantee that it will resolve the problem if you become a victim of identity theft while under the protection of the service. The 24×7 call center of ID Watchdog offers live and real-time support in over 100 languages.
Plans Available
ID Watchdog offers 2 plans that can help to protect your identity and credit – ID Watchdog Plus and ID Watchdog Platinum.
ID Watchdog Plus
Cost: $14.95 per month
Includes:
Basic identity monitoring
Advanced identity monitoring
Surveillance of the internet black market
Full-service restoration of identity
Monitoring of credit report
SMS and email notification
NPI (National Provider Identifier) alerts
ID Watchdog Platinum
Cost: $19.95 per month
Includes:
Basic identity monitoring
Advanced identity monitoring
Surveillance of the internet black market
Full-service restoration of identity
Monitoring of credit report
SMS and email notification
NPI (National Provider Identifier) alerts
Credit Score & Report
Service Features
Details of the services for each of the ID Watchdog plans include:
Basic Identity Monitoring
ID Watchdog monitors over 37 billion records such as court, housing, driving, election and criminal records, certifications and licenses in order to identify ID theft.
Advanced Identity Monitoring
Actively scans the NCOA (National Change of Address) database, non-credit loans like quick-cash or Payday loans, high-risk transactions like transferring money to others online databases, which are common areas for identity theft-related activities as these areas do not require a lot of information and are not monitored actively.
Surveillance of Internet Black Market
Monitors the illegal online sources and underground websites which buy and sell personal information such as social security numbers, credit card details, passwords, etc.
Full-Service Restoration of Identity
ID Watchdog gives you a 100% guarantee that while you are a member of their service.
In the event there is an identity theft, their CITRMS (Certified Identity Theft Risk Management Specialists) team will work to ensure that your identity is restored and any fraudulent records will be cleared completely.
Monitoring of Credit Report
Scrutinizes your credit and alerts you in case of any changes like delinquent records, new records.
Credit Score and Report
This shows your credit score and report when it is taken from one or all the 3 credit bureaus.
SMS and Email Notification
When any new information is detected, you can get alerts via SMS apart from email alerts.
While the ID Watchdog Plus scans your TransUnion credit report, the ID Watchdog Platinum scans your Experian, TransUnion and Equifax credit reports.
NPI (National Provider Identifier) Alerts
ID Watchdog scans the NPI (National Provider ID's) for any fraudulent activity related to healthcare professionals.
Personal Online Account
ID Watchdog offers you a personal online account which is secure and you can log in anytime and view your present monitoring status, identity profile report and also review any identity alerts that may be outstanding.
Live Service and Support
If you notice any suspicious activity regarding your identity or you have any questions concerning the security of your identity, then you can contact the ID Watchdog live customer support center anytime you want.
ID Watchdog Alternatives
Experian – Experian is one of the three main credit bureays. Their newest program is Experian ID theft protection.
Reliashield – With plans for both individuals and families, Reliashield is a top id theft protection company.
Lexington Law Ontrack – Known for their credit repair service, Lexington Law Ontrack is helping people to avoid the credit problems that ID theft creates.
Pros
ID Watchdog helps to restore your identity in case of an identity theft even if you are not a member of the service.
The credit monitoring, recovery and alerts of ID Watchdog are very simple.
The ID Watchdog online dashboard is extremely easy to use.
In the case of any suspicious or fraudulent activity, you will receive an alert immediately.
Offers 100% guarantee of complete identity restoration.
The plan includes additional perks such as credit scores and credit report access and also a credit simulator.
Cons
ID Watchdog does not remove you from mailing lists for credit cards, offers, etc.
Does not have mobile apps.
Does not offer any protection for your bank accounts.
The credit reporting feature is available only for the premium members.
Compared to other companies, ID Watchdog offers fewer monitoring services.
ID Watchdog Review Bottom Line
ID Watchdog is a well known and highly reviewed service. They are very good at helping in the restoration process.
They could improve the service by offering a more robust monitoring package, but should be a consideration for anyone looking