ID theft protection has become a big business in the United States.
With more and more people experiencing the pain of ID theft, more services like IdentityForce.com are coming out to help with prevention and cleanup of the problems.
How Does IdentityForce Work?
IdentityForce is an identity theft protection service that not only monitors your credit profile for fraud but also lets you access your credit scores and reports at any given time.
The company also promises that in case of your identity being compromised, IdentityForce will spend up to $1 million to get your life and identity back. This includes reimbursement of stolen funds.
IdentityForce allows you to monitor your creditworthiness and checks for any potential threats to your identity through a phone, tablet, desktop computer or laptop.
It also secures your account with two-factor authentication, making it the best bet in the market when it comes to identity theft protection services. You can avail a 14-day free trial of the UltraSecure option if you sign up on the IdentityForce website.
Plans Available
UltraSecure – This is the basic plan offered by IdentityForce. It is available for $17.95 per month or $179.50 per year.
UltraSecure+Credit – This plan is the premium variant. It is available for $23.95 per month or $239.50 per year.
ChildWatch – This is an add-on service for your child that can be activated for $2.75 per month or $27.50 per year.
Family Plans – If you are looking for a plan that covers two adults and an unlimited number of children or young adults under age 24, you can opt for IdentityForce's family plans. They cost $25 a month for UltraSecure and $36 a month for UltraSecure+Credit.
Start an account with IdentityForce>>
Service Features
Now that you know about the two different options available to you, let's delve deeper into both subscriptions and what they offer.
Credit Scores and Monitoring
The monitoring services provided by IdentityForce are the same for both UltraSecure and UltraSecure+Credit.
This includes advanced fraud monitoring, monitoring any change of address, keep a track of your court records, as well as monitoring the dark web, loans, sex offender registries. IdentityForce will also keep an eye on your social media identity.
Credit score facilities are available only with UltraSecure+Credit, where IdentityForce keeps tabs on all your credit files with three top agencies – Equifax, Experian and TransUnion.
Not only do you get credit monitoring from the three bureaus, you also gain:
access to credit reports from the three bureaus
access to your credit scores
option of tracking your credit scores
access to the company's credit score simulator
The last feature allows you to see how different financial decisions impact your credit.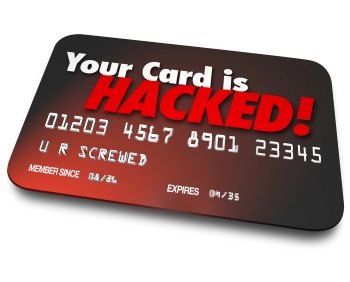 Insurance and Other Services
IdentityForce provides up to $1 million of assistance and reimbursement to restore your credit and lost funds in the event of your identity getting compromised.
The best part about the service provided by IdentityForce is that the amount remains the same for both the UltraSecure and the UltraSecure+Credit options.
Additionally, the company assets that IdentityForce will go to great lengths to help you your life back in case of an identity theft.
This means that they will carry out an investigation into the break-in or breach. They will also fill out all the necessary documentation, going to the extent of paying for other the expenses that you may have to incur.
This includes travel costs or childcare that you have had to pay for to fix the damage. IdentityForce also promises to reimburse you for any money that the bank or card issuer refuses to consider.
Notifications and Alerts
Both the options provided by IdentityForce have the same notification and alerts system.
You will receive bank and credit card activity alerts via email or text message when a change, withdrawal or balance transfer from any of your accounts exceed the amount that is set by you.
The software also tracks your Secure Social Security Number so that you can be alerted in case there's an unfamiliar name or address associated with it that pops up on the service's radar.
You will also receive alerts when your personal information is put at risk because of any data breaches. Finally, the software helps to place fraud alerts on your credit file in case your identity is at risk.
The main purpose behind this is to prevent identity thieves from opening any new lines of credit using your name.
Interface and Utilities
The website interface is used to connect your PC or Mac with IdentityForce on a PC or Mac. It is clean and designed in the simplest way possible, splitting the dashboard into seven different tabs.
IdentityForce uses a secure encrypted connection like most other identity-protection services. You may, however, have to scroll up and down a lot as there a huge amount of information on your screen at any given time.
IdentityForce can also be downloaded on your smartphones in the form of apps, which are available for both Android and iOS. The interface is simple and easy to use with a white background and a blue stripe across the top.
Most of the recent alerts can be found on the homepage itself but you will need to click a few times to reach deep enough to access your credit scores.
Start an account with IdentityForce>>
Identity Force Alternatives
Identity Protect – With monitoring for all three credit bureaus, Identity Protect is a wellknow ID theft protection provider.
Credit Sesame – A completely free service, Credit Sesame offers a solid service for the price tag
myFico – Known for giving us our credit scores. myFico has expanded into helping with ID theft.
Pros
Reporting From Three Credit Agencies– No more stress about missing out on something as IdentityForce's UltraSecure+Credit option monitors your credit with all three credit bureaus. Some other companies offer only one bureau monitoring, which isn't of much use as it is similar to locking the front door of your house and leaving the other entrances open.
Up to $1 Million for Remediation – In case your identity gets compromised, IdentityForce offers up to $1 million in assistance and reimbursement to restore your credit and stolen funds.
Affordable Family Plan – A large number of other companies do not have family plans but this is where IdentityForce has the upper hand. The family plans are affordable and cover two adults and an unlimited number of children or young adults under the age of 24.
Two-factor Authentication – You can sleep better at night knowing that your information is safe because of this additional feature.
User-Friendly Interface – The mobile app and the desktop version are both very easy to understand and use.
Cons
Quite Expensive – Spending about $200 every year may not make sense for a lot of people.
No Composite Credit Score – While the UltraSecure+Credit option gives you almost all the information you need about your credit score, the composite credit score is missing from the list of features.
Not Many Alerts – If you are a person who likes to receive alerts regularly and for all movements (including the smaller ones that usually go undetected), the frequency of alerts with IdentityForce may not make you very happy.
IdentityForce Review Bottom Line
With one million dollars for remediation and great reporting IdentitForce has emerged as one of the top options for ID theft protection.
While they are one of the more expensive services, they are also one of the most comprehensive in their coverage and how they help you monitor and recover. If you are looking at starting a service, IdentityForce.com should be on your short list.