Do you need to make some extra cash? Have you ever wondered if you could gain some extra income off of the iternet?
Luckily, InboxPays is a service that can help you do just that.
This review of InboxPays will explain how to make some extra money by completing a wide variety of activities online.
How Does InboxPays Work?
First, you have to become a member of InboxPays, which is absolutely free. In fact, they pay you for becoming a member, which certainly sounds like a great start. You will get $5 USD just for signing up!
After getting your membership, you will be welcomed with the hundreds of offers which include free trials, credit cards, and cash surveys. You can even spin the wheel and play online games to maximize your earnings. Earning money on InboxPays can be as easy as opening your email and reading it.
If you refer InboxPays to others, you are rewarded as well. In fact, online shopping can also help you make money, all thanks to the service.
In case you are wondering, "why would InboxPays pay me to do all of the above?" Here's your answer. There are many advertisers who want varied opinions on their products and InboxPays helps them with gathering those opinions.
In the meantime, it helps you with earning some extra money. InboxPays collects all the best offers out there and brings them to its members.
Advertisers are more than happy to compensate InboxPays and the service pays its members for putting in their valuable time, opinions, and
effort. Basically, it's a win-win situation for everybody.
Is InboxPays Legit?
Yes, InboxPays is a legitimate get paid to site with a long history of paying its members.
If you are concerned about personal information being stolen, don't worry. InboxPays claims that they will not sell, release, or rent out your information unless you give your consent.
They completely safeguard their members' information and do not share it with any other company or organization. Though, they might have to release the information if it is to comply with the law.
InboxPays takes many measures to protect your information, and that includes password-protected directories. They also use SSL (secure sockets layered) technology to make sure that your personal information is encrypted and does not fall into the wrong hands.
InboxPays also claims that after a transaction is completed, all of your information, which might include credit card details and your social security number, is never saved on their servers.
In fact, even when they share your survey detials with advertisers, it is shared anonymously. If you share your opinion about a particular product, the advertiser will not be able to trace it back to you.
In the case that InboxPays wishes to get a quote from you, they will contact you directly and if you don't give your permission, the quote will not be used. InboxPays also uses cookies that allow your browser to remember certain information.
There are hundreds of ways to make money online and InboxPays is one of them. If you are wondering, "Is this an internet scam?" Reading through this article will give you a better perspective on the service.
How Do I Get Paid?
All payments at InboxPays are made through PayPal for free since it is the most effective, convenient, and popular way to receive and send money online. As soon as your balance crosses the $50 USD mark, you can send in a request and receive your money. It is necessary for all InboxPays members to have a PayPal account.
At InboxPays, all the payments are made in multiples of $50 USD. Let's say your balance is $53.90 USD, the payment that you will receive will be $50 USD. The remaining $3.90 USD will stay as a balance in the account.
Another example is if you were to imagine your balance is $102.90 US, you will receive $100 USD. The remaining $2.90 USD will be the balance of the account that can be used the next time you make a transaction.
After submitting a request for payment, there is a compulsory 30-day waiting period. Upon completing the waiting period, the amount will be transferred into your PayPal account. At InboxPays, all payment transfers are made on the 1st and the 15th of every month.
Apart from the above, there are certain requirements that are absolutely necessary in order to receive your money. Firstly, you must have a minimum of $25 USD approved from offers and/or Spin Wheel credits.
Also, only a maximum of $25 USD in Cash Mail credits can be allowed per every payment request. You must remember that Cash Mail credits exceeding $25 USD will be collected under Carried Cash Mail credits and so these will be eligible for your future payment requests.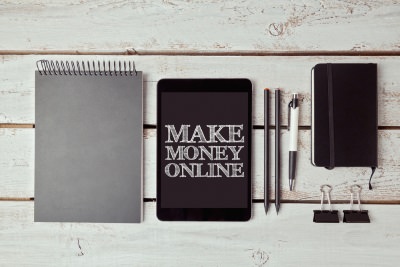 Alternatives
InboxPays is one of my "get paid to" sites. Other top competitors in the GPT market are:
InboxDollars – One of the largest online get paid sites, InboxDollars provides many ways to get paid online.
Swagbucks – The biggest competitor to InboxDollars, Swagbucks got its start with just paid internet searches, but now has one of the largest offerings of online earning options.
CashCrate – Smaller than the two previous, CashCrate has multiple ways to earn and offers competitive rates for their tasks.
Pros
Easy to Use
InboxPays is actually one of the easiest ways to earn money. You just have to spend some time online, read emails, watch videos, and share your opinions.
You can also get paid by taking a few cash surveys, free trials, referring your friends to the service and more! All without having to leave the comfort of your home.
Transaction via PayPal
You can be assured that your money will reach you because InboxPays transfers money via PayPal. To make an online money transaction, PayPal is certainly the best route.
Cons
Sharing Your Information Online
Living in the age where survival without internet is next to impossible, it is quite tricky to find an online service that allows you to make money and doesn't require you to share your information. With InboxPays, you will have to share your personal information online.
Forfeiting Existing Amount
Once you are a member of InboxPays, you must use your account on a regular basis. If you do not use your account for three months, it will be deactivated.
Not just that, once the account is deactivated, the existing money in the balance will be forfeited. For example, if you have $32 USD as a balance, and you don't use your account for three months, all the money will be lost.
InboxPays Review Final Thoughts
InboxPays is a reliable service that allows you to make money off of a wide range of activities online. The service offers free registration and even pays new members $5 dollars for signing up.
InboxPays completely safeguards their members' information and does not share it with any other company or organization. Therefore, using the InboxPays is a reliable and easy way to make some cash online.