Life insurance is a major part of securing the financial future of your loved ones. But which life insurance company is going to meet your needs?
This review of AAA Life Insurance Company includes everything you need to know to understand why they are a trusted life insurance company.
History of AAA Life Insurance Company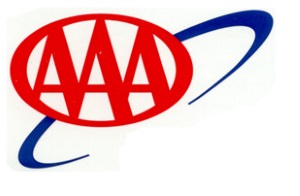 Back in 1969, AAA Life Insurance Company became a part of AAA – and it now offers a competitive array of life insurance products, as well as annuity income products so that customers can also save for their futures, and have retirement income when they need it.
Other protection product offerings include travel accident term life insurance coverage. The firm makes its headquarters in Livonia, Michigan.
Review of AAA Life Insurance Company
AAA Life Insurance Company has an outstanding reputation for customer service, and it is well known and respected, as it provides its clients with all that they need in terms of insurance policyholder services, as well as quick claims payment.
They are also known in the industry for being quite easy to do business with.
Customer service reps can be reached in a number of convenient ways, including through a toll-free phone line, as well as online via email, and an online customer support request form.
Customers who are already AAA Club members are able to obtain a discount on their protection insurance services. AAA Life Insurance Company great reputation in the industry. Their ratings include:
A- from A.M. Best
A+ from the BBB
AAA Life Insurance Company is also considered to be quite passionate about giving back to the communities in which it services. For example, over the past decade, the firm has been very committed to supporting a number of different organizations. It has done so by raising funds and / or through serving local charities that are in need. Some of these include the American Heart Association, the Alzheimer's Association, The American Cancer Society, the Covenant House, and the American Diabetes Society.
Life Insurance Products Offered Via AAA Insurance Company
AAA Life Insurance Company offers a variety of savings and protection products to its customers. These include life insurance, annuities, and travel accident insurance. The life insurance coverage that is available through AAA Life Insurance Company includes the following:
Term Life Insurance Coverage
Term life insurance is the easiest type of policy to understand. You pay a monthly premium and are covered with a set amount of life insurance. The premiums are guaranteed to stay the same for a specified period of time, called the "term" of the policy.
Because of this simplicity, term life insurance can be quite affordable Therefore, many people will purchase term life coverage when first starting out – for example, those who have young families.
AAA Life Insurance Company offers a Traditional Term Life plan that provides term coverage lengths of 10 years, 15 years, 20 years, 25 years, and 30 years. These plans offer premiums that are guaranteed to be level throughout the term of the policy. The coverage amount can range from between $100,000 up to more than $5 million.
The company also offers the option for an Express Term Life Insurance policy. This plan can be purchased online and can, therefore, be bought within just a few minutes. Coverage can range from between $25,000 to $250,000 with lengths that are ten years, 15 years, 20 years, 25 years, and 30 years. This plan does not require a medical exam for approval.
Whole Life Insurance Coverage
Whole life is one of several types of permanent life insurance policies. These policies are called permanent because you are covered up until age 100 or older. At which point in time the policy would cash out, meaning you receive the accumulated cash value of the policy back.
The amount of the premium are guaranteed not to change for the life of the insured. This means that the coverage cannot be canceled – regardless of the insured's increasing age, as well as if he or she becomes ill. Likewise, the amount of the premium may not be increased by the insurance company.
AAA Life Insurance Company offers several variations of whole life insurance coverage, including:
Simple Whole Life Insurance – This policy provides the insured with guaranteed level premiums, while at the same time building up a guaranteed amount of cash value;
Guaranteed Issue Graded Benefit Whole Life Insurance – This plan offers whole life insurance protection without having the applicant for coverage answer any health questions or even a medical exam to acquire coverage. This means that even if someone has a health issue, they will still be eligible for this coverage option.
Universal Life Insurance Coverage
Universal life insurance is also a form of permanent life insurance protection. Therefore, it also offers both death benefit protection, along with a cash value build up. However, it is considered to be more flexible than a whole life insurance policy. This is because the policyholder is allowed – within certain guidelines – to choose when they make their premium payment. They may also opt to choose how much of their premium payment will go into the death benefit portion of the policy and how much will go into the cash value portion of the plan.
AAA Life Insurance Company offers the following universal life insurance choices:
LifeTime Universal Life – This plan offers a lifetime death benefit that will allow the insured to leave a legacy for his or her loved ones;
Accumulator Universal Life – This plan will allow the insured individual to receive a permanent amount of death benefit protection, as well as to build up a nice amount of cash value accumulation for the future. This cash may be borrowed or withdrawn for any type of financial need that the policyholder sees fit, such as paying off debts, paying for a child or a grandchild's college education, and / or for supplementing retirement income needs.
Travel Accident Insurance Coverage
Another type of protection insurance that is offered via AAA Life Insurance is the company's travel accident insurance coverage. With this type of coverage, an individual will be covered in several different areas, including for:
Accidental Loss of Life – In this case, up to $500,000 would be paid to the insured's beneficiary if the insured dies while traveling via air (certain exceptions apply). Up to $250,000 would be paid out for loss of life by the insured when he or she is driving or riding in a private passenger vehicle, as well as certain other vehicles and public transportation. This coverage will also cover certain expenses if the insured become hospitalized if hit by a vehicle as a pedestrian.
Hospitalization – There are also various hospitalization benefits that are paid on this policy that will begin from the very first day that the insured is in the hospital.
Recuperation – Additional benefits are paid for the time in which the insured is recuperating.
Emergency Room Coverage – There is also an annual emergency room benefit paid on this policy – up to $1,500 per occurrence – for covered accidents.
Annuities
Another important way to help in protecting one's retirement is through the use of an annuity. This type of financial vehicle helps one to save for the future. When the time comes to convert savings into income, an annuity can provide a set amount of income for a certain amount of time – including for the remainder of a person's life – regardless of how long that may be. When the joint life option has been chosen, a second person such as a spouse or a significant other may also receive a lifetime income for the remainder of his or her life as well.
AAA Life Insurance Company offers two types of annuities to its customers. These include:
Deferred Annuities – With a deferred annuity, an individual can earn a guaranteed interest rate on their money and delay the payment of income until a time in the future. The money can grow tax-deferred, meaning that no tax is due on the gain until the time of withdrawal. AAA Life Insurance Company offers several deferred annuities, including the Elite Guarantee Annuity and the Platinum Bonus Annuity.
Immediate Annuities – With an immediate annuity, an individual can invest a single lump sum of money and can turn it into an immediate stream of income. These are good for retirees who want to turn their life savings into retirement income right away.
AAA Life Insurance Review Bottom Line
There are many top rated life insurance companies in America to choose from. With it's financial stability and customer service rating, AAA Life Insurance is an easy choice if their rates and plans match up with your needs.