Finding a life insurance carrier that works for you can take a significant amount of time doing research.
There are so many companies offering life insurance coverage, it can feel like drinking from a fire hose. This review of Assurity life, details everything you need to know in determining whether this is the right company for you.
History of Assurity Life Insurance
Headquartered in Lincoln, Nebraska, Assurity Life Insurance Company has been in business for more than 125 years.
Despite such a lengthy history of selling life insurance, their business has been carried out under different names. Lincoln Direct Life, Security Financial Life, and Woodman Accident and Life have all carried out business in Nebraska since the 1800s.
The merger which yielded Assurity Life Insurance Company was not concluded until 2007.
Assurity Group Inc is the parent company of Assurity Life Insurance, and it has many subsidiaries. As a mutual, Assurity answers to policyholders rather than shareholders. Dividends are paid for whole life insurance policyholders.
Consistently rated one of the best places to work in Nebraska, you can rest safely knowing that you're dealing with a company in great financial shape and one that places a premium on customer service not just on collecting premiums.
Insurer Ratings
When you're considering taking out life insurance with any company, it's imperative to check that they are in solid financial standing.
Rather than relying on guesswork or your research, pay attention instead to how the company is perceived by the independent rating agencies.
Assurity has an Excellent (A-) rating from AM Best Company which reflects its financial history and standing as well the probability that payouts will be made in a timely fashion.
The Excellent rating shows that Assurity is judged likely to make good on claims even if the company happens to be suffering financially.
Since the ratings from these agencies are entirely independent and unbiased, relying on this data is one of the most effective ways that you can determine which carriers you might take out insurance with. This is not the kind of decision you want to leave to guesswork.
Life Insurance Products Offered
With Assurity Life Insurance Company, you'll have access to the three main variants of life insurance:
Term Life
Whole Life
Universal Life
The company's core focus is on those with middle incomes and also small business owners. Coverage reflects this.
Assurity is among the leading carriers when it comes to no-exam life insurance.
Term Life
As with all term life coverage, you can expect death benefits only and no investment component leading to the build-up of cash. Although this provides more limited protection, the advantage is that premiums are far more affordable.
Once a term policy ends, it's usually renewable annually, but premiums might go up while the face value might go down.
Although not the most robust coverage, term life insurance can work well if you need to meet the obligations of a divorce decree, for example.
It's also an excellent way to take out protection against the primary household earner or to ensure business loans are covered in the event of your death.
You've got two choices for term life with Assurity:
LifeScape Term 350 Plus
LifeScape NonMed Term 350
LifeScape Term 350 Plus
This term coverage is fully underwritten and guaranteed for anyone between the ages of 18 and 74.
The face value varies. Coverage of $100,001 and upward is available for people age 66 to 74. For the 18 to 74 year old demographic, face values start at $350,001. Non-med options are available for a face value outside these parameters.
You can choose from 10-year, 15-year, 20-year, or 30-year term policies.
Riders including critical illness, children's term insurance, disability premium waiver, and a return of benefits in the event of the insured remaining alive beyond the expiry of coverage are all in place if required. This latter rider is available only with 20-year and 30-year coverage.
At any stage up to the age of 65, you'll have the option of converting coverage to a permanent policy. This is more flexibility than you'll get with most providers.
Rate classes are categorized as Preferred and Preferred Plus.
LifeScape NonMed Term 350
The alternative to Term 350 Plus is also underwritten, but you won't need a medical exam. Eligibility is based on an involved health questionnaire. Some other medical checks will be made, but you won't need to have blood drawn.
Available for anyone aged 18 to 65, face values ranges from $50,000 to $350,000 with LifeScape NonMed Term 350.
No preferred class rates are available with underwriting classes divided into Standard, Select, and Select Plus.
The same terms of 10 to 30 years and the same ability to convert to permanent coverage are in place as well as several riders.
Whole Life
With Assurity's whole life coverage, choose from single premium, simplified and fully underwritten variants according to your requirements.
Coverage lasts for the duration of your life with a cash value accumulating as well as death benefits due. Death benefits come as graded or modified.
You won't need a medical exam for this coverage. Eligibility is based on responding to some simple health questions.
Level: Available up to age 80, face value is $5000 to $50,000 with level guaranteed benefit from the onset
Modified: From 40 to 80 years old with a face value of $5000 to $35,000, you'll get reduced death benefit during the first two years
Graded: Face value is  $5000 to $25,000 with reduced benefit from year 2. This policy is for those aged 40 to 80
With Assurity whole life coverage, you get guaranteed premiums, guaranteed death benefit, and guaranteed cash accumulation.
Universal Life
With universal life coverage from Assurity, you get flexibility regarding both premiums and death benefit with all the advantages of a permanent policy.
There's a 5-year no-lapse guarantee in place, and this policy is aimed at those from 18 to 85.
Guaranteed interest crediting is 3% while face value starts at as little as $25,000.
Other Products Offered
Assurity offers a broad spread of other products beyond life insurance.
Accidental Death and Dismemberment: Life can be covered against death or injury as a result of an accident with guaranteed premiums and benefits paid out regardless of other insurance you might have in place.
Critical Illness: With this coverage, a lump sum is payable if you develop any critical illness. How you spend these funds is entirely up to you and payout is guaranteed as long as you keep paying premiums.
Disability Income: If a disability prevents you from working, you can receive a monthly income so you can continue with day-to-living without plundering your savings or other assets.
Retirement Annuities: Life expectancy continues to rise, and this means many US citizens are concerned about outliving their retirement income.
With an annuity, you can be confident of receiving income for the remainder of your life, which remains tax-deferred until you withdraw the funds.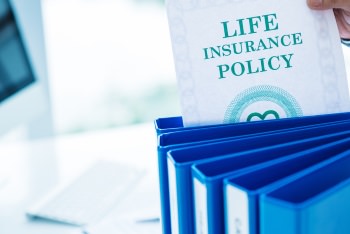 Assurity Life Alternatives
Banner Life – Frequently having some of the lowest term life insurance rates, Banner is a top company with great financials.
Columbus Life – Great for no exam policies, Columbus is one of the top carriers for no exam plans.
Minnesota Life – Now known as Securian Financial, Minnesota life is a trusted name in life insurance.
Assurity Life Insurance Company Review Bottom Line
Assurity receives top rating for financial stability and custom service. Like most life insurance companies in the United States, they are good at filling claims and taking care of their clients.
Where Assurity may be lacking is in variety of policies.  While they offer most of the standard types of life insurance, they are not as comprehensive as some of their competitors.
Overall, if you are searching for life insurance quotes and Assurity comes up as the most affordable choice for your needs, then you will be happy with them as your company.