Life insurance policies can vary in price from location to location and from company to company.
This review of Farmer Life Insurance Company will give you all the details you need to know to decide if it is the right insurer for your needs.
Company History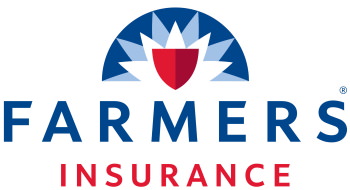 Named Farmers New World Life Insurance Company in full, Farmers markets primarily to promote their auto insurance services, but they also offer robust life coverage.
Not only the 6th biggest auto insurer in the US, but Farmers Life is also the 4th largest home insurer.
Since starting almost a century ago, Farmers Life now serves 10 million American households, amounting to a total of 19 million separate policies.
The company itself consists of three reciprocal insurers:
Farmers Insurance Exchange
Farmers Fire Insurance Exchange
Farmers Truck Insurance Exchange
As a mutual, these companies are owned by policyholders rather than shareholders.
Farmers Life has a reputation for corporate giving programs as well as its varied range of insurance coverage. It's been a long-held company value to provide both time and resources after any major disaster.
The Thank America's Teachers program has been responsible for more than $1 million of educational grants, while any employees in need can seek assistance from the Farmers Family Fund.
Farmers Group Inc delivers management and administration along with its subsidiaries. The company's headquarters are in Los Angeles, California.
Insurer Ratings
The ratings for Farmers Life are for the whole group of companies and reflect their healthy financial standing and reputation for paying out claims in a timely fashion.
This group of companies includes Farmers Insurance, Bristol West Insurance, Foremost Insurance, and 21st Century Insurance.
Rated A+ by AM Best Company and A by Standard & Poor's, this translates to an excellent rating across a wide scale.
As a qualified Better Bureau Business (BBB) business since the early 1950s, Farmers Life is rated A+, which is the highest score on a scale of A+ through F.
While these independent ratings are no substitute for your research and due diligence, they show the level of confidence in the company and serve as a useful benchmark.
Life Insurance Products Offered
When it comes to life insurance, you should find something to suit your needs with Farmers Life.
They offer three broad types of life insurance coverage:
Term Life
Whole Life
Universal Life
Term Life
Term coverage provides death benefits only with no savings build-up and no monetary value.
You have the choice of three different term policies:
Simple
The accelerated underwriting process with this policy is a key attractor for anyone requiring basic term coverage in a hurry. There's no medical exam, hence the rapid approval.
You'll be able to choose terms of ten, twenty, or thirty years.
Benefit levels start at $75,000.
Value
The value life insurance policy with Farmers Life comes with guaranteed death benefits with a value starting at $150,000.
The same 10-year, 20-year and 30-year terms as with simple coverage are available.
The premium is locked in and remains level for the duration of the policy.
There's more rigorous underwriting in place with value life coverage as you'd expect given the higher face value.
Decreasing
A less standard form of term coverage, with decreasing life insurance, death benefits drop tied to your mortgage.
This policy is tailor-made for anyone looking to cover a temporary need.
Death benefits decrease to 20% of the original value, while the premiums stay level. Coverage begins at $25,000 in some states and $50,000 in others. You'll need to investigate this in line with where you live.
There's more flexibility with terms, and you can opt for 15, 20, 25, or 30 years.
Each of these term policies can be converted to permanent coverage. Although not always the case, sometimes you can make this conversion with no need to prove insurability again.
Whole Life
With Farmers Life whole life coverage, you can choose from three variants:
EssentialLife Simple Whole Life
Farmers Graded
Farmers Premiere Whole Life
With whole life coverage, you'll be protected for the duration of your lifetime. Premiums usually remain level regardless of age and even if you develop a significant health problem.
As a rule, insurance coverage remains the same.
EssentialLife Simple Whole Life
As the name makes clear, this is a simplified issue whole life policy. While that translates to less underwriting and swifter issue, costs will be higher to reflect this.
This particular plan gives you the advantages of whole life coverage, but, assuming a slightly higher premium, you can add various riders to mitigate against a range of adverse circumstances.
With guaranteed level premiums and cash value growth also guaranteed, the plan pays up to the age of 100.
If you already hold other insurance policies with Farmers Life, there's the possibility of a discount on premiums.
Farmers Graded
The graded whole life coverage from Farmers Life comes with more involved underwriting. That said, it's still relatively straightforward and might work well if you can't qualify for more stringent policies.
Guaranteed level premiums and a guaranteed cash value come with a slightly lower face value.
A death benefit is graded during the first two years of coverage. This means that if the death of the insured occurs within that period, only a proportion of the actual face value will be paid out. Once this has elapsed, the full face amount is payable.
This type of policy is a sound solution if you're looking to cover final expenses.
Farmers Premiere Whole Life
With the premiere whole life insurance policy, you can expect level coverage for the lifetime of the policyholder.
Premiums are guaranteed level, and the cash value comes guaranteed.
The face value varies considerably, and there are multiple riders in place, making this coverage very easy to customize to your precise requirements.
Universal Life
The other main type of permanent coverage delivered by Farmers Life is universal life. The premiums with these plans are more flexible than you find with whole life coverage. Benefits and coverage levels are adjustable.
Universal life comes in two variants:
Index Universal Life
Essential Universal Life
Index Universal Life
As with all index universal life coverage, performance is not guaranteed but rather is based on how underlying market indices perform.
You'll nevertheless get level death benefits and cash value accumulating.
Essential Universal Life
With this more flexible plan, you can exercise some control over the timing and amount of premiums if your circumstances change over time.
You'll get the death benefits and cash value component you'd expect from permanent coverage with more leeway if things take an unexpected downturn.
Other Products Offered
Farmers Life offers a wide spread of other products, including the following types of insurance:
Boat
Landlord
Motorcycle
Off-Road
RV
Umbrella
In addition to these and other niche insurance policies, Farmers Life also offers a Rewards Visa Card with a reward points system in place.
Alternatives
Farmers is one in a large number of insurance companies. Some good alternatives include.
AAA Life Insurance – Most well known as an auto club, AAA life insurance is a solid option
American General – Best known for burial insurance coverage, American General has many other options.
Minnesota Life – A very strong financial rating, Minnesota Life excels across all types of life insurance.
Farmers Life Insurance Review Bottom Line
Choosing a life insurance company cannot be taken lightly. While Farmers is not one of our top 10 life insurance providers, they are a solid company with great financial ratings.
If they are the right match for your needs and for your budget, then Farmers is a great choice.