Lincoln Heritage Life Insurance Company specializes in provider burial life policies at an affordable rate.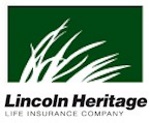 Life insurance is purchased for many different reasons by individuals. For some, it could be to ensure that a spouse and their young children will have enough income to move forward in the event of an unexpected death of the breadwinner. Others may purchase this important financial protection in order to be sure that large debts such as a mortgage and / or credit card obligations are paid off in full so that survivors are not left with these large financial burdens.
But regardless of your particular situation, there is one thing that is likely to be similar for most people – and that is the fact that you may have at least some amount of final expenses involved. This is why it is important to consider having burial insurance as a part of your overall financial plan.
Burial insurance can help you to ensure that those you love and care about are not left with unmanageable financial hardship at the time of your passing. This type of coverage is usually easy to qualify for, and most applicants can typically be approved within a relatively short time of application.
What is Burial Insurance and Why People Purchase These Types of Policies
Burial insurance is a type of life insurance that is oftentimes purchased by those who are age 50 and older. These policies, also often referred to as either funeral insurance or final expense life insurance, is typically bought with the invention of paying for one's funeral costs – which can include not only the expense of the memorial service itself, but also the related costs such as one's burial plot, headstone, transportation, flowers, and obituary notices. In many areas of the United States today, these costs, when added together, can exceed $10,000.
When purchasing burial insurance, individuals will oftentimes add an additional amount of coverage for other items, too, such as uninsured medical expenses, the cost of end-of-life hospice care, and even other types of debt such as high-interest credit card balances. This way, loved ones, and survivors will not be left having to pay these expenses – or worse, go into debt trying to pay them off.
In many cases, the face amount of burial insurance coverage will range from $2,000 up to $50,000 – however, higher amounts of coverage can be purchased, depending on the insurance carrier and the plan.
When purchasing a burial insurance policy, it is important to ensure that you have the right type and amount of coverage for your needs. It is also wise to check the financial strength and stability of the underlying insurer that you are purchasing through, as well as the insurance carrier's reputation for paying out its claims to its policyholders.
One company that has been offering burial insurance coverage for many years is Lincoln Heritage Life Insurance Company (LHLIC). Lincoln Heritage Life Insurance Company has been offering life insurance coverage to its customers since 1963 – so, for more than 50 years, this company has been providing funds to loved ones so that final expenses can be paid and so that families can go on without debt in the event of the death of a loved one.
The company's mission has always been to provide fast claims payment, s well as to set the bar for prompt, friendly, and accurate service in the life insurance industry. Because of the insurer's great claim's payment record, along with its strong financial foundation, LHLIC has been given a rating of A- (Excellent) from A.M. Best.
The company has also been an accredited member of the Better Business Bureau (BBB) since August 1, 1981, and it has been provided with a grade of A+ (on a grading scale of A+ to F). Throughout the past three years, Lincoln Heritage Life Insurance Company has only had 39 complaints closed with the BBB, and of those, only 13 complaints have been closed within the past 12 months.
Burial Insurance Plans Offered Through LHLIC
Lincoln Heritage Life Insurance Company, or LHLIC, offers the Funeral Advantage Program. Through this program, seniors who are between the ages of 40 and 85 can purchase burial insurance coverage in order to help in paying for funeral, as well as any other type of final expenses that may be incurred. That way loved ones and survivors do not have to be saddled with such costs.
The Funeral Advantage Program through LHLIC is easy to qualify for – primarily due to the fact that there are no health exams required as a part of the underwriting process. In addition, there is an easy, streamlined, one-page application process. Because of this, most applicants will be able to obtain this coverage – even if they have various health issues.
With Lincoln Heritage Life Insurance Company's Funeral Advantage plan, beneficiaries can receive up to $20,000 in income tax-free policy benefits. This cash is typically available within 24 hours of claim approval. This means that loved ones and survivors can have the funds that they will need in order to help in paying for final expenses and / or other pressing needs – at a time that they will likely need it the most.
With the Funeral Advantage Plan through LHLIC, a policyholder may also be able to add up to an additional $100,000 in accidental death insurance coverage. This can typically be done by simply checking one additional box on the application for coverage.
Once a policy is approved, the insurance company cannot cancel it – regardless of an insured's increasing age or declining health – provided that the premium continues to be paid. In addition, the amount of the benefit and the premium price will be locked in and guaranteed throughout the life of the policy. Therefore, you won't need to worry about your premium rising in the future.
The Funeral Advantage Plan also offers additional benefits to the loved ones of its policyholders via access to live representatives from the Funeral Consumer Guardian Society (FCGS). This benefit comes at no additional charge.
A personal agent can help in guiding loved ones and survivors through the process of planning the insured's funeral, as well as helping to defend loved ones against unnecessary charges on their final expenses.
(Note: There are some exceptions with the Lincoln Heritage Life Insurance Company's burial insurance plan. In most states, this plan is available to applicants who are between the ages of 40 and 85. However, in Washington state, the plan is available only to applicants who are between the ages of 40 and 65. This plan is not available in the state of New York.)
Getting the Best Premium Quotes on Lincoln Heritage Burial Insurance Plans
When seeking the best premium quotes on LHLIC burial insurance plans – or on any type of burial life insurance coverage – typically the most appropriate course of action is to work with either a company or an agency that has access to more than just one single life insurance carrier. In doing so, you will be able to compare multiple burial insurance policies, companies, and premium quotes – and from there, you will be able to better determine which of these will work the best for you and your personal situation and coverage needs.
If you are ready to move forward with the purchase of a burial insurance policy, we are here to help. We work with many of the top life insurance companies in the United States marketplace, and we can help you obtain all of the important information that you will need in making a well-informed buying decision. We can do so for you quickly and easily. When you are ready to proceed, all you need to do is to get a set of quotes by filling out the form on this page.
Should you find that you still have questions regarding LHLIC burial insurance plans – or even if you have a question or a concern about life insurance in general – please feel free to contact us directly. You can call us, toll-free, by dialing 888-402-8582. Our experts will be happy to assist you.
Today, the cost of even an average funeral – along with the related items – can easily exceed $10,000. This is an amount that many families just simply do not have readily available – which is why having a burial insurance policy makes so much sense.
These affordable insurance plans can be the perfect way to offer your loved ones a solution for paying off final expenses – without the need to take on additional debt or go into financial hardship. Even if you have various health issues, burial insurance from Lincoln Heritage Life Insurance Company – as well as many other carriers – can still be an option for you. So, don't leave your loved ones at risk. Make sure you're covered with the protection that you – and they – need for the peace of mind you all deserve. Contact us today – we're here to help.