Our Northwestern Mutual review shows them to be one of the most financially stable companies in the market.
They did not maker our list of the top ten best life insurance companies, but that is only because we have not placed a lot of business with them.  That being said they are a very solid company and you should not hesitate if they come up with the best premiums.
Buying life insurance coverage can involve many different variables. These can include ensuring that you have the proper type of policy, as well as the right amount of coverage in order to make sure that those you love are protected from a financial disaster in case of the unexpected.
But the purchase of life insurance should also include making sure that the underlying life insurance carrier is strong and stable from a financial standpoint, and that it has a good reputation for paying out its policyholder claims.
That is because you want to know that the company will be there for your loved ones if or when they need to rely on them in the case of filing a claim. One insurer that has a long history of doing so in a positive manner is Northwestern Mutual.
History of Northwestern Mutual Life Insurance Company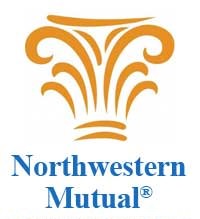 Northwestern Mutual has been in the business of offering insurance protection to its customers for almost 160 years. The company has been an industry leader and has grown considerably since its beginning.
This financial services giant provides a wide array of insurance and financial services, including wealth and income protection, education funding, retirement planning, investment advisory services, trust and private client services, estate planning, and business planning.
Just some of the products that help to get this done include life insurance, annuities, disability insurance, long-term care insurance, investments, and investment advisory products and services.
Throughout the years, Northwestern Mutual has accumulated a number of awards and distinctions, including:
Top 10 Broker Dealer – The company ranks among the Top 10 independent broker-dealers. This is measured by leading financial publications such as Financial Planning Magazine, Financial Advisor Magazine, and Investment Advisor magazine.
World's Most Admired – The company is also among the world's most admired life insurers, according to a Fortune magazine February 2015 survey.
Customer Satisfaction – The company has a 96% persistency rate for life insurance in force.
Market Share – Northwestern Mutual is considered to be the largest direct provider of individual life insurance in the U.S. This is based on 2014 market share data from SNL Financial.
Northwestern Mutual has outstanding figures when it comes total insurance and annuity contracts in force, including:
In life insurance alone, Northwestern Mutual has $15 trillion worth of protection in force, with 3.7 million individuals insured through 5.6 million policies;
The company has more than 350,000 annuity assets, which are worth approximately $24 billion;
The company also has approximately 200,000 individuals insured via 214,000 long-term care insurance policies;
There are another 497,000 people that are insured via more than 745,000 individual disability insurance policies. Through these, Northwestern Mutual expected to pay out approximately $320 million in dividends to the disability income insurance policyholders alone.
Reviewing Northwestern Mutual
Northwestern Mutual is strong in size and financial ability. The company has more than 330 offices across the United States.
As of 2015, the insurer held more than $230 billion in assets under management and had $27 billion in revenue. This ranks the firm as #109 on the Fortune 500 list. Currently, Northwestern Mutual has more than 4.3 million customers.
The company has paid out a great deal in insurance claims as well. As of 2014, Northwestern Mutual had paid out more than $3.4 billion in life, disability, and long-term care insurance claims overall.
Due to its strong financial standing, along with its positive history of paying out its policyholder claims, Northwestern Mutual has been provided with some of the highest insurer ratings from the rating agencies. These include the following:
A++ from A.M. Best Company – the highest possible rating from this company.
AAA from Fitch Ratings – the highest possible rating from this company.
Aaa from Moody's Investors Service – the highest possible rating from this company.
AA+ from Standard & Poor's – the second highest rating from this company.
Because the company is mutual, it is technically owned by its policyholders – and that means that it pays out dividends. In 2015, Northwestern Mutual expected to pay out more than $5.5 billion in total dividends to its policy owners.
Products Offered By Northwestern Mutual Life Insurance Company
Northwestern Mutual offers a wide array of products to its customers. On the insurance side, it offers life, long-term care, disability, and annuities. From a life insurance perspective, there are many options to choose from, including both term and permanent plans.
Term Life Insurance Coverage
Term life insurance offers coverage for a set number of years. These policies provide death benefit protection only, with no cash value or investment build up.
Because of this, the premiums are typically quite affordable – allowing an insured to obtain a large amount of death benefit, especially if he or she is young and in good health at the time of application.
Northwestern Mutual offers level term life insurance options that provide level premiums for 10, 15, 20, 25, or 30 years. Many plans will allow an insured to convert over to a permanent life insurance policy and they have very favorable terms on life insurance policies for diabetics. Typically, a term life insurance policy is a good option when inexpensive life insurance is needed and/or when the coverage need is temporary.
Whole Life Insurance Coverage
Whole life is a form of permanent life insurance coverage. With this type of life insurance, the insured will get both death benefit protection, as well as cash value, build up.
Because of this, the premium will typically be higher than that of a comparable term life insurance policy. However, there are some nice benefits to this type of coverage.
First, the coverage will last for the remainder of the insured's lifetime – regardless of his or her increasing age, or any adverse health issues, provided that they continue making the premium payment. Also, the amount of the premium will typically stay the same. The death benefit will also be guaranteed.
In addition, the cash value is allowed to grow on a tax-deferred basis. This means that there will be no tax due on the growth of the cash value until the time the funds are withdrawn, essentially allowing the cash to grow and compound exponentially over time.
These plans may also be eligible for additional dividends that can help in building up the cash value. Finally, these types of policies come in various sizes.  For instance a whole burial insurance policy will last till someone is 1oo but only focuses on the cost of a person's final expenses.
CompLife Insurance
Northwestern Mutual also offers a policy known as CompLife insurance. This is technically a hybrid of term and permanent life insurance coverage, which gives the insured the ability to custom design a blend of both.
With this plan, the dividends will gradually replace the term portion of the insurance with paid-up additions. Overall, this policy option allows for the low cost of term life insurance, along with the benefits of building up cash value.
This has become a great option for people looking for affordable life insurance for smokers without having to spend a fortune to get permanent coverage.
Universal Life Insurance
Universal life insurance is another form of permanent life insurance protection.
It offers both death benefit and cash value – however, it is more flexible in that the policyholder can decide, within certain guidelines, how much of the premium they wish to allocate towards the death benefit and how much they wish to put into the cash value portion of the policy.
The funds that are in the cash value are also allowed to grow on a tax-deferred basis.
Variable Life Insurance
Another form of permanent life insurance is variable life. Here, however, the cash portion of the policy is invested in equity investments. This means that the policyholder has the ability to greatly increase his or her cash value.
It also means, however, that there could be more risk due to the market exposure. Therefore, the cash value in a variable life insurance policy will not be guaranteed.
How and Where to Obtain the Best Life Insurance Coverage Quotes
When seeking the best life insurance coverage quotes on Northwestern Mutual products – or any life insurance coverage – it is usually a good idea to work with a company or agency that has access to more than just one life insurance carrier.
That way, you will be able to compare different plans and premiums, and from there you can determine which will be the best for you.