Sagicor has built a stellar reputation for financial stability and has a good product offering, especially for those looking for permanent life insurance.  Many people consider them one of the best life insurance companies in America for this reason.
This Sagicor life insurance review will look at the company as a whole as well as the life insurance products it has to offer.
History of Sagicor Life Insurance Company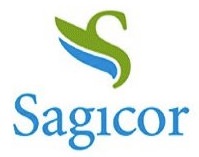 Sagicor Life Insurance Company has been offering life insurance products and annuities for more than 60 years. This company helps its customers to both build and protect wealth at all stages of their lives. One of the company's key values is to be a "Timeless, Borderless, and Colorless entity."
The mission of Sagicor Life Insurance Company is "To be a life insurance organization that consistently generates high returns to its shareholders, exceptional opportunities for its employees, and respect and trust from its various publics."
In 2005, Sagicor Life Insurance Company joined the Sagicor Financial Corporation family – an entity that was founded back in 1840. This is considered to be one of the oldest insurance groups in the Americas, having operations in more than 20 different countries, along with $5.5 billion in overall assets.
Sagicor Life Insurance Company Review
Sagicor Life Insurance Company holds total assets of roughly $1.2 billion, and it is presently ranked as one of the top 140 largest life insurers in the United States.
The company operates in 45 of the U.S. states, as well as in the District of Columbia. The life insurance and annuity products that are offered via Sagicor are sold through approximately 6,500 career and independent agents.
Sagicor is considered to be both financially strong and stable – this reflects in high ratings that the company has been given from the insurer rating agencies.
A.M. Best has provided the rating of A (Excellent) to Sagicor Life Insurance Company. This is the fourth best rating out of 16 possible overall. On top of this, Sagicor has an A+ rating with the Better Business Bureau.
Products Offered Through Sagicor
Sagicor Life Insurance Company offers a wide range of life insurance and annuity products. Its annuities include immediate options and those that address longer-term needs.
Term Life Insurance
Term life provides a pure death benefit only, without any cash value build up.
Sagicor Life Insurance Company offers a term product called Sage Term Life. It offers options for coverage of 10, 15, or 20 year periods. This affordable protection can allow an individual to purchase the amount of death benefit that they may need for a premium price that fits into their budget.
With the plans that are offered through Sagicor Life, the premiums are guaranteed level during the initial term of coverage. These plans can also help in providing income due to a terminal illness or a confinement in a skilled nursing home facility (with some limitations).
Term policies may be used to fit both individual and business situations, so they can be geared towards most face amount that may be needed, as well as most premium budgets.
These plans also offer additional benefit riders, such as the Children's Term Rider, so that coverage can be further customized in order to meet specific protection needs.
Permanent Life Insurance
Permanent life insurance policies have a death benefit for life insurance coverage, as well as a cash value that accrues with each premium.
Therefore, rather than expiring after a certain time period has elapsed, these plans will provide protection throughout an insured's entire lifetime – provided that the premium continues to be paid.
With permanent life insurance coverage, the premium amount will typically be locked in, and cannot be increased. Likewise, the coverage cannot be canceled by the insurance company – even as the insured's age increases, or if the insured contracts an adverse health issue.
The cash-value of the policy grows without any taxes until a withdrawal is made (similar to a 401(k) or 403(b).  This can allow the cash to compound exponentially over time.
There are numerous permanent life insurance policy options that are offered through Sagicor Life Insurance Company. These include the following:
Sage No Lapse Universal Life (UL) Coverage
The No Lapse Universal Life (UL) coverage provides a guaranteed death benefit and premium amount. This means that the insured cannot outlive his or her coverage unless they live past the age of 120.
This plan can provide the following advantages to a policyholder:
Guaranteed level premiums throughout the life of the policy
The option to choose a set period of time for level death benefit protection
Income and living expense protection for the insured's dependents
Funding for mortgage payments, if desired
There is also an accelerated benefit rider included on this plan at no additional premium charge.
With this rider, the insured is able to access a certain amount of the death benefit while still living if he or she has been diagnosed with a terminal condition or a chronic illness. This can help to pay uninsured medical bills or other types of debts.
Fixed Indexed Universal Life Coverage
The fixed indexed universal life insurance policy can provide immediate death benefit protection, along with the potential for a great deal of growth in the cash value component of the policy without subjecting the policy holder's principal to any market risk.
With these types of plans, the growth of the cash account is tied to an underlying market index, like the S&P 500 or the Wilshire 5000. When the market is up, the cash account can grow. However, in down market periods, principal remains protected.
There are various interest crediting methods that can be chosen from by the policyholder. This plan comes with a minimum face amount of $50,000, and the policy is available to applicants from the age of 15 days to 85 years old.
Fixed Indexed Single Premium Whole Life Coverage
The fixed indexed single premium whole life insurance coverage can also allow policyholders some choices in how they protect their loved ones, as well as in how assets are allocated – especially in comparison to CDs and money markets, as well as even annuities and personal property.
As with other indexed life insurance coverage, the growth on the cash value portion of this plan is linked to an underlying index such as the S&P 500. However, rather than paying in the policy's premium over time, this plan requires just one, single lump sum premium payment.
The fixed indexed single premium plan does all control and access to funds for emergencies, as well as for other financial opportunities, should they come up.
These can be accomplished via policy loans. In addition, the policyholder may also make use of the policy's living benefits feature to pay for the costs of a chronic or a terminal illness should he or she be diagnosed with one.
Interest Sensitive Single Premium Whole Life Insurance Coverage
The interest sensitive single premium whole life insurance product can allow a policyholder to re-allocate assets into an alternative option that is safe, yet also allows tax-deferred growth on funds. This can provide benefits such as increased estate value over time.
Policyholders can still have access and control over funds for emergencies, as well as other financial opportunities (within certain guidelines that are specified in the policy).
There are also living benefits available so that the insured can access death benefit funds while still living in case he or she is diagnosed with a terminal or a chronic illness.
Sage Whole Life Insurance Coverage
The Sage whole life insurance coverage will guarantee that the policy holder's named will receive the stated amount of the death benefit. This can allow immediate security to loved ones, along with peace of mind.
This policy also provides a cash value component where the gain on the funds grows tax-deferred.
Because the amount of the premium on the Sage whole life insurance policy is guaranteed to never go up, it can provide affordable coverage for the policy holder's entire lifetime. and can never cancel this coverage as long as the premiums are paid.
The face amount of coverage on the Sage whole life insurance policy can range from a minimum of $25,000 up to a maximum of $250,000. Those who are eligible for this coverage range in age from 15 days to 85 years old.
There are several additional riders that may be added to this policy in order to customize the coverage. These include the accidental death benefit rider, the waiver of premium rider, and the accelerated benefit insurance rider.
Alternatives
Colonial Penn – Great option for anyone needing a guaranteed issue policy.
Primerica – Bit on term life policies and teaching people about managing their finances.
USAA – Best option for former military or their family members.
Sagicor Contact Information