State Farm is only uses captive agents to sell their insurance product and they tend to be more expensive for life insurance than other companies.  For this reason they did not make my list of 10 best life insurance companies.
They are a very financially stable company with a stellar reputation, so we put together this state farm life insurance company review to give you the information you need to understand the pros and cons of the company.
History of State Farm Insurance Company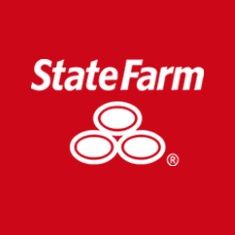 State Farm began back in 1922. The company's founder, George Jacob (G.J.) Mecherle was an insurance salesman and a retired farmer. His vision from the very beginning was to operate fairly and to do the right thing for the company's customers.
From his initial mission, State Farm has continued to run with its motto today – "Like a good neighbor, State Farm is there."
The company is headquartered in Bloomington, Illinois. In addition, there are many other State Farm offices that are located across the U.S. State Farm currently has more than 65,000 employees and more than 82 million insurance policies in force.
The company began by offering one single line of auto insurance coverage. However today, the firm provides almost 100 different products and services to the customers that it serves.
These products are spread out over five lines of business in order to assist its customers and policyholders manage in the present time, as well as to prepare for the future.
The company's five lines of business include:
Life and Health Insurance
Annuities
Mutual Funds
Banking Products
Property and Casualty Insurance
These products are marketed through independent contractor exclusive State Farm agents. Today, there are approximately 18,000 such agents.
State Farm is extremely strong from a financial standpoint. The company handles roughly 35,000 claims on a daily basis.
The insurer is also well known for being very conscious in the communities that it serves, as it is extremely involved in – and supportive of – the communities that it is close to, as it offers numerous sponsorship programs, educational programs, safety programs, and service learning programs.
Many of these help to build strong communities, as they assist individuals in enabling home ownership, creating safer neighborhoods, and making homes and highways safer via activities that are geared towards both preventing and in reducing loss and injuries.
State Farm Insurance Company has received very high ratings from the insurer ratings agencies. These include:
A++ from A.M. Best. This is the highest rating possible from A.M. Best, and it is provided due to the insurer's superior financial condition, as well as its operation performance.
AA from Standard & Poor's. This rating is considered very high, and it is based upon the company's strong claims paying ability.
These ratings put them in the same boat for financial strength as Globe life insurance or Primerica company.
At this time, State Farm Insurance Company is not an accredited company with the Better Business Bureau (BBB). However, the insurer has been given a grade of B (on a grading scale of between (A+ to F).
Over the past three years, State Farm has closed 2,048 complaints with the BBB, of which 580 have been closed within the past 12 months. Of these complaints, 1,490 have centered on problems with the company's products / services.
Also, 374 have had to do with billing and / or collections issues, 163 have been regarding advertising and / or sales issues, 13 have been with regard to guaranteed / warranty issues, and 8 have regarded warranty issues.
Factors that resulted in the company receiving the grade of B include the following:
Failure to respond to two complaints that were filed against the business
Five complaints filed against the business that were not resolved
State Farm Life Insurance Review
Based on the rankings and data provided by SNL Financial as of year-end 2014, State Farm was the #1 insurer of individual life insurance policies in force in the United States. The company offers several different types of life insurance coverage to choose from.
The life insurance products that are offered by State Farm Insurance Company include the following:
Term Life Insurance
State Farm offers several different options for term life insurance coverage. With term life insurance, pure death benefit protection is purchased, without any type of a cash value or savings build up within the policy.
The choices that are provided via State Farm include:
Select Term – With the Select Term life insurance option, policyholders may choose a ten year, 20-year, or a 30-year coverage plan, with up to $250,000 in death benefit. The premiums on these policies are very affordable for most applicants.
Return of Premium – With the return of premium option, policyholders may choose from either a 20 year or a 30-year level premium plan where the premium amount remains the same through the coverage period. Should the policyholder outlive the policy period, all of the premiums that were paid in will be returned to him or her. This particular policy is also guaranteed to renew up to the insured's age 95, and it is also convertible to a permanent policy – regardless of the insured's health (within certain age guidelines).
Mortgage Term Life Insurance – The mortgage term life insurance policy is offered for either 15 or 30 years. Should the policyholder die, this plan will pay off his or her mortgage balance. After the first five years of the policy have elapsed, the death benefit – which is designed to behave in a similar manor to one's mortgage – will decrease over the life of the policy. These types of policies are often referred to as a decreasing term plan. This policy is also allowed to convert over to a permanent form of coverage, regardless of the insured's health, within certain guidelines.
5-Year Term – For those who have only short-term life insurance needs, the 5-year term life insurance policy may be a good option. This coverage is available with face amounts that can range between $50,000 to $99,000. The plan can be renewed for an additional five-year terms, up to age 85 (with some exceptions), although the premium will increase. This policy is also convertible to a permanent life insurance plan.
Whole Life Insurance
Whole life insurance is considered to be a permanent form of life insurance protection, and it offers both death benefit protection, as well as a cash value component within the policy.
The cash is allowed to grow on a tax-deferred basis, which means that there is no tax due on the gain until the time it is withdrawn. The premium on a whole life insurance policy will remain level throughout the life of the policy. Whole life plans that are available through State Farm include:
Limited Pay Whole Life – The limited pay whole life plan offers premium payments that are limited to either 10, 15, or 20 years. These plans may also be eligible for dividends. The death benefit amount is available up to $100,000.
Single Premium Life – This plan requires only one single premium payment into the policy, and then it is considered to be paid up. It, too, may be eligible for dividends although these are not guaranteed.
Final Expense Whole Life – The final expense whole life policy offered through State Farm provides a fixed death benefit of $10,000. The premiums are guaranteed up to the insured's age 100. This plan is available to applicants who are between the ages of 50 to 80 (up to age 75 in New York).
Universal Life Insurance
Universal life insurance is also considered a form of permanent life insurance coverage. It offers both death benefit protection, as well as a cash value component.
However, this form of life insurance is considered to be more flexible than whole life, as the policyholder is allowed to change (within certain guidelines) when they make their premium payments, as well as how much of the premium deposit goes into the death benefit, and how much goes into the cash value component of the policy.
Policyholders have the option to obtain a death benefit that is equal to the basic amount of life insurance that they choose, or they can obtain a death benefit that is equal to the amount of life insurance plus the policy account value.
The universal life insurance policies that are offered by State Farm can also be customized further by adding various policy riders, such as the:
Level Term Rider (for an additional insured)
Children's Term Rider
Guaranteed Insurability Option
Waiver of Monthly Deduction for Disability
Flexible Care Benefit Rider
State Farm also offers joint universal life insurance policies. These provide coverage for more than one person. The joint universal life insurance plans that are offered through State Farm include the following:
Survivorship Universal Life Insurance – This plan covers two insureds under one single life insurance policy. This is typically less costly than purchasing two single policies. The benefit is paid out upon the last person to die.
Joint Universal Life Insurance – This plan also covers two people. The benefit is paid out upon the death of the first person to die.
Company Information