Vantis Life gets excellent financial ratings from the top insurance rating agencies.  While they are not in our list of the best life insurance companies within the U.S. they are a solid company that takes good care of their customers.
Life insurance can be an important part of one's overall financial planning process.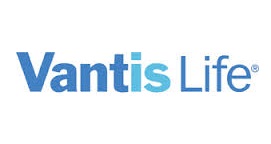 This is because, without this essential financial vehicle, an unexpected turn of events could leave the ones you love without the resources that they need. It could also force them to change their lives – and the plans they have for the future – drastically, and at a moment's notice.
When choosing the best life insurance coverage for your needs, there are a number of key factors that should go into the decision-making process. These should ideally include the type and the amount of protection that you require. It should also, however, include the underlying insurance company that is offering the coverage. This is because if or when the time should come to file a claim, you will want to be sure that the carrier is there to make good on its promise for your loved ones.
With that in mind, it is essential to conduct a thorough review of the carrier before moving forward with the purchase of your coverage. One life insurance company that is known for providing top notch customer service, along with paying its policyholder claims, is Vantis Life Insurance Company.
The History of Vantis Life Insurance Company
Vantis Life Insurance Company has been in the business of offering life insurance to its policyholders since 1942. Since that time, the carrier has provided in excess of $4.9 billion of life insurance coverage in force, along with more than $616 in annuities.
The company is proud of its highly affordable life insurance products, which are focused on working American families, and it keys in on its stellar customer service – ensuring that policyholders understand their coverage and have all questions answered.
Vantis is headquartered in Windsor, Connecticut, and its insurance and annuity products are sold directly through a sales force of dedicated individual agents, as well as via financial institutions.
The company has an entrepreneurial spirit, and it expects its agents to work hard. Those who do, however, are well rewarded with a nice work-life balance (including a 35-hour work week), as well as paid time off and a generous benefits package.
The Vantis company values include:
Innovation
Customer Care
Excellence
Teamwork
Honesty
Optimism
Reviewing Vantis Life Insurance Company
Vantis Life Insurance Company makes it easy for individuals to learn about life insurance and annuities, as well as to decide on a product that fits their needs. There is a great deal of information located directly on the company's website. This can make product education simple and convenient – allowing for individuals to know more about their coverage needs, and to begin the application process much more quickly. Policy premiums can also be made directly online via the company's site.
This insurer is also known for its strong and positive customer service. Vantis customer service representatives can be reached in a variety of different ways, including via email, toll-free telephone, and through leaving a message for a call-back. Customer service hours are Monday through Friday between 8:00 a.m. and 6:00 p.m. Eastern Time.
Once an individual becomes a policyholder, he or she can also make changes to a policy or an annuity contract by logging on to the Vantis Life Insurance Company website. This also includes updating information such as addresses and beneficiary details.
Due to its financial strength and its reputation for paying out its policyholder claims, Vantis Life Insurance Company has been provided with high ratings from the insurer rating agencies. This includes a rating of A- from A.M. Best. This is considered to be Excellent.
The company has also been given the grade of A+ by the Better Business Bureau (BBB). This is on an overall grading scale of A+ to F. There have been no complaints filed or closed regarding Vantis Life Insurance Company through the Better Business Bureau in the past three years.
Products Offered By Vantis Life
Vantis Life Insurance Company offers a number of different term and permanent life insurance products to choose from. With term life insurance coverage, the insured is covered by a death benefit, without any type of cash value included with the policy. Because of this, term life insurance coverage is typically less costly regarding premium that a comparable permanent life insurance plan.
The permanent life insurance policies provide both a death benefit component, as well as a cash value component. The cash area allows funds to grow on a tax-deferred basis. This means that there will be no tax due on the growth of the cash until the time that the funds are withdrawn.
The  life insurance policies that are offered through Vantis Life include the following:
Super EZ Term
With the Super EZ Term life insurance plan, the insured can opt for a level term life insurance policy that is locked in for either 10, 15, or 20 years. This plan typically will not require the insured to take a medical examination in order to qualify for coverage. The policy will cover the insured for up to $300,000 in death benefit protection and is a great route if you are looking for a smokers life insurance policy.
VantisTerm Life Insurance
The VantisTerm Life Insurance policy provides a premium rate that is locked in for up to either 10, 15, 20, 25, or 30 years. An individual can apply for this plan at age 21 or over, with coverage that ranges from between $100,000 to $5 million in death benefit protection.  The policies are much more competitive than you get with Primerica and much better than the no exam polices with Globe.
VantisTerm ROP Life Insurance
With the VantisTerm ROP policy, the policy's premium rate can be locked in for a period of 20, 25, or 30 years – and, should the insured survive the entire policy period, they can receive back 100% of his or her paid-in premium, tax-free. (There are some stipulations that must be met).
Children's Life Insurance
The children's life insurance policy has two different options that can be chosen. These are a single premium term life insurance option, and a 20-pay permanent life insurance plan option. Either of these can provide a child with a nice head start on life insurance coverage.
Super EZ Complete
The Super EZ Complete plan offers a permanent life insurance policy with a death benefit of up to $100,000. This policy offers a simple application process, and in most cases, there is no medical examination required in order to qualify for coverage. Because this is a permanent life insurance policy, it will also build up cash value on a tax-deferred basis. This means that there is no tax due on the gain in the cash-value component of the policy – which can allow the funds to grow and compound exponentially over time.
Guaranteed Golden
The Guaranteed Golden life insurance policy is an affordable life insurance option for applicants who are between the age of 50 and 80 (depending on the state of issue). With this particular policy, there are no physical exams to content with in order to qualify for coverage, nor are there even any health question to answer on the policy application. In addition, once an individual qualifies for this coverage, he or she cannot be cancelled due to advancing age.
EstateWise Single Premium Whole Life (SPWL) Coverage
The EstateWise Single Premium Whole Life plan is a single premium life insurance policy that allows the plan to be paid-up with just one, single premium payment. This policy provides the maximum amount of tax-free estate transfer to pass on to the insured's next generation. The single premium deposit can be as low as just $10,000. This coverage will continue for the remainder of the insured's lifetime – and, because it is a permanent burial insurance policy, it cannot be cancelled due to the insured's advancing age and / or declining health issues.
How and Where to Obtain the Best Premium Quotes on Life Insurance Coverage
When seeking the best premium quotes on life insurance coverage that is offered by Vantis Life Insurance Company – or through any insurance carrier – it is typically the best course of action to work with either a company or an agency that has access to more than just one insurance carrier. This is because you will be better able to directly compare benefits, policies, and premium quotes – and from there you can determine which will be the best for you and your coverage needs.
If you are ready to move forward with finding the best life insurance coverage for you, we can help. We work with many of the top life insurers in the marketplace today, and we can assist you in finding all of the information that you require for making an informed purchase decision. All you need to do is use the form on this page.
Should you have any additional questions, please feel free to contact us directly, toll-free, by calling 888-229-7522. We want to ensure that you have all of your questions and concerns addressed. We understand that the purchase of life insurance can be a big decision – but now you have an ally on your side. So, contact us today – we're here to help.