Voya used to be known as ING in the United States, but the parent company decided to spin off all of its US assets.  This left a very stable and customer friendly company, and why Voya is one of my top ten best life insurance companies in the United States.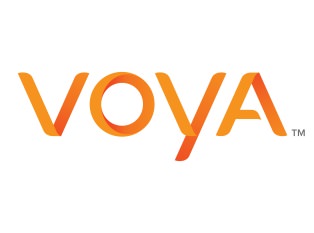 This Voya life insurance review is to give you better picture of the company and help everyone understand why this is such a good company to work with.
History of VOYA Financial
The name VOYA Financial is relatively new in the financial industry. However, the history behind this financial institution itself is not. That is because VOYA is a combination of insurance, investment, and retirement product and services companies that already serves the needs of both individual and business clients.
The company began as ING US. ING initially began back in the mid-1970s, when it acquired a majority of Wisconsin National Life Insurance Company, and later Midwestern United Life Insurance Company.
Over the years, ING acquired a number of other insurance and financial companies, including Security Life of Denver, Life of Georgia, Equitable of Iowa, Furman Selz, ReliaStar, Aetna Financial Services, and CitiStreet.
In 2014, ING rebranded into VOYA Financial, Inc. The word Voya is an abstract name that is coined from the word "voyage," which reflects momentum and optimism – and, according to the company's website, the word "reminds us that a secure financial future is more than just reaching a destination; it's about a journey to financial empowerment, and having positive experiences along the way."
Today, VOYA employs approximately 6,500 individuals that work with its individual and business customers. The company is well known for its "orange money" advertising campaign that states, "Will you have enough orange money for retirement?"
VOYA Life Insurance Review
When doing a VOYA Life Insurance Company review, it is important to keep in mind several factors. First, the products and services that are offered. Also, the strength and stability of the company overall.
As of year-end 2014, VOYA had brought in $11 billion in 2014 revenues and held $450 billion in total assets under management. The company had an approximately $8.8 billion market capitalization as of September 30, 2015.
VOYA has also received numerous awards and recognitions, including the following:
2015 World's Most Ethical Companies from www.ethisphere.com
2015 Newsweek Green Rankings
2015 Best Places to Work for LGBT Equality
Also, the company has raised approximately $4.7 million through its giving campaign, and roughly 39,540 hours were volunteered by employees in 2014. In fact, VOYA is dedicated to community support and charity, and it is committed to driving support in what it terms as its four pillars of corporate responsibility, which include:
Community Investment
Multicultural Affairs
Environmental Sustainability
Business Practices and Principles
The company is very highly rated, according to the insurer rating agencies. This shows its financial strength and stability, as well as its positive reputation for paying out its policyholder insurance claims. These ratings for VOYA Insurance and Annuity Company include the following:
A from A.M. Best
A from Fitch Ratings
A2 from Moody's
A from Standard & Poor's
Although VOYA is not currently an accredited company with the Better Business Bureau (BBB), the company has received a grade of A+ (on a scale of A+ to F). Throughout the past three years, VOYA has had seven complaints closed with the BBB, four of which were closed within the past 12 months. Of these, six centered on problems with the company's products / services, and one focused on guarantee / warranty issues.
VOYA today includes a number of different components – including Insurance Solutions, Retirement Solutions, and Investment Management. Each of these sections of the overall company has a specific niche that it focuses on, and each is divided as follows:
Insurance Solutions
In VOYA's Insurance Solutions area, the company provides a top-notch term life insurance product, as well as medical stop loss coverage throughout the U.S. VOYA also offers variable and universal life insurance coverage, and employee benefits coverage products.
Retirement Solutions
In its Retirement Solutions area, VOYA has, under management, approximately $375 billion in assets and serves roughly 47,000 institutional clients, inclusive of in excess of 5 million individual investors retirement plan. In this area, VOYA has over 2,300 financial advisors that work with customers in planning for their financial futures and retirement.
Investment Management
Through the Investment Management side, VOYA holds more than $207 billion of assets under management. This includes for both external and affiliated institutions, as well as for individual investors that the company serves. Here, VOYA focuses on fixed income, multi-asset income, and equities for its investors.
Products That Are Offered Through VOYA
VOYA offers numerous products to its customers. These include:
Annuities
College Savings Plans
Employee Benefits
IRAs
Life Insurance
Workplace Retirement Plans
The company's life insurance products are varied, so its customers can choose from the coverage that will best fit their specific needs and goals. These products include the following:
Term Life Insurance Coverage
Term life insurance provides death benefit coverage only for a set period of time, such as for ten years, 20 years, or even for 30 years. This type of life insurance is often purchased for the purpose of covering "temporary" needs, such as paying off a mortgage balance or funding the college education of a child or a grandchild. The premium that is charged on term life coverage is usually quite affordable. This is especially true if we have a young applicant and healthy when they apply.
The term life insurance products that are available through VOYA include the following:
VOYA TermSmart
VOYA ROP Endowment Term
Many term life insurance policies will allow the insured to convert the policy over into a permanent life insurance plan at some point before the policy expires. Often, this can be accomplished without the insured having to prove evidence of insurability.
Universal Life Insurance Coverage
Universal life insurance is a type of permanent coverage. This means that it provides a death benefit, along with a cash value component. Universal life insurance is considered to be somewhat flexible in that the policyholder can oftentimes – within certain limitation – choose when he or she makes the premium payment, as well as how much of that payment goes into the cash value, and how much goes into the death benefit portion of the policy.
The funds in the cash value account are grow on a tax-deferred basis. This means that there will be no taxes due on the gain unless or until the policyholder withdraws the money. This can allow the money to grow and compound exponentially over time.
The universal life insurance products that are offered through VOYA include:
VOYA Universal Life – CV
VOYA Universal Life – CV NY
Indexed Universal Life Insurance Coverage
Indexed universal life insurance is also a form of permanent life insurance protection. With this type of coverage, the growth in the cash value portion of the policy is based in large part on the underlying movement of an index such as the S&P 500. In up market periods, the cash value has the opportunity to grow considerably. However, in down market years, the principal is protected – and is oftentimes credited with just a 0% for that particular period. So, this can be a win-win scenario for the policyholder.
The indexed universal life insurance policies that are offered via VOYA include:
Global Choice
Guaranteed Death Benefit
Variable Universal Life Insurance Coverage
Variable universal life insurance is yet another form of permanent life insurance coverage. This type of coverage offers death benefit protection, along with the flexibility that a universal life insurance plan can provide. Here, the growth of the cash value is based in large part upon the performance of underlying investment options. With VOYA, there are more than 55 variable investment options that are offered from top financial firms. It is important to note, however, that variable products can also contain more risk as the market-linked cash value may lose value during down periods.
As with other types of permanent life insurance policies, the cash in the cash value component is allowed to grow on a tax-deferred basis. Variable universal life insurance plans that are available through VOYA include the following:
VOYA Variable Universal Life – CV
VOYA Variable Universal Life – DB
Survivorship Life Insurance Coverage
A survivorship life insurance policy will insure two people under just one single life insurance plan. It will then pay out the death benefit when the second individual dies. This type of policy can be a very valuable part of one's financial strategy – especially for those who may have a large estate to protect. Survivorship life insurance policies will also often cost less in premium than purchasing two separate life insurance policies.
The survivorship life insurance plans that are available through VOYA include:
Accumulator Survivorship Universal Life
Survivorship Variable Universal Life – CV
Overall, VOYA provides a great deal of education on its website – including a Retirement Calculator that will show website visitors the future monthly income that they may need – as well as their progress towards that goal. An individual can answer just five simple questions on the company's website in order to get started.
How and Where to Get the Best Quotes on Life Insurance Coverage
When seeking the best premium quotes on life insurance coverage through VOYA – or on life insurance through any insurance carrier – the best way to go about it is to work with either a company or an agency that has access to more than one life insurance carrier. That way, you will be able to compare the policies, benefits, and the premium quotes for numerous different plans – and from there you can determine which will be the best one for you.
If you are ready to get started, we can help. We work with many of the top life insurers in the marketplace today – and we can assist you with obtaining the info that you require. We can do so for you quickly and conveniently, and right from your computer. When you are ready to proceed, fill out the quick quote form on the side of this page.
When considering the purchase of a life insurance policy, there are numerous factors that need to be considered. Typically, an individual will focus in on the type and the amount of the coverage that they are buying. This is because they will not want to leave their loved ones or survivors short. This is especially the case if they are trying to cover for a specific need, such as the payoff of a home mortgage, the payment of final expenses, the payment of estate taxes, or even the payment of ongoing living expenses for a certain number of years so that a spouse and / or children can move forward.
Yet, while having the right amount of coverage is certainly essential, another key component of the overall decision should also be the company in which the coverage is purchased from. This is because you will want to be sure that if and when a policy claim needs to be filed, the proceeds will be ready and available for those who need them.
When making this determination, reviewing the financial strength and stability of the insurer are important, as is determining the insurance carrier's past performance in terms of paying out its claims to its policyholders.
Should you still have any questions about VOYA Financial and their products – or even if you just have a question regarding life insurance in general – please feel free to give us a call. We will be happy to assist you. We can be reached directly, toll-free, by dialing 888-229-7522.