Life insurance is essential – and often a necessary – financial planning tool. This vehicle is vital for many people for protecting their loved ones from financial devastation in case of the unthinkable.
It can also ensure that debts will be paid off and that future promises will be kept. This could include a child or grandchild's college education or funds that are promised to a charity.
While some people can easily qualify for the coverage that they need or want, others may not be so lucky. This is often due to certain health-related issues that can make them appear riskier to a life insurance carrier. One such condition can include high blood pressure.
What is High Blood Pressure and Why It Can Affect Life Insurance Coverage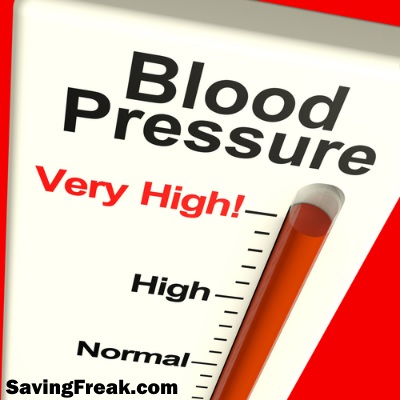 While many people may not realize it, your blood pressure can have a significant effect on your overall health. Your health status determines what you pay for life insurance, as well as whether or not you may even qualify for a policy at all.
In its most basic sense, your blood pressure itself is the force of your blood as it pushes outward on your arterial walls. Your heart, therefore, creates this pressure as it pumps the blood through your blood vessels and capillaries.
When it comes to your actual blood pressure, two different readings are associated with it. These are typically read as the "top" number and the "bottom" number. On top is the systolic pressure. T
his is what measures the pressure in your arteries when your heart is beating. The bottom number refers to diastolic pressure. This is what measures your pressure in your arteries when your heart is resting between its beats.
If a person has high blood pressure – which is also referred to hypertension – it means their blood pressure in their arteries that has increased, forcing their heart to work harder. It also puts more pressure on their arteries and can result in damage to their heart, as well as to their arteries and other bodily organs.
If high blood pressure is not treated, it can lead to several serious – and potentially fatal – health issues. These can include stroke, heart attack, or kidney damage. For these reasons, life insurance companies take a very close look at applicants who have high blood pressure before issuing coverage.
Depending on what a person's blood pressure is, and how – or if – they are treating it, the premium rate of their life insurance coverage could be higher.
This is why it is important to shop around before making a final determination on a life insurance policy. Different carriers may "rate" their policies differently when it comes to this type of issue.
What many people may not realize is that all of these carriers do not evaluate their applicants for coverage in an identical manner. For example, an individual who applies for a policy, and who has high blood pressure, may be approved for a policy at one carrier as a substandard policyholder.
However, that same applicant may be approved for a policy at another insurance carrier as a Standard – and offered substantially lower rates.
What the Life Insurance Underwriters Will Want To Know
When applying for life insurance, the underwriters will want to know specific information about you before issuing you a policy. The insurer will need to have a clear understanding of how much risk it is taking in terms of the potential for a claim.
Therefore, applicants are typically required to complete an application for coverage. With this, basic information will be requested, such as your:
Name

Age

Gender

Height and Weight (weight as it relates to height)

Contact Details – Including state of residence

Occupation and Income

Marital Status

Smoking Status and / or Tobacco Usage

Alcohol Consumption / Frequency

Foreign Travel Frequency

High-Risk Hobbies (such as rock climbing, skydiving, scuba diving, etc.)
For those who have high blood pressure, it is likely that the underwriters will also want more in-depth details regarding your condition. You may be asked the following questions:
When were you initially diagnosed with high blood pressure?

What, if any, medications do you take for your condition?

What is the dosage of any prescription medication that you take for your high blood pressure condition? Had the amount of this dosage changed since you initially began taking this medication?

Are you controlling your blood pressure through diet, exercise, or another manner?

Do you visit any medical specialist for your high blood pressure condition?

What are your recent blood pressure readings?
Likely, you will also need to take part in a medical examination as a part of the overall underwriting procedure. This will help the life insurance underwriters to obtain a more precise idea of your health condition, how serious your blood pressure condition is affecting your health, and how your life insurance policy is classified and priced.
Also, the insurer may want to review the medical records from your primary care physician or from any specialist that you see for your high blood pressure condition.
Once the insurance carrier has received all of your health information, it can be more carefully reviewed, and a final decision on your coverage will be made. Likewise, a determination can be made regarding the cost of your life insurance policy.
How Much Will Your Coverage Cost If You Have High Blood Pressure?
High blood pressure can pose other health issues to those who have this condition. The good news is that, provided it is well controlled, those who have this issue, often obtain Standard – or even Preferred – life insurance rates.
Once all of an applicant's information has been reviewed, if the individual is in average health, even with high blood pressure, the applicant could be given a Standard policy classification. In this case, premiums would match those of the average policyholder of the same age, gender, and weight classes.
If the applicant is in below-average health, yet not in poor enough health to decline his or her application for coverage, then they will be given a substandard policy classification. In this case, they will be charged a higher premium rate than that of the Standard policyholder.
Conversely, if an applicant – even with high blood pressure – is in excellent health, and also has a family history of excellent health, then he or she could be given a preferred rating on their policy.
Preferred policyholders will usually pay a lower premium than the Standard, or average, policyholder.
Not all life insurance companies will have the same criteria for underwriting their applicants for coverage. Therefore, what may constitute a substandard policyholder at one insurer may be a Standard at another, and vice versa.
With that in mind, it pays to shop around carefully before making your final determination on your life insurance coverage. This is because it could essentially end up saving you a great deal of premium in the long run.
It could also help you to ensure that you obtain the very best policy that is suited for your specific coverage and protection needs.
What If You Can't Qualify for Standard Life Insurance Coverage?
In some cases, due to more severe health issues that may stem from one's high blood pressure, an individual may not qualify for a standard policy. In this case, all hope is not lost.
There could still be options available to you, such as through a no medical exam policy. With these policies, no exam is required during the underwriting process. The applicant does not need to submit a blood or urine sample.
Therefore, many individuals who have certain types of health conditions can often still qualify for no medical exam life insurance coverage.
Because the types of applicants who qualify for no medical exam coverage are typically considered a high-risk policy to the insurance carrier, the premiums that are charged for these plans are usually higher than for comparable medically underwritten policies.
However, in some cases, this may provide the only option for obtaining the life insurance protection that is needed.
A no medical exam policy will provide other benefits, too, for someone who has high blood pressure. For example, because there are no medical underwriting requirements to contend with, the time that it takes to approve these policies is typically very short.
For instance, unlike a typical life insurance policy could take weeks to approve, a no medical exam policy may be approved within days, or even sooner. Therefore, an applicant could be covered with the life insurance protection that they need within just a very short time.