It's well-known that Medicare does not cover the full cost of all your medical needs—most times, not even close.
As you age, your medical bills have the potential to rise far higher than they ever have. For many seniors, these mounting bills can quickly become unaffordable.
That's where Medicare supplement insurance becomes so helpful.
Best Medigap Companies
Mutual of Omaha
Mutual of Omaha is a leading Medicare supplement provider that is dedicated to helping their customers understand and navigate the world of Medigap coverage.
With an AA rating from A.M. Best, which is an insurance company rating system, Mutual of Omaha is a company that puts its customers first.
Their website has several informational guides that help users understand their needs and what kind of policies are the best for them. Their customer service team is also always available to answer questions and help get problems straightened out.
Mutual of Omaha is undoubtedly an essential asset in planning your Medigap coverage.
While they do not cover all parts of Medicare, Mutual of Omaha is still a well-trusted source for Medicare supplements. Their coverage works with any Medicare provider, and their website also allows you to pay your bill and work with your policies online.
Aetna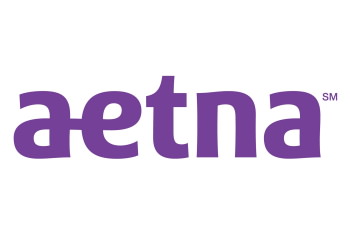 Aetna has an A rating with A.M. Best. They are also one of the oldest carriers in the market, as they opened in 1853 and now have over a decade of experience in the relatively recent world of Medigap coverage. They offer plans for Original Medicare, which includes parts A and B.
Aetna offers five different plans that have a wide variety of options and prices, each of which allows you to see any provider that takes Medicare. Another benefit that Aetna offers is that none of your Medicare supplement policies can be canceled, no matter what your medical conditions are.
Regardless of what policy you choose with Aetna, they have a very convenient online portal that helps you understand and manage your policy. This portal also allows you to check your coverage and providers before making an appointment.
However, Aetna does not offer online enrollment, and to cancel a policy, you must write a letter.
Cigna
Cigna covers over 95 million people and also has an A rating with A.M. Best, which is probably why so many people trust them for their Medicare supplement policies. They offer coverage with plans A, B, C, D, F, HD-F, G, and N. They do not provide coverage for all parts of Medicare, however.
Cigna's coverage works with any Medicare provider and even offer some international coverage. They also provide some Medicare Advantage plans and policies that are very competitive. Because of these competitive premiums, you will sometimes find yourself paying higher prices.
They also have a useful website that helps you navigate your policies. Before choosing Cigna for your Medicare supplement, you should double-check and make sure you are in one of the 38 states that Cigna covers.
United Healthcare
United Healthcare is a well-known Medicare supplement insurer because they partner with AARP, a well-established organization that caters to senior citizens.
Co-branded with AARP, United Healthcare has an A rating from A.M. Best, making them an excellent option for your Medicare supplement insurance.
United Healthcare offers a variety of plans and a quick, easy way to apply for and accept Medigap policies online. Their policies include coverage for plans A, B, C, F, G, K, L, and N. The wide variety of options at United Healthcare means that they offer something for everybody.
There are a few restrictions or limitations you may face depending on the policy you choose and the state you reside. You can find more information and get your questions answered on their helpful online portal.
Bankers Fidelity
With an A- rating from A.M. Best, Bankers Fidelity has been in the business of Medicare supplement insurance for over 60 years. They are an excellent choice for anyone looking for a company that has policies that focus on seniors.
Many of Bankers Fidelity's policies and supplements cater to senior citizens. Things like short- term care, medically-necessary nursing home stays, and whole life insurance are just a few of the benefits covered by a Bankers Fidelity policy.
Much like other Medicare supplement insurance companies, Bankers Fidelity has an online portal to manage your policy, review claims, and much more. They are dedicated to making Medigap coverage an easy process for all their customers.
Humana
Humana is a Medicare Supplement insurance company that is available nationwide. They are a top-rated insurer that has over 13 million customers, and through their long history of providing Medicare supplement insurance, they have had many happy customers.
Humana has a variety of coverage options for Medicare, including plans A, B, C, F, G, K, L, and N.
Not only will you find all the policy info you need, but they also support their clients with a wide variety of information and resources to improve your health.
Another big perk of using Humana for your Medigap coverage is that they feature things like discounts for making electronic payments, signing up and attending fitness classes, and much more.
Blue Cross Blue Shield
It's incredible but true: Blue Cross Blue Shield covers one in every three Americans.
That means they cover 106 million Americans and are one of the leading insurance providers in the nation. Nearly 95% of hospitals across the country have contracts with Blue Cross Blue Shield, making their policies accepted almost anywhere you go.
Blue Cross Blue Shield offers seven different plans for Medigap coverage and includes plans A, F, G, K, L, and N, as well as a high-deductible plan F.
Some benefits of choosing Blue Cross Blue Shield for Medicare supplement coverage include being seen by most any healthcare provider in the country without a referral, instant online quotes, and automatic re-enrollment.
hey also offer special discounts for certain actions like setting up electronic payments, and not smoking. However, some services' copays may not be covered.
Transamerica
Transamerica is a top life insurer in the United States with an A+ rating from A.M. Best. They have been insuring people since 1900 and are licensed in every state except New York and the District of Colombia.
Transamerica offers supplements for Medicare plans A, F, G, and N, and they have competitive, stable rates that fit a wide variety of needs. Users also report that their customer support is excellent when it comes to getting help choosing and accepting a plan.
Their online portal allows you to manage or update your insurance policies and print claims or other forms whenever you need to. You can also apply online and could receive your policy in as little as a few days. Transamerica is an excellent option for your Medicare supplement insurance needs.
Colonial Penn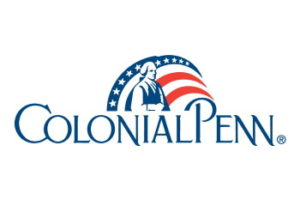 Colonial Penn has been insuring people since 1879, and have earned an A- rating with A.M. Best.
You may recognize them through the Colonial Penn life insurance ads starring Alex Trebeck, of "Jeopardy" fame.
To be eligible for a Colonial Penn Medicare Supplement plan, you must already have both Medicare parts A and B.
And beyond that, there are a variety of restrictions and variations on their coverage based on things such as your location. Colonial Penn offers Medicare supplement plans A, B, F, FH, G, K, L, M, and N.
A significant benefit of a Medigap plan with Colonial Penn is that they offer premiums that do not increase as you age. Some of their plans also provide benefits that include senior care and senior living, if you find yourself in need of these services at a later date.
Other Providers
There are a ton of national and regain medigap insurance providers. All of them are regulated by the federal government and offer plans in keeping with the national standards.
Comparing Companies
There are only a few things to remember when comparing medigap companies. The three things you want to keep in mind are:
The Plans are the Same
With the federal government regulating medicare supplement plans, there are 10 standard plans that are used in 47 of the 50 states.
The coverage provided by each of these plans is identical across carriers. So a Plan N with United Health Care is the same as a Plan N with Transamerica or Colonial Penn.
As long as you are comparing two plans with the same letter, your coverage is the same.
Ratings are Important
Each insurance company will receive ratings from the various ratings agencies. You want an insurance company that is going to be financially solid so keep to at least a B level rating across A.M. Best and the others.
What is great about Medigap plans is that the regulations are steep and these regulations are highly tilted in your favor. So while the financial ratings matter, if a company were to go out of business, you would be given a new open enrollment period to get a new plan.
So make sure to pay as much, if not more, to customer service ratings when comparing medicare supplement companies.
Price is the Most Important Factor
With everything so tight when it comes to the plans between companies, the real comparison should be on price.
Companies are going to be different based on their need to add market share, how they rate particular zip codes, and how they view each state. So use the form on this page to get a set of quotes that will help you do full price comparison.
Methodology
To research these companies I spent several hours research the companies for financial stability, customer service, availability, and plans availability.
My evaluation also includes my first hand experience as a licensed insurance agent and the situations that I and several other insurance agents faced had working with clients who purchased coverage from the various medicare supplement companies.
Top Medicare Supplement Companies Final Thoughts
There are so many Medicare supplement options on the market, and it can be hard for someone to know which provider to go with. The best thing you can do is to do your research, and always keep your list of requirements handy.
Choosing a well-known and trusted provider that keeps your needs in mind, like the ones listed above, will get you one step closer to the Medigap coverage you need.