Aetna is an American managed health care provider that offers both consumer and traditional healthcare insurance coverage and complimentary services.
You have probably come across this company when shopping for Medicare Supplement options.
In this Aetna Medicare Supplement review, we take a look at the company's history, as well as the upsides and downsides of the Medicare Supplement that it offers.
Company History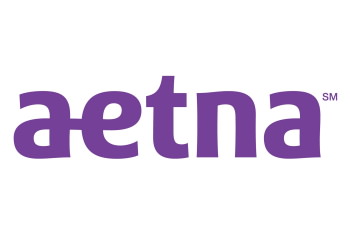 Aetna Insurance became famous in 1819 when Henry Leavitt Ellsworth succeeded Thomas Kimberly Brace as its president.
The Annuity department separated from Aetna Insurance in 1853, giving birth to Aetna Life Insurance Company. The primary offering was annuities.
When the Industrial Revolution of 1902 rolled around, the company launched liability insurance and soon afterward auto insurance.
By 1915, Aetna already had two subsidiaries, and in 1960, it bought a Canadian company called Excelsior Life Insurance Company. Aetna continued investing outside the country, purchasing interest in Australian, Chilean, and European companies. By 1970, Aetna owned more than $11 billion in assets.
Aetna divided its operations into five divisions in 1981, including employee benefits, personal/financial/security division, commercial insurance,
American Re-Insurance Company, and international insurance division. All these were under a financial division that also managed its investment portfolios.
The fluctuating economic climate of the early 1990s forced Aetna to redraw its traditional markets, withdraw from auto insurance in 10+ states, and cut back on personal mortgage insurance.
The company narrowed its focus on health and life insurance as well as financial services. In the late 1990s, Aetna made a series of health insurance acquisitions, including US Healthcare Inc. and NYLCare Health Plans.
Over the years, Aetna has been at the forefront of healthcare insurance while expanding market reach and diversifying its portfolio.
It has targeted new customer segments and adopted better health technologies, which have strengthened its health provider network.
Aetna currently has three business segments, namely health care, large case pensions, and group insurance. Health care accounts for 95% of the company's revenue.
Aetna currently has a market capitalization of $35 billion, making it one of the largest insurance companies in the United States. The firm serves over 23 million members across 19 states.
Its health care segment offers services like medical, behavioral health, vision, dental, and pharmacy insurance for Medicare and Medicaid beneficiaries as well as employer-sponsored individuals. This Hartford-based insurer also owns 12 principal subsidiaries.
Financial Ratings
Strong financial ratings are crucial for a health insurance company as it assures the public of its ability to meet financial obligations and take care of claims.
Aetna has excellent financial ratings from organizations like A.M. Best (A), Moody's (A1), Fitch (AA-), and Standard & Poor's (A+).
According to a survey by Insure.com, 88% of its customers would consider renewing their membership. JD Power and Associates rates Aetna's customer satisfaction at 4 out of 5. So, customer satisfaction is quite high.
JD Power also recognized Aetna for its outstanding customer experience for four years in a row. This positive rating might have something to do with its Aetna Premier One's Health Concierge call center.
Aetna has an "A" rating from the Better Business Bureau. Unfortunately, this doesn't excuse the 500+ complaints in the last year. Of course, Aetna has millions of customers, and most of those complaints are billing issues.
Aetna puts much effort into ensuring customer satisfaction. Their website is home to extensive resources, including Plan Your Health, a public education program that provides information about personal finances and health benefits.
Policyholders can log into the online portal and view pharmacy, medical and dental plans, check deductibles, view and share health history, compare costs, and more.
States Serviced
Aetna provides health care insurance services like medical, dental, pharmaceutical, and disability plans to policyholders in all 50 states through benefit programs, employer-paid insurance, and Medicare.
Aetna's Medicare Supplement plans don't cover long-term care such as assisted living facilities, nursing home stays, and private nursing. Medicare Supplemental insurance plans are designed to enhance Medicare coverage by filling gaps that would otherwise have to be paid out of pocket.
Some of Aetna's plans also provide medical benefits for US citizens traveling outside the United States. Aetna Medigap Plans G, F, and N are particularly ideal in this situation.
Policyholders can use their Medicare Supplement benefits at any Medicare-certified facility.
The federal government standardizes Supplemental Medicare plans, and as such, all policies of this type coverage the same benefits regardless of provider. It's crucial to shop around before signing up for a plan.
Alternatives
United Healthcare – Better known as the company issuing the policies for AARP.
Bankers Fidelity – More than 60 years of experience in the Medigap industry.
Transamerica -Top insurance company across several types of insuranace.
Pros
Affordable insurance options
Large selection of medical coverage
Multiple supplemental health insurance products available
Excellent customer satisfaction and financial strength ratings
Medicare supplement policies are not subject to cancellation
Five Medicare Supplement plans to choose from
Household discounts available
Policyholders enjoy a 12-month rate lock period
You can cancel the policy within 30 days for a full refund
Easy to enroll through an insurance broker or company director
Policyholders get a free gym membership and exercise programs
Aetna offers portable coverage
Cons
You have to write a letter to Aetna to cancel your cover
Online enrollment is not available
Aetna doesn't offer as many short-term insurance policies as other Medigap providers
Aetna Medigap Insurance Final Thoughts
If you are over 65 years, battling a chronic medical condition, or only looking to manage unexpected medical bills, you're a good candidate for Aetna Medicare Supplement coverage.
You can choose from five affordable plans with broad coverage. Its policies are irrevocable regardless of your medical or health condition.