Medicare is a major benefit to people over age 65 to help them with their health care costs.
The problem is that there are gaps in Medicare coverage that you are responsible for covering out of your own pocket.
To help with this the government has authorized private insurance companies to offer Medicare supplement plans and Medicare Supplement Plan F is the most comprehensive of all these plans.
Benefits
The Medicare Supplement Plan F is the plan to end all supplement plans. This is the plan with the most comprehensive coverage out of all the others on the market.
The benefits of Medigap Plan F include:
Any costs and coinsurance charges related to hospital care that are not covered by Medicare
Coverage that extends for a full year after your Medicare limits have been exceeded
Any costs and coinsurance charges related to hospice care that are not covered by Medicare
Any costs and coinsurance charges related to care at a nursing facility that are not covered by Medicare
Part A and Part B deductibles
Excess charges where health care providers charge more than the prescribed Medicare Part B rate
Three free pints of blood on an annual basis
Some emergency care when traveling abroad. The coverage is subject to standard limits and will cover what is not covered by Medicare. The proviso is that the care must be administered in the first two months after you have left the United States.
Costs
This is the most comprehensive coverage and so is going to cost the most. You're looking at around $120-$140 on a monthly basis, but the actual price will depend on a range of factors. These include:
Your gender: Whether you're male or female affects the risk of injury and developing certain diseases. As a result, a man will pay a different premium that a woman. In most cases, men will pay more than women.
Where you live: The area that you live in will also be factored in when your premium is calculated. If you live in a high-crime area or an area where there is a lot of environmental pollution, your premiums might be higher.
Your zip code: This is needed to determine whether the plan can be offered in your state.
Tobacco status: If you're a non-smoker, you'll pay less. If you're an ex-smoker who has stayed off cigarettes for a time, you'll get a better premium than someone who still smokes.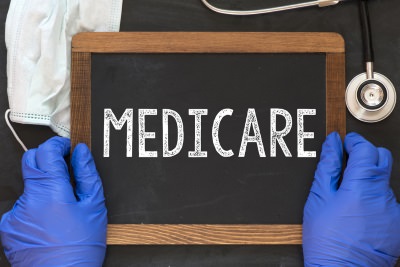 Another thing that might affect the policy cost is household coverage. You might be able to secure a better rate if you and your spouse use the same insurer.
Each company must offer the same bundle of benefits, but each is allowed to set their premiums. That's one of the reasons that it makes sense to get quotes from a few different companies.
Decreasing Premiums
If you want to cut costs in terms of premiums, you can opt to pay a higher deductible with this plan. This will mean paying more out of pocket when you need medical assistance, but can save you a lot of money.
If you're in relatively good health, and unlikely to need much care, this is a good option.
We also recommend that you consider an annual review of the options available to you. You could save money this way, as new carriers enter the market all the time, and new products are launched.
The final thing to check is how premium increases will be handled in the future. Don't just assume that your premium will only increase due to inflationary pressures.
Some companies may review your premium based on the number of claims that you make. Others may automatically increase the premium when you move into a higher age bracket. Find this out before you sign up for a policy that seems extremely cheap.
Pre-Existing Conditions
You'll need to be completely honest about any pre-existing conditions. There are instances – for example, during the Open Enrollment period – where these cannot be used as a reason to decline coverage.
During this period, the company is also not allowed to charge you extra because of these conditions. What they are allowed to do, however, is to limit your coverage in relation to these pre-existing conditions until a suitable waiting period has expired.
Availability
For now, you'll need to make sure that Plan F is available in your area. You will have to be a member of both Medicare Part A and Part B. That being said, there have been some rumblings about plan F being done away with during 2020.
What's changing is that supplement plans will no longer have to include the deductible charged in Part B as a benefit, which means that Plan F will have to either fall away or change significantly.
For now, though, you can still apply to join the plan. All we can say for sure is that Plan F is not going to be able to continue as it is right now.
Alternatives
Medigap Plan G
Plan G is a less expensive option that offers a similar level of coverage as Plan F. The main difference is that Medicare supplement plan G doesn't cover the part B deductible. The savings can be in the region of $200 per year, so it is a difference that is worth considering.
Medigap Plan N
If both Plans F and G are a little rich for your blood, or you feel that you don't need that amount of coverage, Medicare supplement plan N is another option. The primary difference between Plan N and the others is that you are liable to pay some copayments.
If you go to the doctor, you'll have to cough up $20 per visit. If you go to the emergency room, expect to pay a copayment of $50 a visit.
However, if you're reasonably healthy and don't often need to go to the doctor, the monthly savings in premiums might well make this option worth your while.
Plan F vs Plan G
On Plan G, you are subject to the Part B annual deductible of $183.The deductible is not huge, but you might save in the region of $30 a month by paying for it yourself.
The coverage on Plan F when it comes to overseas travel is slightly better, and this also needs to be taken into account.
For most people, though, Plan G works out as the more affordable option. We recommend that you get quotes for both plans before making your final decision.
You might choose to go for the lower cost, then save the difference in premiums every month to offset the deductible.
Medicare Supplement Plan F Bottom Line
Medicare Plan F is the set and forget Medicare supplement plan. You do not have to worry about any additional charges from your health insurance services.
With any Medigap plan the best thing you can do is to get rates from several different carriers. This will allow you to get the best price on coverage that is the same from all insurance companies.