I am a big fan of MrRebates.com, so putting together this Mr Rebates review was a great chance to dig a little deeper into all the opportunities offered by the cash back site.
Cashback websites have become a big hit online and the idea of referral kickbacks is really appealing.  The trick is finding the best places to get those kickbacks.  I consider Mr. Rebates a Top Cashback Site because they tend to offer some of the best returns on your online shopping and have possibly the best referral program.
How Does Mr. Rebates Work?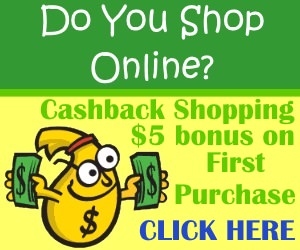 Mr. Rebates works by having you sign up for an account with your email address.
Like most of the other cashback sites Mr. Rebates functions as a portal to a large number of retailers.  This includes many of the favorite stores where most people shop.
In order to get you to click on the link through their site, Mr Rebates gives you a percentage of the referral revenue.  As this money accrues in your account you can cash it out to your Paypal account or by physical check in the mail (people still do that?). Mr. Rebates also has one of the lowest cash out minimums at $10.
The money from your purchase is put into your Mr. Rebates account between one and three days after you make the purchase, but they don't have any real control over when this happens.
So, some of the retailers only report once a month and that means it could take up to 30 days for that rebate money to show up in your balance.
How Does Mr. Rebates Make Money?
Mr. Rebates makes money through the referral relationships they have with all the retailers. When you use the link in your member area to access the online retailer, they get a percentage of the sale amount of your purchase.
Ways to Earn
They try to make accessing Mr. Rebates as easy as possible. There are four ways to earn cash into your account.
Mr. Rebates Website
The program started with the website and that is still my preferred way of earning rebates while shopping.
All you have to do is use the search box in the top right hand corner to find your store, then click on the store.

It takes you to the website and you shop as normal. I will frequently do all my shopping, load up the cart, and then hit the website before checking out to get credit.
Mr. Rebates Browser Extension
Instead of heading to the website, you can add the Mr. Rebates browser extension. It will detect when you are on a partner website and notify you.
Just click on the notification and it will give you credit for that website visit.
Mr. Rebates App
If you prefer shopping on your phone, you can get the same benefits from the mobile app.
Basically, anything you can do on the regular website can be done with the app, including requesting to cash out your rebates.
Referral Program
The Mr. Rebates referral program is one of the most generous in the industry. The reason is that you get a percentage of thre rebates your referrals earn, FOREVER.
Here's how it works.
You have a friend sign up with your qualifying referral link. They get an instant $5 once they complete their first purchase and you get a matching 20% of whatever rebates they earn for as long as they use the program.
This is a huge benefit for anyone with a lot of friends who would be willing to get cashback rewards.
It's also why it's hard to find honest Mr. Rebates reviews because everyone wants you to sign up using their link. Just to prove I actually use this service here are several of my cashouts.
Rewards Available
You get all on board with shopping through the Mr. Rebates portal and you want to cash out. Here are your options:
You can only cash out once each month and once you request the amount you will receive is locked in.
Is MrRebates.com Legit?
Yes, MrRebates is a legit cashback rebate site.
Mr. Rebates as a company has been around since 2002 and has been paying out rebates to its members the entire times.  They are also accredited by the Better Business Bureau.
So do not worry about this company just disappearing overnight.  14 years is an eternity in Internet terms.
Ways to Save More Using Mr. Rebates
Using the straight up method of just clicking through will save you a nice amount on almost any purchase at online stores. The good news is that Mr Rebates has a couple of extra methods to getting you some additional savings and cashback.
Coupons
Mr Rebates has specific coupons available on their site.  They may be for a percentage off your purchase or for free shipping.  The good news is that if the coupon is listed on the site then it will absolutely work without making you lose your rebate.
This is not the case with coupon codes you find on other coupon code sites.  Also if a retailer is offering a coupon code that is advertised on their website, it will usually not conflict with your cash back rebate.
Refer-A-Friend
Mr. Rebates has one of the best referral programs of all the cashback sites.  They will give you a link that you can email to friends and family or post to your facebook page.
When someone signs up using your link you will get a bonus 20% of the cashback they earn from their online purchases.  For example, if you were to USE MY LINK to sign up for MrRebates and then made a purchase in which you earn $1 cash back, I would get a corresponding $0.20.
What sets Mr. Rebates apart in this is that most of the other cashback sites will give you a flat amount like $5 for everyone who signs up.  This works out to much much more over the life of the account.
Stacking Your Savings
So this is where I find Mr Rebates and all the cashback sites to be the most interesting.  Instead of just taking the measly 1%-10% you will get back with most of the retailers on MrRebates, why not stack your rewards and save even more?
Here are several ways to stack your savings.
Sale Items
Man do I love a good sale. Take any major holiday and the sale items will be available through their website.
When we moved into our current home we purchased all new appliances. It happened that this coincided with a big sale at Lowe's.
Not only did I get an amazing sale price, at the time they were offering 2% cash back through Mr. Rebates. That was over $60 in rebates I received from that one transaction.
Clearance
There are tons of retailers that offer clearance from their website. Couple your clearance finds with a cashback program to really reduce your costs.
Cash Back Credit Cards
There is nothing keeping you from using a cash back credit card to make your purchase.
Going back to my appliance purchase, I was able to get an additional 2% cash back from my credit card provider. When it was all said and done I got more than $5,000 in appliances for just over $3,000.
Store Rewards
You can bundle store rewards with Mr. Rebates, sale/clearance prices, and a cash back credit card.
Most store programs give you 1-2% in credit toward another purchase. Best Buy is a good example. You get 2% back in rewards and that stacks with all the other options listed here.
Using these strategies you can be sure to get the best deal on your shopping.
My Favorite Shopping on MrRebates.com
There are tons of great retailers on the Mr Rebates site, but the one that makes me happiest is purchasing printer ink.  I HATE the cost of printer ink.  It makes me grumpy just thinking about it.
What makes me happy is the amazing cash back you get when you order from 123inkjets using your MrRebates.com link.  You get a whopping 20% cash back.  Take that and stack it on top of the discounted prices they offer on remanufactured cartridges and you can score some crazy cheap printer ink.
MrRebates Alernatives
TopCashBack – Probably the most consistent when it comes to top rates, our TopCashBack.com review details all the good and bad of this rebate site.
Swagbucks – One of the oldest get paid to sites, read our Swagbucks review to see all the different ways you can get paid with them.
Inbox Dollars – One of the largest get paid to sites across the country, learn more about this top performer in our InboxDollars review.
Summary Review of Mr Rebates
Mr. Rebates really is a well run cashback website.  It is always at the top as far as cashback rate that is offered and the interface has gotten very smooth as the site as aged and they have reinvested.
With over 5 years of experience with this website I can honestly say this is one of my top ways for people to get the best deal on their online shopping.
If you don't have a Mr Rebates account I highly recommend you sign up for an account today.  You will get a bonus $5 on your first purchase and save more money than you thought possible with your online orders.