In the dark ages before the internet, if you wanted to sell your diamond engagement ring, you were limited to a local jeweler, pawnshops, and maybe a flea market.
Today many more options can make you feel more comfortable with the sale, do an appraisal for no charge, and fetch you a much better price for your ring.
Where to Sell Your Diamond Engagement Ring
Finding the right diamond ring buyer can feel overwhelming. These companies have a solid reputation for customer service and getting you a reasonable price.
Worthy.com
Worthy is a top option for anyone looking to sell high-end jewelry. They are unique on this list because they are going to do a free appraisal and then sell your jewelry in an auction format.
This means they are not buying the engagement ring themselves and then selling it to someone else. In most cases, this format allows them to get you the highest price because you are selling to multiple buyers.
Free GIA appraisal

Insured Shipping

Multiple buyers
WP Diamonds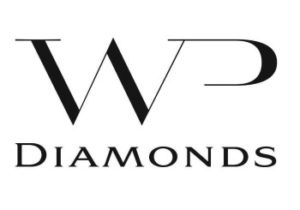 WP Diamonds is the online site for White Pines Diamonds, a top international diamond seller.
Their process is top-notch, and they provide plenty of insurance for when you are shipping your item. They do purchase the diamond ring from you, which allows them to have a fast turnaround time on payment.
Fast payment

Instant online pricing

Free examination of the diamond
CashforDiamonds USA
Cash for Diamonds USA is one of the oldest options on this list. They are backed by CJ Environmental, which has a good reputation in the precious metals and gems community.
CashforDiamonds is the only diamond ring buyer on this list that will accept cracked and chipped diamonds. Like WP Diamonds, they are going to be the buyer of your ring and will resell it later.
Accepts all diamonds

Fast turnaround

No instant estimate of value

CashforDiamonds.com review
How Selling Your Engagement Ring Works
You will go through a similar process from each of these top services. Since Worthy tends to get you the best price when selling an engagement ring, and they have more steps in the selling process, we will go through their process specifically.
Fill Out Online Form
Each diamond ring buyer will have an online form where you fill out your information. With Worthy and WP Diamonds, you will also provide information about the gem and the setting.
You will then receive an estimate of the ring's value, based on the information you provide.
Receive Envelope
You will receive a secure envelope to ship your engagement ring to the buyer. The envelopes are insured, so if anything happens, you will receive the replacement value of the ring.
Appraisal
Each service will then assess the item. Worthy does their appraisals through an independent lab called the GIA (Gemological Institute of America), and the results are shared with you.
With WP Diamonds and Cash for Diamonds USA, you will then receive the exact amount they are willing to pay for your ring.
Auction
Worthy will then put your item up for auction where buyers can bid on the ring. Once the auction ends, you will get a chance to review the final price.
Approval
Once a buyer is found, or the offer for your engagement ring is made, you will have a chance to approve of the price you are getting.
If you do not approve of the price, the service will ship your diamond engagement ring back to you. If you do approve, you will be paid for the ring, usually within 48 hours.
How Much is My Diamond Ring Worth?
Diamond engagement rings have more than 20 factors that can affect their value. For most people, the main factors are going to include:
Diamond Condition – Chips and cracks are going to do the most damage to the value of your diamond. Having stone with no problems will get the best price.

The Four C's – Color, cut, clarity, and carat – Whenever anybody goes shopping for a diamond, it is the first thing they learn. The better the quality of the diamond(s) in your ring, the more you can get for it.

Certification – If your diamond is certified the metrics on it are going to be trusted by the buyer. This is why Worthy is such a popular choice. They will get that GIA certification for you.

The Market – Certain styles of diamonds are popular at different times. For example, if the shape of your diamond is popular right now, then you may be able to get a premium price on the sale.
Why Sell Your Engagement Ring Online?
Because of the nature of diamonds, they retain a very high value on the second-hand market, but should you sell your diamond ring?
There are several reasons where selling your engagement ring is a good idea
Move On Emotionally
Whatever the reason you have an engagement ring to sell, it can be an emotional relief once it is sold.
Whether you are coming out of a bad relationship or feeling guilty because you do not like a diamond ring that you inherited, selling your ring can help you move on emotionally.
Money is More Useful
If you are not going to wear a piece of jewelry, then you are better off with the money. You can do so much more good with the cash in hand than having a ring that sits there.
Fix Your Finances
A nice diamond can be worth quite a bit of money. Instead of taking out a loan or using your credit card, selling your diamond ring may allow you to handle a bad financial situation.
Also, if your finances are ok but not great, you can solidify your financial life by converting your engagement ring into an emergency fund or paying off some debt.
New Jewelry
If you have a ring you no longer want or will never wear; you can take the money from your sale and get new jewelry that you will wear. You may even look at upgrading your ring or diversifying your jewelry.
Types of Rings You Can Sell
Honestly, with the three options above, you can sell pretty much any diamond ring.
Now the shape and color will determine whether you get the highest prices. For example, a round cut diamond has the best chance of reselling, because it is appealing to most people.
Over the last ten years, cushion-cut diamonds have become more and more popular. This means they may be more valuable now than they were when someone bought one ten years ago.
The only way to know is to get an appraisal done and see what comes from it.
Selling Your Diamond Engagement Ring Final Thoughts
Anyone looking to sell their diamond ring should not let the emotions of the sale get in the way of getting the top value for your ring.
Whether you are selling your engagement ring after a divorce or for any other reason, make sure you take the steps necessary to turn whatever the personal situation is into the highest value for your ring.