Avast is an interesting company with a huge customer base and long history.
From being the first to develop an antivirus program for windows 95 to now owning both hidemyass VPN and AVG antivirus, Avast has products and services that will make both the individual and the business owner happy.
Avast VPN is just what most people want in a VPN service, but unlike other providers Avast can also bundle additional services that will keep you safer and save you money.
Avast Features
All VPN subscription plans by Avast offer the same features when it comes to privacy and access to servers.
Access to servers in 55 locations over 34 countries
Can connect up to 5 devices (one connection plans also)
No logs on apps you use, the websites you visit, or content you engage with
Unlimited bandwidth
Internet kill switch
Peer-2-Peer networking supported
Stream & gaming capable
24 x 7 customer support
Pricing Options
Avast Secureline offers multiple pricing options for different devices with a one to three year subscription. A year's subscription for a Windows PC or a Mac would cost you $59.99, a two-year subscription costs $109.99 and a three-year subscription sets you back by $159.99.
Similarly, subscriptions for iOS or Android-supported devices are divided into a month's and a year's subscription. A month's subscription costs $2.99, whereas a year's subscription costs $19.99. Please note that Avast has many offers from time to time and the structuring and pricing may change.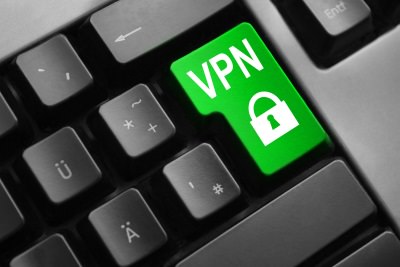 They also have different prices for multiple devices (up to 5) and the prices range from $8.99 (for a month) to $79.99 (for a year), $149.99 (for 2 years) and $219.99 (for three years).
They also offer a 7-day trial download for all platforms and have 30-day refund policy on some products, so be sure and verify before you buy.
Subscription Plans VPN only five connections:
Monthly Plan: $8.99
Annual Plan: $79.99

2-Year Plan: $149.99

3-Year Plan: $219.99

Payment Methods
This service does not offer a lot in terms of payment options. There are the standard credit or debit card options (American Express, Discover, Visa and MasterCard) with the only other option to pay is via PayPal.
If you are looking to purchase a VPN service anomalously you may be able to use a prepaid visa but you are probably best just looking for another service provider.
Ways to purchase Avast include:
Visa and MasterCard
American Express
Discover
PayPal
Devices Supported
Avast VPN software works on most operating systems and personal devices with no bandwidth limits:
Windows PC (Windows XP, Vista, 7,8,9 and 10)
Macintosh (OSX)
iOS devices (iPad, iPhone)
Android devices
For streaming you can also run their software on Android smart TV, Nvidia Shield TV, or Mi Box.
Server Information
Avast has been around for a while, so they have a fair number of servers in 55 locations covering 34 countries.
The network gives access to some locations which are not always covered by other top VPN service providers such as South Korea, New Zealand, and Russia.
The regions that Avast has its servers in are North America, United Kingdom, Africa, Asia Pacific, Europe, Middle East and South America.
Switching between multiple servers is easy and fast, without disconnecting. Naturally, the speeds vary from server to server, but the speeds are rarely affected according to some consumer reviews.
Avast prides itself on providing a speedy service with all their VPN gateways running on dedicated hardware with enough excess capacity to maintain performance under peak loads.
They also utilize a systems that automatically balances traffic across different servers to make sure none of them get overloaded.
Privacy Features
Avast has a no-logging policy, which means that they do not keep any data logs of your online activities such as which IP addresses are accessed, what data was transferred during the online session.
It does keep logs on the time you connected or disconnected (from their service), bandwidth usage and the duration of the connection. Your connection to the Internet will be combined with many under one IP address allowing you to "disappear" in the crowd of other Avast SecureLine VPN users.
Avast also protects you from DNS leaking and has an Internet kill switch should your VPN connection fail.
Special Features
Here is where Avast gets interesting! The VPN services provided are robust enough and at a price that will make most users happy. But, Avast has a lot to offer outside of just a VPN.
They offer an array of prevention, protection, and privacy software that can be purchased individually or bundled into one big package of security. For around $10 a month the Avast Ultimate all-you-need bundle provides:
VPN service
antivirus, malware, spyware, and ransomware protection
privacy for your browsing, banking and online shopping
tools to update, clean, and speed up your PC
block webcam-hacking
data shredder to ensure what you delete is really gone
Ease of Use
Customer Support: Avast Secureline offers great customer support service. The support page has all the information useful for both beginners and advanced users.
For whatever you can't solve through their comprehensive help section Avast also has phone support that is available 24/7 as well as a ticketing system. Very few VPN providers offer phone support these days.
Speed: Avast Secureline has performed much better than many of its peers when it comes to speed. Accessing the Internet through an encrypted network is well known to slow down any connection, Avast does a good job at trying to overcome this by utilizing dedicated hardware, fast connections, and load balancing.
Signing up and Interface: Signing up is really simple and their interface is easy to use. You don't need to know how a VPN works and the software can be downloaded easily through the website. It takes just a matter of minutes to get you up and running.
All you need to do is connect and choose a server. There are options to enable the software whenever you go online or for only when you are connected to public networks. The software can even choose the best server available.
Company History
With a long history in IT security Avast (an abbreviation for Anti-Virus Advanced Set) was a startup with its first anti-virus product going on sale in 1989 sold solely in Czechoslovakia.
Their original flagship service has been re-released and its product line so greatly expanded that the company now boasts over 400 million users around the world with more than 1,600 employees in 25 countries across Asia, North America, Europe and continues to be headquartered out of Prague in the Czech Republic.
Pros and Cons
Pros
Quality VPN and a competitive price
Load balancing over fast connections
Diverse access around the world
Access to bundled prevention, protection, and privacy software
Cons
lack of payment options
can not purchase anonymously
not the cheapest service available
Overall this is a great VPN service provider with a long history and large user base that ensures you are purchasing quality. There are definitely niche providers that will appeal to some users, but most people will be vary happy with Avast.
If you you looking for more security than just the VPN portion, Avast's bundled services are great way to go. Simple, comprehensive, well priced be sure to check out Avast SecureLine VPN.