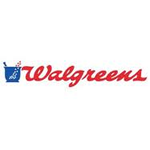 The Deals in the Walgreens Black Friday Ad 2012 all start on Thursday.
The Walgreens Black Friday ad is a SavingFreak Black Friday Level 3 store.
If you are unfamiliar with shopping at Walgreen's check out our post on strategies for the Walgreens weekly ad HERE.
Find a Walgreen's location near you HERE.
Walgreens Black Friday ad 2012 Register Reward Deals

Advil PM Pain Relief, 4 ct., $1


$1 RR




-$1 09-09-12 RP




-$1 10-28-12 RP

Blu Science Trim Blu, 60 ct., $10


$10 RR

Carmex Lip Care, .15 or .35 oz, $1


$1 RR




-$1/2 10-21-12 SS




-.30 10-21-12 SS

Crest 3D White Vivid Radiant Mint Toothpaste, 4 oz, $2.99


$2.99 RR




-.75 10-28-12 PG




-$1/2 10-28-12 PG

Dr. Teal's Epsom Salt Foot Soak, 2 lbs, $5.99


$5.99 RR


-$1

PRINT

Dream Water Shot, 2.5 oz, $2.49


$2.49 RR

Got 2b Spiking Glue or Ultra Styling Gel, 6 oz, $1.99


$1.99 RR

Gum Super or Micro Tip Toothbrush, 2 pk., $1.49


$1.49 RR

Hairsil Accelator Shampoo, 4 oz, $7.99


$7.99 RR

Herbal Essences Shampoo or Conditioner 10.1 oz or Select Stylers, $2.99


$2.99 RR




-$1/2 10-07-12 RP

Infusium 23 8 or 16 oz or Pert Plus 2 in 1, 25.4 oz, $4.99


$3 RR




-$1 Infusium 23 11-04-12 SS




-$1.50/2 Pert Plus 2-in-111-04-12 SS

Nestle, Palmer, Wonka or Mars Holiday Candy, .5-1.77 oz, 39¢ w/ in-ad coupon, limit 6


-$1/2 Mars holiday items 11-11-12 RP


-B2G1 Milky Way bars

PRINT

Omega Smart Kids DHA Chewable Softgels, 60 ct., $10


$10 RR

Pert Plus 2 in 1, 13.5 oz, $2.99


$2 RR




-$1.50/2 11-04-12 SS

Revlon Super Lustrous Lipstick or Lipgloss, $6.99


$5 RR




-$1 10-28-12 SS

Scunci No Damage Elastics, 18 pk., $1.50


$3 RR WYB 2

Sheets Energy Strips, 10 ct., $3.99


$3.99 RR

Sheets Sleep Strips, 10 ct., $4.99


$4.99 RR

Supernutrition Simply One Multivitamins Men's or Women's, 30 ct., $10


$10 RR

Thermacare Back Heat Wrap, single pack, $3


$3 RR

Tums Ultra Strength 1000, 3 rolls, 12 ct. ea., $3


$3 RR


-$1

PRINT




-$1/2 11-11-12 RP

Walgreens Black Friday Ad 2012 Buy One Get Two Free Thursday to Saturday Only

Arm & Hammer 2X Laundry Detergent Liquid 25-32 loads or Power Paks, 16 ct., $6.99
-$1/3

PRINT

Foster Grant Reader Glasses starting at $10.99
Hallmark Color Studio Gift Wrap, 40 or 50 sq. ft., $1.99
Kodak Funsaver One-Time Use Camera with Flash, 800 speed, 27 EXP., $7.99
Patriot Jar Candles, 18 oz, $9.99
Scotch Magic Tape .5×1300 or Transparent .75×1300 in., $3.79
Walgreens Alkaline Batteries AA or AAA 4 pk., C or D 2 pk. or Single 9 Volt, AA or , $3.99
Walgreens Cough Relief or Lip Care, 99¢