For whatever the reason, the time has come to sell a piece or all of your jewelry. But where can you get the best price?
We all know that pawnshops are not the answer and local jewelry stores are solid if you find one with a good reputation.
However, if you are going to get top dollar for your jewelry, going with one of the sites where you can sell your jewelry online is your best bet.
Top 10 Places to Sell Jewelry Online
As with any market online you have many choices. These ten sites can help you get that item sold.
Worthy.com
Worthy.com has put together an amazing and easy to use system to get your jewelry appraised, listed, and sold in a very transparent and professional manner.
The company is based in New York, NY and historically has specialized in diamond jewelry and high-end watches. They now offer sales of a wide variety of jewelry and accessories.
Free Appraisal
Top prices because of multiple buyers
Works with a wide variety of jewelry
High level of security
WP Diamonds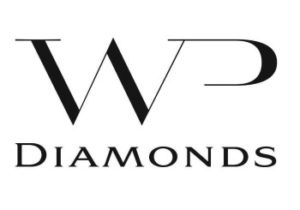 WP Diamonds is the consumer-facing site for White Pine Trading LLC. White Pine is an internationally known recycler of previously owned diamonds.
Also based in New York, NY, WP Diamonds has built a solid reputation for helping people get a good price on their jewelry sale.
The only drawback to the company is that they only focus on diamonds, diamond jewelry, and high-end watches. If you are selling outside of those categories you should look at another option.
Free Evaluation
High level of security
Quicke payment
CashforGold USA
Cash4Gold USA has a name that makes you think about a pawn shop, but they are a legit place to sell your jewelry. You will see complaints and warnings of scam online, but the company was bought out in 2012 and the new management cleaned up the whole operation.
Their one advantage is that they are the broadest of the best gold buyers, accepting pretty much any item made of precious metals or gemstones. This includes silver, gold, diamonds, and even broken jewelry. They are not a consignment seller so they will be turning around and selling off the jewelry or raw materials your jewelry is made of.
You get an evaluation and a price. After that, you can accept and get paid or decline and they send it back.
Accepts a wide variety of jewelry
Accepts broken jewelry
Fast payment
Fast turnaround
Mondiamo
Mondiamo is focused solely on diamonds, and they are backed by the mega diamond marketplace BlueNile.com
They will do the free appraisal like other companies on this list, but instead of listing your item to multiple buyers, they will offer you a cash price. You can take it or decide to leave that price.
If you decide to take the price then you will get paid in a very short period of time. If you do not, then they ship your item back free of charge.
Free appraisal
Quick payment
Fast process
Diamond Buyers International
Diamond Buyers International, like the name suggest, is solely focused on being one of the top diamond buyers. Like many other companies on this list, they will also work with luxury watches.
As the name suggests, they make their money by purchasing your jewelry from you and then offering it for sale themselves. The turn around time is quick, but you won't get the highest price from a wholesaler.
Free appraisal
Quick payment
Fast turnaround
The Diamond Valet
The Diamond Valet limits its sales to diamonds, diamond jewelry, and watches. They are a marketplace seller that is based in Baltimore, MD and has built a strong reputation online.
They will accept any type of diamond, no matter the color, cut, or clarity, as long as it is at least 3/4 of a carat. Just like Worthy.com, they will get you multiple offers on your item.
Free Appraisal
Accepts a wide variety of diamonds
Strong customer service
International Institute of Diamond Valuation (IIDV)
International Institute of Diamond Valuation rose quickly in the industry because they are a purchasing arm of De Beers, the largest diamond company in the world.
May remove your diamond from setting for evaluations
Does not share rating with seller
Given a single price
TheRealReal
The RealReal is a top marketplace for anything designer and high end. They verify any items that come in and list them for sale through their marketplace.
What makes this service nice is that once you send your item in, they handle it all for you, even the pictures.
Easy to use site
Good valuation process
Handle listing for you
Poshmark
Poshmark is an easy to use online marketplace that focuses on clothing and accessories.
For any item worth $500 or more, they will do a full evaluation of the piece, to verify that it is legit, and hold the item until the buyer has fully paid.
You will not get the best price here because this site is famous for people haggling the price down. However, if you have a lower cost piece of jewelry, this is a good way to go.
Easy to use interface
Good do it yourself option
Ebay
Ebay offers their own authenticate service. Like Poshmark the item has to be at least $500 and must be from a select number of designers.
Large marketplace
Listing includes "Authenticity Verified"
Item priced by industry experts
Should You Sell Your Jewelry?
Selling jewelry, especially inherited jewelry, can feel like the wrong thing to do. There may be sentimental value to the piece or you feel like you are letting go of something else by letting go of the jewelry.
What it boils down to is, "Are you going to wear it?" If you aren't, then it is probably time to sell that item off and use the money for something worthwhile.
If it is an heirloom piece that isn't your taste, take the money you get and honor your family members by improving your life or donating the money to a charity they were passionate about.
Maybe you are holding on to an engagement ring from a previous marriage. Selling your engagement ring can be highly therapeutic and a statement to yourself that you are moving on with life.
Whatever the reason you are holding on to a piece of jewelry, watch, jewelry box, etc. make sure you are getting the benefit of owning that piece, not just holding on to it.
Local vs Online
Working with local businesses has a very large appeal. I like knowing the business owners in my area. Unfortunately for selling your jewelry, they are pretty limited.
The biggest drawback is the size of their market. Online jewelry sale sites have the entire Internet to work with.
Very few local jewelers will work on consignment. So they are going to offer you one price that allows them to make a profit. This is a completely honest and transparent way to sell your jewelry, but it is not going to get you the highest price.
So local is great but, especially those looking to sell diamond jewelry online, your online options are going to fetch a higher price and more money in your pocket.
Sellers Tips
There are two good steps to take before you decide to sell your jewelry online.
Check if it is Real
There are several ways to check if your jewelry is real. These include:
Look for markings – precious metals usually have a marking to indicate authenticity. Gold, for instance, will have 10k, 14k, etc. while platinum will be marked with Plat or PT.
Fog test it – Just like blowing fog on a pane of glass, blow on your diamond. If it stays for several seconds it's fake. Real diamonds will lose the fog fast.
Float test – A real diamond sinks. Some fake ones will float.
Get Your Jewelry Appraised
Whenever you sell it is a good idea to get an appraisal. As we detailed above, many of the online jewelry services will do this appraisal for you free of charge.
If you go to a local jeweler, understand that you are going to get a much higher appraisal than through services like the GIA.
The reason is local jewelers are going to be focused on replacement value. This is what you would use if you were filing an insurance claim.
However, the resale value of jewelry is significantly lower. Think about the difference between buying a car from the dealer, the trade in value, and the private party value.
Also realize your brand of jewelry can make a difference. For example, if the jeweler isn't aware that you are selling Tiffany's jewelry, they may not give you the premium pricing you deserve. Make sure to include that information if you have it.
That's what you have to watch for when you get an appraisal.
Upgrading vs Selling Your Jewelry
Many people will go to a jeweler and choose to trade in their jewelry for credit toward a new piece. This is a very convenient way of going about getting rid of jewelry you no longer use.
Where upgrading falls short from selling is the amount of money you are going to get for the item. Jewelry stores are not going to take a risk of losing money, so they will be giving you a "safe" price for them.
When you get multiple buyers like the Worthy.com marketplace, you are going to get a much better price.
Methodology
In evaluating the different sell your jewelry services we looked at a combination of factors. The most important factors were the appraisal process, transparency, and online reputation.
If companies were close in their services then we looked at the variety of jewelry they will sell and whether they will do the appraisal without removing jewelry from the setting.
Any company on this list is a reputable company that can be trusted with your jewelry.