There are numerous ways of making money online. Taking online surveys and giving your opinions is one.
YouGov is an online market research company that pays you to give your opinion and take surveys on many topics. YouGov has been around since 2000 and has over 4 million subscribers worldwide.
How Does YouGov Work?
To get started with YouGov, you first have to sign up. You can sign up on your laptop, or you can do it on your smartphone through their mobile app. You will have to select your country— that is if it is listed.
You can sign up with your Facebook account details or your email. After signing up, you will have to verify your email. YouGov sends you a link in the email you signed up with, so you can verify it.
This link will take you to the YouGov site, where you will receive your first survey. The first survey can take five minutes or less. Confirming your email will earn you your first 100 points.
Creating your profile helps YouGov to know what you are interested in, in terms of companies and surveys. After this, you are ready to start working. YouGov surveys are paid in points. These points are redeemable in cash or gift cards.
Every YouGov survey is reviewed and must be approved before you can earn any points. To access your points so you can redeem them, you will have to go the activity page on your account. The results of the survey are posted on the website for interested viewers.
With YouGov surveys, you can also become a panelist. You can comment on different surveys and also see what other panelists had to say.
YouGov allows several countries to be part of their team because their surveys are on a wide range of topics that affect people all over the world.
Start a free account with YouGov>>
Is YouGov Legit?
It is not my place to tell you that YouGov is the best site for you. I can, however, tell you that this site is not a scam. Signing up to use this site is free of charge. They also pay you once you redeem your points. Cash payments are sent via PayPal, and the gift cards are sent by mail.
With regards to the technical aspects of the website, all seem to be legitimate. YouGov provides its users with all information on the terms and conditions and their privacy policy easily. Also, all your data will be private and unchanged unless you permit it otherwise.
In short, YouGov is a legit way to make money online and is one of a group of solid paid survey websites to choose from.
How Do I Get Paid?
YouGov Surveys rewards you in points for every survey taken. The number of points rewarded differs per survey. For you to get a cash reward, you have to accumulate 5,000 points, and for a $15 gift card from Amazon, you need to collect 35,000 points.
As you can tell, this is not a way for you to make some quick cash. It is important to note, however, that the first survey you take while creating your profile will earn you 2,000 points.
Additionally, your profile will determine how many surveys you get so depending on where you are it might take you a while to accumulate the points required.
YouGov also has a monthly drawing where users can win cash. You can enter this drawing using your points. The points you enter are equal to the number of entries that you will have. It can be a bit frustrating to accumulate enough points to cash out so this can be a quicker option.
YouGov also has a referral program that can earn you up to 200 points for every person who signs up using your referral link. There is a catch though. You only receive the 200 points once the person has done six surveys.
Another critical thing to note is that the rewards you get after redeeming your points depend on where you are. In some countries, you can't redeem the points for cash.
If you do redeem for cash, you will receive your money via PayPal or a Prepaid visa card. Other rewards include gift cards and vouchers for popular stores, charity donations, and entries to sweepstakes.
Company History
YouGov was formed in the UK in the year 2000. It is a top-rated online market research company with over 4 million members worldwide. YouGov gathers data using online surveys depending on the demographics of their users.
YouGov is UK-based, but they are operational in the US, the Middle East, North America, Europe, and the Asia Pacific. All the data collected by the company is translated into statistics that are published on their website.
YouGov is currently being used by the government, companies, and institutions to gather useful information on public opinion.
Pros
Available in many countries, including China
Willing to take people as young as 14. Making it one of the top survey sites for teens.
Their surveys are by comparison short and don't take much of your time
Attractive affiliate and referral programs
Apart from redeeming your points in cash, there are several ways of earning including their monthly drawings and lottery system.
You can access the website on your smartphone and work.
YouGov is transparent about their privacy policy to their users and follows it to the letter.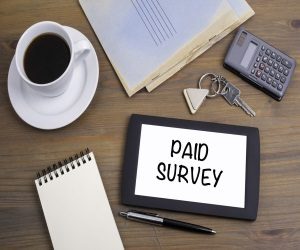 Cons
It takes a long time before you can earn enough points to cash out
You might be disqualified if your demographics don't fit into any of the surveys.
Surveys are often related to your profile which is related to your location. Some people might not get a lot of work on the site.
Users have been complaining about payouts; therefore, the site has lost its ranking.
Alternatives
There are tons of survey sites out there. These are three of the main competitors with YouGov
Pinecone Research – One of the oldest paid survey companies, Pinecone Research started off by sending you product samples in the mail to review. Now they have a full platform with physical and online surveys.
e-Poll – e-Poll just updated their site with an easier to use interface. Our e-Poll review details the offers and long history or the company.
iSurveyWorld – Considered one of the better paid survey site, iSurveyWorld has a good supply of surveys to help you keep earning.
YouGov Surveys at a Glance
YouGov markets itself as a platform where people share their views and opinions on a wide range of subjects. You will need a lot of patience working for this site and certainly can't depend on this site if you want to make money quickly. It is, however, worth a try.