Many parents are torn when they switch their children over to solid food.
Feed their children traditional baby food with a large list of not great sounding ingredients, pay a good amount extra for the "organic" version, or make the baby food themselves.
Yumi makes this choice much easier by bringing subscription meal kits to the baby food industry.
How does Yumi Work?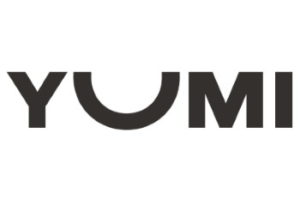 Like most subscription services, Yumi makes it easy to get food to your table.
You stare by signing up and entering a little information. You can then select the best stage for your child and the food you can select from for each week is made available.
The stages are matched to specific needs of your babies dietary growth. Foods for younger children will be simpler and more blended, while older children have the option of finger foods.
You pick the meals you want based on your subscription level and they send those meals to you weekly. The meals do change each week, but you can select up to a month of meals at one time.
Yumi Milestones
If logging in and selecting the meals each month seem like a burden, or if you want to get more help in your selections, Yumi offers their milestones service.
Yumi milestones gives you up to five free sessions for nutrional coaching with a registered dietician. On top of that, their dietician will select for you what meals are sent to your door.
The best part is that this is included without any additional charges.
Pricing
Yumi has three pricing plans based on how many meals you plan on using them for each week. They include:
1 Meal per day – $35/week
2 Meals per day – $65/week
3 Meals per day – $90/week
As with most of these types of services, you get a small discount the more meals you get in your subscription.This cost benefit is usually because it does not cost them any more to ship 21 meals as opposed to seven.
And yes shipping is included in these prices.
Types of Food
Yumi breaks their food choices up into four categories. Three for stages of eating and one for finger foods. All of these are available with the milestones service.
All of their foods are an introduction to over 80 different ingredients and they do a really good job of balancing your child's sugar intake by making sure they also get a good amount of fiber.
Stage 1 – Smooth Singles
These are the most basic introductory foods.  Each meal is only one ingredient and include a variety of high quality foods.
Each week a different group of foods are available. This will include foods like beets, apples, chard, kiwi, and many others.
Stage 2 – Smooth Soups and Pies
As your baby ages you can start mixing ingredients. Stage 2 does just that with smooth purees that combine several of their top quality ingredients. These tend to be similar to soups or pies that adults might eat.
They do make sure to stay away from processed sugars and instead use sweet potatoes and other foods to naturally sweeten the meals.
Stage 3 – Chunky Puddings and Bowls
Stage three takes it up a level with meals that are less blended than the previous two stages. They also add ingredients like chia seeds, flax, and buckwheat to increase fiber intake.
The variety of ingredients you get in each meal makes it easy to get your child to fully solid foods.
Finger Foods
If your child has moved up to solid foods then they can move up to finger foods. These are a great replacement for the bite size foods we normally see our children eating, like puffs or cheerios.
Each bite is packed with a variety of top organic foods and super foods.
Company History
Yumi is a relatively new company started by Angela Sutherland and Evelyn Rusli. They started in 2017 and quickly built a cult following among some well known celebrities.
The company started with just shipping to California and a few adjoining states. They are now able to ship to the entire 48 contiguous states.
Alternatives
Right now, there are not any direct competitors with what Yumi is doing. If they stay successful then I expect some copy cats to come along.
There are, however,  other options for organic foods as a subscription. They include:
Pros
Totally organic and locally sourced
Ships to 48 states
Free consultations with dietician
Recyclable jars for all meals
Clear and simple pricing
Cons
Still more expensive than doing it yourself
Yumi Review Final Verdict
Yumi is a great option if you don't have the availability of high quality organics or if you don't have the time to make these foods yourself.
What really sets them a part is the consultation with a dietician and ability to choose a wide variety of different foods. If you tried this yourself, and you are not normally buying these foods for your family, you would probably end up spending much more.
Overall Yumi is a great concept and with only a couple of years in existence they are growing into a baby food powerhouse.