When it comes to the management of mutual funds there are only two main strategies to understand, passive or active investment management.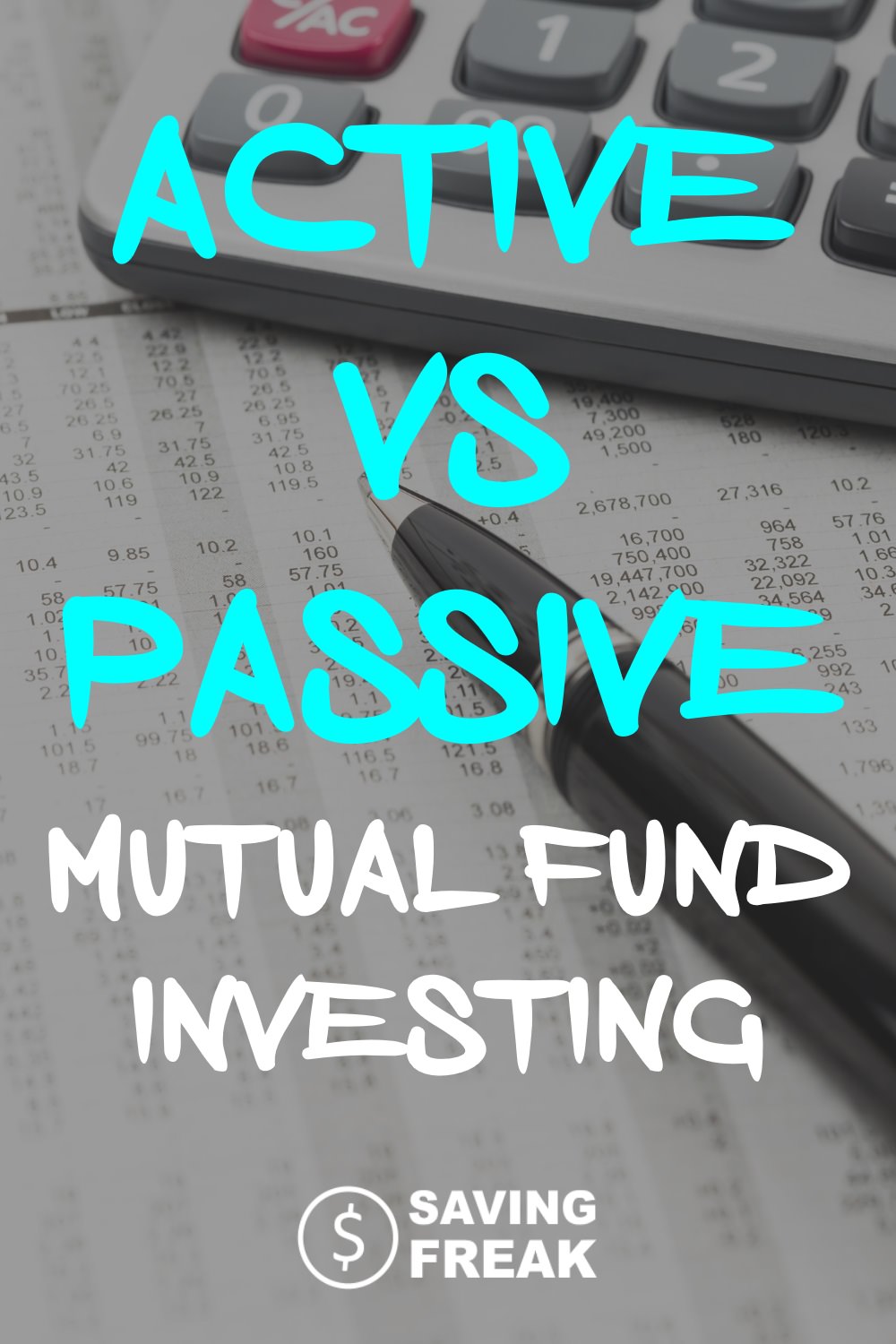 Much has been said about the relative merits of index tracking (passive) vs. active investment management. Both strategies have their place, so if you are looking into investing you need to understand their differences before making any decisions regarding which unit trusts (mutual funds) to add to your portfolio.
The difference Between Active and Passive Investing
Active investment management relies on managers to analyze listed companies according to value, selling shares in companies believed to be expensive and buying shares in companies believed to be cheap. On the other side of the spectrum passive managers don't care about how expensive or cheap a share is. Passive investment management relies on managers to add companies to their portfolio based on the share value in the overall index and not the price of the share.
Active management, over the long-term, drives the share prices closer to the underlying (intrinsic) value of the business. Short-term, however, you may find that the share price/intrinsic value of the business relationship fluctuates, since prices are influenced by the view of the investors at the moment. Effective asset managers can take advantage of this fact over the long-term and grow their client's savings more than if they had invested in the index.
Where to Purchase Indexed and Managed Funds
Regardless if you decide to lean more towards active or passive investing (or a mixture of both), there are dozens of different brokerages that you can choose from. Thanks to the Internet, the world of investing has been turned upside down. Investing has never been easier, but the thousands of different options overwhelm a lot of new investors and it can even frustrate some experienced investors.
Deciding where you want to do your investing is going to depend on several different factors that you have to consider. You'll need to look at fees, accounts, minimums, how involved you want to be, and also the research tools you'll have available. Instead of spending hours and hours researching each brokerage firm, I have a few of the highest rates brokerages available. These might not be the best options depending on what you're looking for, but it's a great place to start.
Do it Yourself
Some investors that to have full control of their investments. They want to do the research and decide which options are best for them and their money. There are plenty of different sites that allow you to invest your money how you see fit and they also give you the tools to make well-informed and wise investment decisions.
Trade King
TradeKing is one of the most popular online brokerage sites for new and experienced investors. They offer some of the lowest fees around and have earned numerous awards as being one of the best in the field.
With TradeKing, you can invest in different stocks, mutual funds, ETFs, and more. They give you a wide variety of options to fit your risk preference. Additionally, they also give you dozens of different tools like a Probability Calculator, that you can use to help your investing be as profitable as possible.
One of the most important things when deciding which brokerage to choose is the fees. The fees can eat away at your return on investment, but not with TradeKing. With stocks and ETFs you'll only pay $4.95 per trade and with no-load mutual funds, you'll pay $9.95. These are some of the best rates available.
TD Ameritrade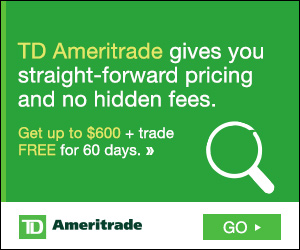 Another great option for "do-it-yourselfers" is TD Ameritrade.  They are one of the most popular options for investors looking to take control of their investment portfolios. As an online brokerage, they offer several different account options, IRAs, Roth IRAs, SEP IRAs, 529 plans, and more.
One of the best advantages of TD Ameritrade is that they don't have an account minimum, but they do have an initial deposit of $2,000. As for fees, TD Ameritrade isn't going to drain your profits by slapping you with massive fees. TD Ameritrade has a list of more than 100 ETFs that you can invest in for no fee, that's right zero. For stocks and and ETFs not on their list, you'll pay $9.99 per trade and for mutual funds, you'll pay $49.99 per a no-load transaction. They do offer hundreds of mutual funds with no fees.
Get Some Help
There are a lot of investors that don't want to spend all of their free time researching different investment options. Instead, they would rather sit back and watch their money grow. These are especially useful that do not have a large sum to invest right now, but could invest $100 per month to start building up their investment portfolio.  Thankfully, there are plenty of options for these kind of people.
If you want to deposit your money and have your investing taken care of, we have two great options that can fit your needs.
Betterment
With Betterment, it's like using an investment advisor, except everything is done by algorithms. Betterment is a part of the new wave of investing technique called "robo-advising," while it might sound complicated, it's one of the easiest ways to invest.
With Betterment, all you do is create an account, set your goals, and your risk preference. After that, Betterment will handle the rest.
Another advantage to Betterment is the fees. Because there are fewer people involved in the online brokerage, they can keep their fees down. The robo-advising site takes a different approach to their trading fees. Instead of charging a certain amount for each trade, they charge an annual portion based on how much you have in your account. The more that you have, the less that they charge every year. If you have less than $10,000 in your account, Betterment is going to take 0.35%, if you have between $10,000 – $100,000 that fee drops to 0.25%, and for everything above $100,000 they only charge 0.15%.
Motif Investing
One of the most unique brokerage on the marketplace is Motif Investing. They take a different approach for investors that don't want to spend hour and hours managing their portfolio.
With Motif Investing, you won't be investing in individual stocks, instead you'll be trading with "motifs" which are groupings of stocks. There are 30 different stocks inside of the motif, and all of them revolve around one central category, like industrial solutions or consumer products. You can purchase a professionally built motif, create your own, or use one that was built by another Motif user.
Because you are purchasing bundles of stocks instead of individually, you'll enjoy much lower trading fees. For every motif, you'll pay $9.95, which translates to $0.33 per a stock. You aren't going to beat that price anywhere.
ETF vs Mutual Fund
If you're a new investor, or an investor that hasn't done your research, you need to understand the difference between ETFs and mutual funds. Understanding the advantage of each will help you make smart investment decisions based on your financial situation and goals.
With mutual funds, you invest your money and that investment is managed through a company or brokerage firm. With ETFs, they work similar to a traditional stock. They are trading on the exchange and you buy and sell them on the price that is on the market.  This means you don't have to be making a $1000 investment to get started.
Both of the investment options are very similar in how they work, but they do have a few key differences. ETFs are usually cheaper than mutual funds because there are few parties involved and less maintenance.
Deciding which one you should invest in well depending on your specific situation. In most cases, ETFs are going to be easier for you if you're looking to handle your portfolio yourself or if you do not have enough to hit the investment minimum of the large mutual fund families. They tend to have lower fees and will give you plenty of options.
Understanding your investment
Remaining with an active manager can feel like riding a roller coaster, since your returns fluctuate. Also, if you follow the investments of the fund on a regular basis, the long-term investing with active managers is going to make you wonder what is going on. The managers of successful active management investment portfolios, which outperform the index, tend to invest "against the grain". This means they invest contrary to the opinions of the investment community at that moment. If you choose an active manager you need to stick to your decision through all the ups and downs to ensure that you don't miss out on prospective returns or run the risk of locking in losses.
There are, however, a few common traps associated with active management. Many investors tend to, while searching for diversification, spread their assets around using various asset managers. This often results in returns that look like the index, while paying active fees.
This leads to one of passive management's greatest advantages, which is the fees are typically lower than for active management. This means, looking at the after-fees basis, that the average passive investor does slightly worse than the index. Not by much though. Still this may be better than choosing a mix of active managers who do not perform better (on aggregate) than the index.
So there is a role to play for both passive and active management strategies. If you can find a good active fund manager then active management, can be the better option since its long-term after-fees returns are superior and have a history of beating the markets.