Too many people get penalized by their past credit mistakes, forfeiting their chance at lower fees and premiums, when all they actually need is a winning game plan to follow.
Whether your score is trailing in the 300s, you're just looking for a boost, or you have no idea where to start, suit up and take a few pages from my playbook.
What is Credit?
Credit is a measurement of how trustworthy you are to pay your bills.  This trustworthiness is determined by how good you have been at paying your bills on time in the recent and distant past.
This means the better you are at paying your bills, especially those where someone has lent you money, the more money the banks and other lenders are going to be willing to lend you.
All of this information is kept in a credit report. This report details all your accounts that you are currently making payments on and those that you have completed payments on.
All of this information is taken and bundled into one tidy rating called your credit score.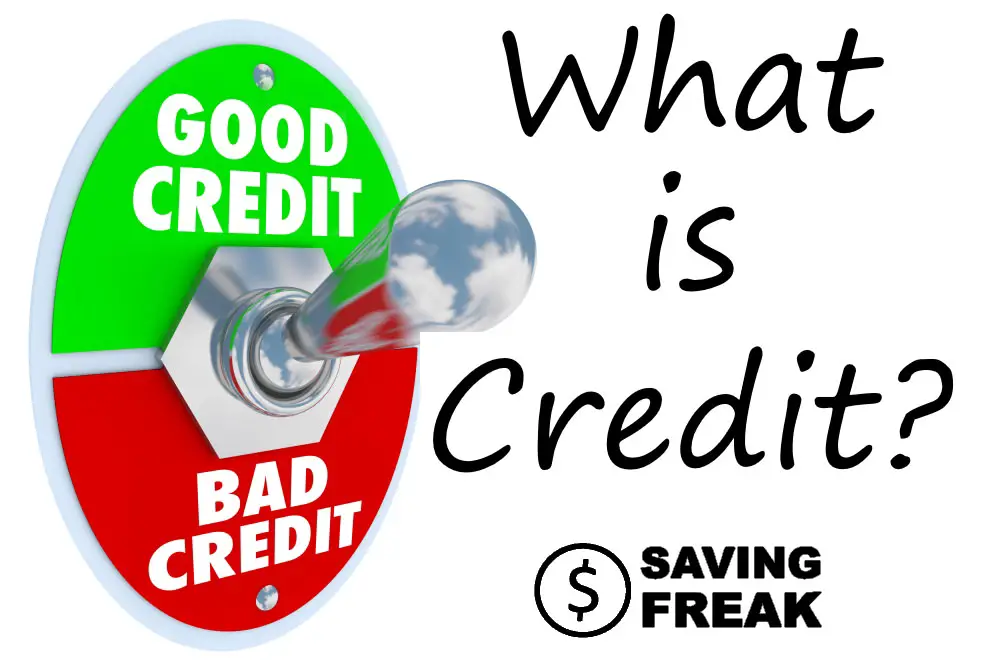 Understanding a Credit Score
A credit score basically tells people, like a lender, a landlord, or a lover, whether or not you're any good at paying back debt.
It's a 3 digit number calculated by FICO. Any other score your receive is on another system and is not your real credit score.
Your credit score factors in your accounts and your payments to assess risk. Credit scores are widely accepted, and although bureaus might use slightly different scoring systems, they're consistent across the board.
While there are some variations, credit scores usually run between 300-850. The better your credit is, the higher your score will be.
The Good, the Bad, and the Ugly
Generally, FICO credit scores are broken down into five categories, ranging from really good to really ugly, but with slightly different terminology.
Let's break those categories down, based on Experian's classifications:
Very poor – As its name and placement imply, this is the last place you want to be. A very poor credit score falls between 300 and 579 on the FICO charts. With a very poor score, you may not qualify for many lines of credit, and if you do, you'll be paying some fees upon approval and accruing steep interest rates.
Fair – Moving up the totem pole, a fair credit score ranges between 580 and 669. If you have a fair credit score, you are what lenders refer to as a subprime borrower, meaning you aren't an ideal candidate based on your credit history. Your approval chances are definitely higher than those of a person with very poor credit, but you can expect some high interest rates no matter what types of loans you are looking at.
Good – This golden category, which most individuals statistically fall into, greatly increases your appeal in the eyes of lenders. A good credit score runs between 670 and 739, to give you an idea. With a good credit score, you can generally expect reasonable interest rates on most lines of credit.
Very good – As you can already see, the higher you climb, the lower your interest will be. If you have very good credit, you'll get equally good rates. A very good credit score runs from 740 to 799, and it will help you score above average deals on loans and other purchases like the ones I mentioned above, allowing you to fund your future securely.
Exceptional – The A+ of credit scores, an exceptional score sits between 800-850 on the FICO chart. If your score rests here, you'll get the absolute best rates credit can buy, and easy approval for the loan of your choice.
If you know what your credit score is but the list above is news to you, take a deep breath and relax. While you may have a poor or fair credit score now, you have the power to do something about it.
Your past (or present) credit history doesn't have to hold you back in the future. Starting today, you can turn that fair score into a very good one.
What Impacts Your Credit Score
For reasons of keeping the credit scoring all to themselves, FICO doesn't release exactly how a credit score is calculated.  That being said, we have a pretty good idea of what FICO is using, just not exactly how much.
These are the five main factors weighed into your FICO score:
Payment history – This is the most important factor. It includes all of your accounts, past and present, like credit cards, home and auto, mortgage, and student loans. If you're delinquent on an account, it will weigh heavily on your score. Conversely, if you're responsible across all your accounts, it will give your score a major boost.
Available credit – This factor is your continual utilization of credit, like a credit card. It's basically a ratio with the amount of debt you have compared to how much credit is offered. Again, the lower your debt is, the stronger this category will be.
Credit history length – This factor uses time to establish your credibility. The longer your relationship with credit accounts is, the more marked results can be seen. If you've never utilized any lines of credit, your score isn't going to be as high as it could be, even if you haven't amassed much debt. That's why I recommend responsibly using a credit card tailor-made for quickly building up your score.
New credit – How many newly opened accounts you have will affect your score.  While you may have a couple of very old accounts, opening a bunch of new accounts will cause a temporary drop in your score.
Credit types – Do you throw a variety of credit types into the mix? Here's what I mean. If you've never had a credit card, there is little evidence to support your ability to pay it off responsibly. So having your landlord report the rent while you are renting or paying off your first car loan can all provide different types of credit on your report. Being responsible with more types of credit boosts you score.
What Your Credit Score Impacts
Now that you know what affects your credit score, let's take a quick look at what your credit score can affect.
Your access to personal loans – Your chances of getting a good auto or private loan hinge on your credit score.
Home sweet home – Remember what I said earlier. Whether you're looking to rent an apartment or get a mortgage with decent interest rates, your credit score could make or break you.
Scoring a deal – If you want low rates on the services you pay for, you might want to pay closer attention to your credit score. Those three numbers can affect everything from insurance to how much you pay for your smartphone and data.
Your career – Want a loan to finance your new business? Better have good credit. And lenders aren't the only ones looking at your score. More and more prospective employers are checking credit scores in the hiring process.
Your love life – Finances impact everything, and your significant other (or a potential one) might be curious to see how you spend, save, and repay money. While he/she may not treat your score as a deal breaker, if you continue bad habits it could make things sticky.
Your credit – Here's the ugly cycle: If you have a low score, your access to credit cards and rewards could be limited, and those limits could lower your score even more.
Getting Good Credit
Now that you know what your credit score can do for you, it's time to talk about how to get your credit in the preferred levels.
What if you don't even know how to check your credit score?
Well, I've got you covered there, too.
Monitoring Your Credit
You can't beat your opponent if you don't even know the score.
Here's why you should monitor your credit:
Ensures the credit report is accurate – Mistakes happen, but you can make sure none stay on your credit report. Check your score!
Clues you in to identity theft – If your credit score plummets out of the blue yet you're meticulous about paying your debts, you might be a victim. Check your score!
Stay on track and meet your financial goals – It shows your dependability and saves you money daily (and did I mention it's free?) Check your score!
How to Check Your Credit
Those are all good reasons to check your credit, but you may still be wondering how.
While there are multiple agencies, here are the main credit bureaus who all have a slightly different credit report for you:
Equifax
Experian
TransUnion
You can get your credit report from each of these free one time each year by heading to annualcreditreport.com. Remember, this is just your report, this is not a way to check your credit score.
To get your actual score you will have set up an account with MyFico.com or have a credit card that gives you your FICO score as part of their service.
You can also subscribe to a free service like Credit Sesame or Credit Karma.  They will give you your credit reports, monitor your credit, and give you a score which is NOT your FICO score but will be very close.
You can think of these as sort of a Free credit monitoring solution for the DIYer.
Repairing Your Credit
Now that you know where to look for your credit score, how do you go about fixing your credit?
My advice is to use multiple attacks to boost your score.
Luckily, there are a whole host of tools out there designed specifically for building your credit.
Credit Repair Companies
Credit repair companies are designed to help you tackle your debt and improve your credit score. You always have to be wary that you are working with one of the legit credit repair companies and not one that uses debt settlement as a tool (which shreds your credit).
Here are a few to consider:
Credit Repair Software
Do you prefer to do your business in the cloud instead of an office?
Give credit repair software a go.
You'll get the same kind of help managing your credit without ever having to leave home or pick up a phone (unless you're working in the app!).
Credit repair software is intuitive, affordable, and majorly effective.  The current top platforms are:
Credit Cards
Credit cards are one of the best ways to build up your credit score. If you're in need of a loan but just can't qualify because of a less than stellar score, responsible credit card use can give you a quick boost.
A credit card can be risky, but only if you allow it to be.
Use it responsibly and you could score big! After all, a credit card is only as helpful or hurtful as you make it.
If you're considering using a credit card to boost your score, you're making a good call. With a whole host of credit card options out there, your decision should weigh in a few factors.
If you know what you need, you can get the most out of your credit card use.
It's all in the details.
Below I've laid out the main types of credit cards, the best card in that category, and why they'll give you the best bang for your buck.
Types of Credit Cards
If you're not sure what type of credit card is the best fit for you, click below to see my guides for each type of card.
You can make an informed decision, no guesswork needed.
Airline Credit Cards – Calling all frequent flyers. Pick up some mileage with your next purchase to fund your next flight. The rewards are high and the perks are profitable.
Balance Transfer and 0% APR Credit Cards – These cards are perfect if you're touting some high interest debt and need to transfer it, or if you're looking to make a major purchase without being bombarded with high rates.
Business Credit Cards – These cards are primed for small businesses, offering excellent rewards, perfect for a company looking to simplify their spending.
Cash Back Credit Cards – Get cashback on purchases like gas and groceries, ranging from 1 point to 5x points in some categories.
Hotel Credit Cards – With a hotel card, your points are applied towards stays at your favorite resorts and you might get luxurious perks at upscale hotels. Some hotel cards offer up to 7x rewards, definitely worthwhile for frequent travelers.
Travel Credit Cards – Earn points and redeem them for hotel stays and airfare.The best travel credit cards will help you earn points you can redeem for free airfare, with perks like free bag checks and incidental coverage.
Maximizing Your Credit Card's Benefits
Whichever card you use to boost your credit, make sure you're getting your money's worth.
There is so much more to using a credit card than just picking one and spending responsibly.
As you can see above, not all credit cards are created equal, and rebuilding your credit doesn't have to be all work and no play.
With the right card and some shrewd spending, you can repair your credit and earn some sweet rewards all at once.
Assess your needs, interests, and goals to choose the perfect credit card for you, then get to it!
Take a look at the tips below to get started.
Don't spend it if you don't have it.
You had to know this one was coming, right? If you don't have cash in the bank to back up your credit card purchase, walk away.
Spending is habitual, and if you continuously swipe with insufficient funds, you're solidifying that behavior as acceptable, which will end up stressing you out and hurting your credit even more.
Stay on Top of Your Account.
With today's technology, checking your account information is easier than ever.
Log in frequently and stay up to date on due dates, rates, and limits.
Don't pay interest- Ever!
Credit card interest gets you nowhere. Seriously.
Paying interest on credit cards is a slippery slope, and it's detrimental to credit scores.
You'll be far better off paying as you go, all the time. Trust me.
Maximize rewards, but don't spend more just to earn them.
Buying more than your means allow, just to earn rewards, is not a smart money move.
Instead of spending more to earn more, note your card's reward system and take advantage of sign on bonuses and extra reward categories.
Cards like the 7 above come with some stellar rewards. Research the perks and enjoy them!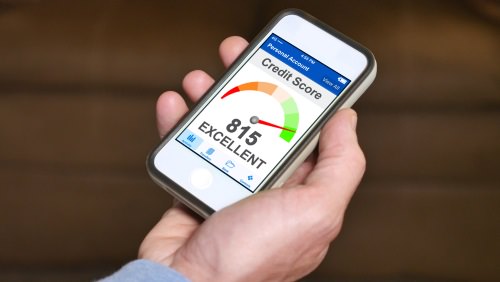 Bottom Line
Improving your credit score is a great way to improve your financial situation. Not only will your score go up, but the habits need to improve your score are usually the same habits you need to succeed with your personal finances.
If you're scraping the bottom of the FICO barrel and can't get approved for a loan, take the advice above and get started today.
Download an app, check your score, and start working to improve it.
And if you need some assistance, there are a multitude of credit repair companies and tools to help you create a game plan and stick to it.
With some smart credit card purchases, responsible debt repayment, and attention to changes to your score, you can win big with credit.