Survey sites have become a good way for people to make money in their spare time.
Instead of vegging out while you binge watch on Netflix or Hulu, you can make a little extra cash by answering questions that help companies determine what and which products are appealing to you.
Think of survey sites as a way to get paid to give your opinion about current and future products while getting paid. Even though you aren't going to get rich filling out surveys or joining focus groups, it is still a pretty sweet deal.
Top 10 Paid Survey Sites
I only currently use a couple of online sites, but there are tons and tons of them.
This list includes my personal top 10 survey sites (plus 15 honorable mentions that are all on the same level) that I have personally used at some point in time, but I have detailed all the legitimate sites out there in the table following them.
Survey Junkie
If I were going to start with any site that deals with just surveys, then I would start with Survey Junkie. Not only are they one of the longest-running sites with over 3,000,000 users, but they are also part of the larger marketing company Active Measure.
Active Measure has an A+ rating from the Better Business Bureau and many complimentary reviews on the BBB site.
Summary:
Cashout – $10
Payments – Cash or Gift Card
Earnings – $0.50 – $3 per survey
Swagbucks
I became a fan of Swagbucks when they were only a search engine that paid you to use them. I even have a Swagbucks t-shirt.
Today they are a full-featured get paid to program that allows you to earn via surveys, searching the internet, watching videos, playing games, and more.
You get paid via their currency, SB. This currency can be cashed in for gift cards at 100 SB for $1, and you can cash out at 300 SB with an Amazon gift card.
Summary:
Cashout – $3
Payments – Cash or Gift Card
Earnings – $0.50 – $2 per survey
InboxDollars
Inbox Dollars is one of the largest get paid to services on the internet. They made their name by paying you to get emails and have expanded into other get paid to verticals.
They offer an excellent $5 sign up bonus and, on top of surveys, allow you to earn money from search, shopping, watching videos, and a lot more.
InboxDollars has more than a ten-year record of paying out. You can receive a payout at $30, and they pay directly to your PayPal account.
Summary:
Cashout – $30
Payments – Cash or Gift Card
Earnings – $0.50 – $5 per survey
Nielsen Computer and Mobile Panel
Nielsen Computer and Mobile panel is one of the easiest survey sites to participate in. Instead of going through and taking surveys, you load their app onto your phone or computer.
Once loaded the app monitors your data usage and returns that information to Nielsen who helps marketers know what people are looking for online. You get paid for your data monthly, which is way better than Apple or Google ever gave us.
Nielsen is long time company and best known for measuring how many people are watching a television show during a specific time slot.
Summary:
Cashout – $5
Payments – Gift Card
Earnings – $50 – $260 per year (depends on country)
LifePoints
LifePoints is a relatively new website presented by one of the oldest market research companies to do paid surveys.
The company merged MySurvey and Global Test Market, two of the longest running legitimate survey sites. This new site allowed them a much larger user base, easier management, and better payments to the users.
Summary:
Cashout – $20
Payments – Cash or Gift Card
Earnings – $0.50 – $2 per survey
Branded Surveys
Branded Surveys is the user facing site for Branded Research INC. The company has been in operation for many years and recently switch over from their previous paid survey site Mintvine.
The company conducts their own market research and works with several other market research companies that are on this list, like Nielsen.
Summary:
Cashout – $20
Payments – Cash or Gift Card
Earnings – $0.50 – $2 per survey
Vindale Research
With more than 12 years in the paid survey industry, Vindale Research has proven to be a reliable source in the surveys for money market.
The parent company, SayForExample Inc., has received an A- rating with the Better Business Bureau. This all to say that legitimacy is not an issue with the Vindale survey offers.
Summary:
Cashout – $50
Payments – Cash or Gift Card
Earnings – $0.50 – $2 per survey
MyPoints
MyPoints was the very first get paid to program that I ever signed up for. The year? 1998.
The company was started in 1996 with simple stuff like earning points for emails. Over the years, they have expanded to paid surveys, internet searches, and online shopping rebates.
I consider this a gift card program only because the cashout to Paypal is more than 10% more expensive on your points than gift cards.
Summary:
Cashout – $3
Payments – Cash or Gift Card
Earnings – $0.50 – $4 per survey
Pinecone Research
I signed up for Pinecone Research years before they allowed you to fill out the surveys online. Because of their long history of customer surveys for large manufacturers, they are one of the most respected information gathering companies in the country.
Pinecone has one of the largest payouts on a per survey basis, at $3 per survey. They do not offer the same bulk of surveys that others on this list do, but the higher per survey payout makes it well worth making them a part of the survey sites you use.
Summary:
Cashout – $3
Payments – Cash or Merchandise
Earnings – $3 per survey
E-Poll
E-Poll specializes in doing surveys on your favorite television shows.
The surveys are quick and frequent and have a low disqualification rate. The surveys pay between $0.50-$2.50, and every time you complete a survey, you are entered into a monthly drawing (20 winners each month).
Unlike other points programs that give you gift cards, with E-Poll, the more points you acquire, the less expensive the gift cards become on a dollars per point basis.
For a quick example, 3,500 points will get you $5, 6,750 will get you $10, 12,500 points will get you $20, and so on. The minimum payout is $5, and you should get around ten surveys per month.
Summary:
Cashout – $20
Payments – Cash or Gift Card
Earnings – $0.50 – $2 per survey
Other Survey Sites
How do Paid Survey Sites Work?
The concept is just as simple as you think.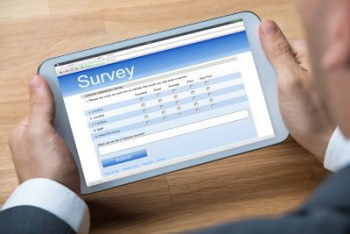 Sign up with any of the survey sites above, give them correct information about you and your family, and then they will send you notifications about surveys you may qualify for.
Each survey will be worth a specified number of dollars or rewards points. Those can then be cashed out at a specific threshold. For example, Survey Junkie lets you cash out at 1,000 points, which translates to $10.00.
Are Paid Surveys Legit or a Scam?
Paid survey sites are a legitimage way to make money. They are not, however, a money-making scheme that will make you hundreds of dollars a day or even a week.
There are opportunities from time to time that allow you to be a part of a focus group that can pay up to $200, but these are rare compared to the $0.50-$5 surveys that you will get regularly.
So if you see some site advertising that you are going to be the next "Survey Taking Millionaire!" then you are probably looking at a survey site scam.
That being said, if you have the time and are willing to sign up for multiple survey companies, you can make a decent side income taking surveys.
What you Should Know Before You Start Signing Up
Signing up for your first survey site can be exciting, but make sure you understand the industry first. These tips will help you get set up with the right paid survey services and make sure you know what to expect when you get started with one of the services.
Do Not Pay to Take Surveys!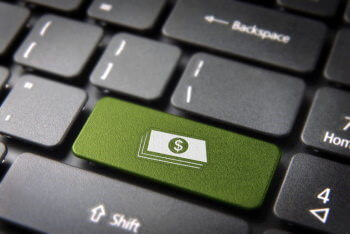 I have yet to see a legit survey site that charges you to be part of their network. If the site you are signing up with asks you to pay any fee at all to be in the panel run, don't walk, run away from that service.
Legitimate sites are paying you for your opinion; you don't need to pay to be on a panel.
Privacy Concerns
Remember, the survey sites are parts of legitimate marketing research firms. These firms treat your information very carefully and will only disclose any specific information about you with your permission.
I know it is a pain to read all the mouse type when you sign up for anything, but this is the one thing I search for before I sign up for a site.
Make Sure the Earnings are Clear
Points systems can be confusing with any rewards program. The same is true in the opinion research industry. So make sure you fully understand exactly how the payments for a service translate into money.
You may find you are wasting your time with one service when you could be making much more answering the same questions for somewhere else.
If the points to gift cards make you uncomfortable the I would stick with surveys that pay cash, so the conversion is clean and simple.
Know How to Earn
With all the ways we have to get online and send data, the various market research companies are diversifying how they accomplish their research.
The most common way is through their consumer-facing paid survey sites, but some have added paid survey apps where you can access their surveys anywhere with your phone.
Others have started apps that collect data from your phone or computer all the time. So instead of surveys, you just let the app run in the background.
If one way makes you feel a little uneasy, then make sure you sign up for other options.
What You Can Earn
The way to earn the most with paid surveys is to sign up with three to eight of the sites. There are only so many surveys available from each company, so being available for multiple sites is going to maximize your earnings.
From a per survey perspective, you can expect between 50¢ and $4 per survey. Some of the sites will take your answers and demographic information and add you to a focus group. These groups will pay more in the $75 to $200 range.
Every month, you can average $30-$40 per month per site. So if you are doing eight different survey sites, I would expect to make close to $300 per month by doing surveys in your spare time (while watching TV, downtime, etc.).
The more aggressive you are in pursuing the surveys, the more you can make. Many times they have a cap on how many people can take a specific survey, so if you are quick to go fill one out, you will make more.
Final Thoughts on the Best Online Survey Sites
Whether you are looking to put a little extra toward debt or make some side income to boost your investing, paid survey sites can help you accomplish your goals.
If you sign up for our top paying survey sites you can be sure that you are working with legitimate companies and that you will not be getting scammed for your time. The other reviews on this page are here to help you evaluate whether a site you are considering is worth your time.