As comforting as it is to have an expert do your taxes, hiring a professional can be expensive. The good news is that, with the right tax software, you don't have to spend a lot of money or time to prepare and file your tax returns. Below is a list of the most popular tax software products.
Best Tax Software Services
Best Online Tax Software of 2019 – Details
TurboTax

TurboTax is a reputable and accurate tax preparation service that is available online and as a downloadable software package. With this software, you can file federal as well as state taxes and make use of tools and features that were developed for, among others, small businesses and self-employed persons.
This software is one of the most popular tax platforms because it offers a lot of value to users. It searches more than 350 deductions to find every common credit or deduction that you qualify for to ensure that you receive the biggest refund possible.
Our TurboTax review details all the features on how it works, accuracy, their audit support guarantee, and how it stays up to date with the latest IRS and state tax laws to ensure that you file your returns in accordance with the law.
Start your return with TurboTax>>
H&R Block
For the most part, H&R Block offers the same features and benefits as TurboTax, but at a slightly lower price. Many people prefer to use TurboTax for high-end filing, whereas H&R Block is the better option for inexperienced taxpayers.
H&R Block's interface is user-friendly and straightforward, and it employs a wide range of features to make tax preparation and filing easier and quicker, making it the popular choice for people with complicated tax situations. These features include easy navigation, interview questions, and a database of articles to provide you with sufficient information on preparation and filing.
Unlike TurboTax, H&R Block doesn't offer audit assistance guarantees, and the interface is not entirely intuitive. As you can see in our H&R Block review, this software is, however, more affordable, and there is no limit to the preparation and filing activities that you can carry out.
Start your return with H&R Block>>
TaxAct

TaxAct is a high-end and popular software for preparing and filing personal income and business taxes. This software incorporates an interview style to guide you through the complex process of filing.
TaxAct recommends the Self-Employed version for stock market investors with capital gains and losses or, obviously, self-employed people. As we detail in our TaxAct review, many people prefer their streamlined interface, it does inhibit the overall value that some clients derive from the software to an extent.
Start your return with TaxAct>>
TaxSlayer

TaxSlayer may be one of the most suitable options available, if you own a small business. This platform offers a wide array of features that include free support options.
Our TaxSlayer review points out that f you are self-employed, you will be able to derive optimal value from your high-end features that are, for the most part, similar to the benefits that TaxSlayer's competitors have to offer.
Start your return with TurboSlayer>>
E-file

E-file has a super attractive feature in that, if you qualify to file a 1040EZ return, you get free federal filing. This software also provides the necessary forms to claim small business and 1099 income.
There is a flat rate for state e-filing for all software versions. E-file's services are available to clients who don't have access to a credit card, and they can pay for the tax preparation and filing services with a portion of the refund they receive from the IRS.
As you can seein our our e-file.com review, E-file's services are significantly more affordable than those of high-end tax software, it is more difficult to use. If you don't know exactly what information to include, you may find it challenging to create your return with this software.
FreeTaxUSA

FreeTaxUSA is popular tax software for several reasons. It was developed to help taxpayers get the correct refund and to do so as soon as possible. The platform is free for federal tax submissions and offers clients access to its IRS-approved e-File provider, sample forms, return guarantees, and amended deluxe returns.
FreeTaxUSA is perhaps also the best platform when it comes to audit protection. Our FreetaxUSA review details all the other features and pricing for this online tax product.
Start your return with FreeTaxUSA>>
Liberty Tax

Liberty Tax is a platform that is geared towards meeting the tax preparation and filing needs of experienced taxpayers. The interface is developed to ensure optimal functionality and doesn't do a great job when it comes to visual appeal.
If you know what you are doing, though, you may find this to be a useful, no-frills platform for preparing and filing taxes.
You can see in our Liberty Tax review, included in the price is high-end audit support, and you have the option to upgrade to receive complete audit representation.
Start your return with LibertyTax>>
Jackson Hewitt

Jackson Hewitt provides users with a highly effective tax management kit that includes several high-end features, including, among other things, the automated import of W-2 forms, support for claiming student loan interest, dependents, interest income, mortgage interest, and investment income.
This platform goes to great lengths to ensure simplicity. The software uses uncomplicated language, readily usable IRS-approved tax forms, and a library of step-by-step guides to provide inexperienced taxpayers with sufficient information.
Another stand-out feature we detail in our Jackson Hewitt review, is its assumption of responsibility for incorrect calculations if you have entered all the information correctly. If the IRS levies a penalty for mistaken calculations, the company will accept responsibility.
When preparing your tax returns, this program will take all your information into account to ensure accuracy and a maximum refund. With this program, you will also receive tax and technical support via live chat, email, or phone.
Start your return with Jackson Hewitt>>
e-Smart Tax

eSmart Tax is supported by Liberty Tax and uses a series of interview questions to guide you through the process of preparing and filing your taxes. The platform then analyses your answers and takes all other information into account to calculate and complete the fields in your tax return.
e-smart Tax makes tax preparation and filing easy for inexperienced taxpayers. This program is similar to TaxSlayer in the sense that it supports a small business that files Schedule C or owns rental property.
Our e-smart Tax review goes over their two products: Deluxe and Premium. The Deluxe edition is suitable for sole proprietors, and the Premium edition supports small businesses with rental property. e-smart Tax is an affordable option for small businesses.
Since it supports only Schedule C filing, however, it will not be suitable for use by S-corps, C-corps, or multi-member LLCs.
Start your return with e-Smart Tax>>
EZ Tax Return
With EZ Tax Return, you can do all of your taxes online through a cloud-based platform that stores information for up to three years. An aspect of using this platform that many users enjoy is that both state and federal return preparation can be completed within thirty minutes.
As we detail in our EZTaxReturn review, they offers a 100% accuracy guarantee as well as audit support. This platform is suitable for use by almost all individuals and businesses. It supports all 1040 forms, education expense forms, retirement forms, self-employment tax schedules, and Schedules A, B, and C, as well as dependent care expense forms.
EZ Tax offers several ways to get a refund. You can get a direct deposit to your checking or savings account, you can get a direct deposit to a new or existing prepaid debit card, or you can collect a refund check at a physical location near you (if available).
Start your return with ezTaxReturn>>
Credit Karma Tax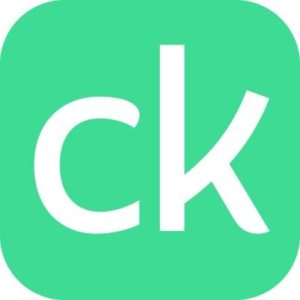 Credit Karma Tax is a free and powerful product to help individuals and businesses with the preparation and e-filing of their tax returns in record time. Despite being a free product, it offers several high-end features that include support for all common schedules, including itemized deductions, capital gains and losses, and income from self-employed activities.
Our Credit Karma Tax review will give you more info on how the interface is easy to use and allows the user to choose whether they want to work on basic info, state taxes, or federal taxes. This software also offers a Click and Fill feature that allows you to take a picture of your W-2 to autofill the information into the electronic form.
Credit Karma Tax is a relatively new platform, and it has a modern feel and appearance. The platform offers live chat support and features an extensive knowledge base to help you complete the tax preparation and filing process.
Start your return with Credit Karma>>
Community Tax

Community Tax has helped thousands of clients with their tax preparation and filing needs. This company has a team of tax specialists that consists of CPAs, enrolled agents, and tax attorneys that are standing by to help clients with all their IRS and state tax problems.
If professional assistance is a priority to you, and you require more services than tax preparation and filing, Community Tax and its online software may be the most suitable option for you.
Start your return with Community Tax>>
1040.com
Smart solutions and simplicity are at the core of the tax return preparation and filing services that 1040.com has to offer. In addition to standard tax filing services, 1040.com also provides free technical support via live chat and email.
To provide their users with sufficient information on tax filing, this platform also features support articles that are accessible and easy to understand.
Our 1040.com review shows that f your tax filing is simple, you will not have any problems using 1040.com. People with a single W-2 income, no dependents, and no need for itemization may be eligible for 1040EZ filing. If you qualify for 1040EZ, 1040.com offers you filing that is free of charge.
If your tax filing needs are advanced, however, you may not find 1040.com to be a suitable platform for you. This program has no tools to file accurately for income from stock or real estate investing, and the platform's functionality doesn't accommodate complex tax filing.
Start your return with 1040.com>>
OLT.com

OLT.com is a lower end platform that supports almost all tax preparation and filing situations. Since it has a lower price, the platform's interface does not provide the same levels of functionality and user-friendliness as you can expect to find with some of the other higher-priced software. For example, you will not be able to import information from previous forms; you will need to manually fill out each new form.
Our OLT.com review details the features that are worth considering. If you upgrade to Premium, you receive tax assistance and audit support from a tax specialist. The program also features a library of support articles to provide users with tax information.
Start your return with OLT.com>>
DIY Tax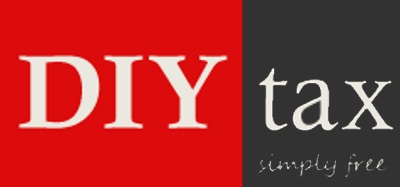 DIY Tax is a basic tax software that provides users with federal and state tax filing that is entirely free. In addition to being accurate, DIY Tax also allows clients to import tax returns from previous years to obtain information. Although this software's interface is cluttered, it may be sufficient for simple personal income tax filing.
You don't have to be an expert to do your own taxes; you just have to find the software that's right for your situation and your budget.  Our DIY Tax review can help you decide if it is the right service for you.
Start your return with DIY Tax>>
Best Tax Software 2019 Bottom Line
For anyone wanting to avoid the high expenses of having someone prepare your taxes for, tax software is a much. No matter which service you decide is right for you, you can save a lot of time and maximize your returns.
While TurboTax is the best all around service we list, it may not be the best fit for your budget and tax return difficulty. Make sure to do your own research using our reviews and match up the offering with your needs.