Getting started as an investor can either give you a great feeling of anticipation, a feeling of fear or both. No matter what your initial emotions about investing, we all know that we need to get started.
This guide is here to not only give you ideas about all the investments available, but to help you wrap your mind around what kind of investor you need to be right now.
How to get Started Investing
The first step in any major change in your finances is to have a plan. So why do you want to start investing?
The answers can be simple like "I want to retire some day." or more complex like a person wanting to grow their net worth so they can leave generational wealth to their heirs.
The most common reasons to start investing include:
Retirement
Income
Work from home
Start a business
Reach financial goals
Whatever your reason for starting your investments, make sure to keep your big goal in mind as you start your portfolio (BONUS: you get to use important sounding words now that you are an investor).
Investment Strategies
Ask 100 people what their investing strategy is and you might get 100 different answers. When I think of how people might want to get a return on their money I come up with three buckets of money people should consider when they start investing.
Low Risk Investments
There are certain times when we need easy access to money that is not a part of our monthly budget. This could be an emergency, a known potential expenses (think tires, medical bills, etc.), or known upcoming expenses (think taxes, insurance premiums, etc.).
All of these things can run your budget into the ditch if you don't have some money saved for them, but we don't want that money sitting on the sideline gaining zero interest.  My family uses high yield savings accounts and sometimes money market accounts to grow and protect our emergency fund and other savings.
I know other people who are a little more aggressive with their investments, but the key to the best low risk investments is having access to the money.
Short Term Investments
Short term investments are money that we can afford to take some risk on but that we won't need for the next five years or less.  This means we don't want to go stock market with these investments because we don't have enough time to recover and thrives should a down turn happen.
That being said, when you look at some of the best short term investments, you can definitely get a better return on your money that with full out low risk options.  The primary point here is that you don't need to have access to this money all the time.
Long-Term Investments
Long term investments are places where we invest money that we will not need access to for more than five years and frequently for much longer.  For most people this is going to be money the invest for retirement or into business ventures.
Since long term is the opposite of short term and low risk, it stands to reason that the investments are also the opposite in terms of risk. The advantage of long term investing is you have time on your side should down turn in the economy happen.
This means that you can take full advantage of the
Where to Invest Your Money
If you know what you are investing your money for then the next step is to determine where to invest your money.
Stocks
These days, when most people here the word "invest" they immediately think of the stock market. Not only do we constantly hear how the stock market is doing, it has been beaten into our collective psyche that it is how we need to invest for the long haul.
The problem is, "How do you invest in stocks?" There are several ways, but to get started you will need a brokerage account. The top online brokerages allow you to do your research on stocks and other investment options and make purchases at low prices.
Bonds
Bonds are the second major form of investing that most people have heard of. If you are a Gen Xer or older your parents or grandparents may have invested in bonds from the federal government for you as a gift.
Bonds are considered to be much safer investments than stocks, but they have much lower interest rates. They are a great option for people who are nearing their retirement years and need to lock in their gains.
Mutual Funds
One of my favorite ways to invest is in mutual funds. In fact, my first investments were all into mutual funds.
The way a mutual fund works is that a fund manager takes money from many small investors and invests in a diversified portfolio. This way you only have to look at how the mutual fund has performed over time to decide if this is where you want to put your money.
Mutual funds can also follow a group of stocks. This could be a stock index, a segment of the market like health care, or even follow socially responsible investments or a faith-based investing strategy.
ETFs
ETF stands for Exchange Traded Fund. They work similar to a mutual fund in that they pool money and a fund manager invest those pooled funds for you.
Many people use ETFs to invest in an index of stocks like investing in the S&P 500.
How they differ is that you invest in an ETF through an exchange, like the stock market for example. So you can buy them like a stock, but get the benefits of a fund.
Robo-Advisors
Relatively new to the investing world are robo-advisors. Instead of having a human to talk to, you fill out a short questionnaire, and based on your responses, the computers do all the investing for you.
I set up my wife's Roth IRA in a robo-advisor and the ease of use and information that we are getting is really amazing.  One of the top robo-advisors is Betterment, but new and well designed robo-advisors are starting up all the time.
Peer to Peer Lending
I started investing as a P2P lender almost two years ago and I am hooked. This is not a huge portion of my portfolio, but I feel it is a relatively safe way to diversify into something besides stocks.
Currently 3% of my total portfolio, which is mostly retirement savings, is invested with LendingClub. I have averaged over 8% year over year and that is with losing several loans over that time.
As with any investment that can get decent returns, P2P lending has some risk, however, being diversified in your investments is the key to limiting all risk.
Real Estate
For many investors real estate is the holy grail of investing. There is something about owning a piece of property that feels good.
Maybe its the fact that you can see your investment or that real estate has a long history of financial gains.
Others see a downside to real estate in that it needs to be maintained and there is always a bit of the unknown that could cost you more money than you make. That why before jumping we all need to learn how to invest in real estate and not fail at it.
Options
For most people, options are some of the most misunderstood investments available. The short of it is that with options you are buying the ability to purchase or sell a stock or equity at a guaranteed price.
The way you trade options is better explained in an example.  Let's say you purchase an option to buy 100 shares of stock at $10 per share.
Before you buy, the stock goes up to $15 a share.  You can then exercise that option, buy the stock at $10 a share and immediately sell it for a 50% profit.
That is a very simple explanation, but after you have spent more time learning how to invest in options it gets much clearer and can be a powerful investment opportunity.
Commoditites
Commodities are anything that comes naturally from the earth. This means you can invest in gold, oil, oranges, uranium, etc.
The way commodities are traded is either through a futures contract or as a hard good. With a futures contract, maybe a cattle farmer wants to pre-sell his wheat crop so he is sure what price he will get and not have to worry about a down turn in the market.
For hard goods, you can purchase something like gold coins that you purchase and store in a safe to hedge against inflation. BTW you cannot buy and store uranium. Not only will you irradiate your house it is against the law.
Once someone gets a full understanding of what commodities are and how to trade them, they can be a good alternative investment.
Small Business
Owning your own business can be one of the most exciting and rewarding ways to invest your time and money.
This could be as simple as starting a side hustle or as complicated as dreaming up an idea and bringing it to market.  The same goes for ride-share driving or doing off hours contract work in the industry where you are employed.
All of this falls under the umbrella of small business ownership.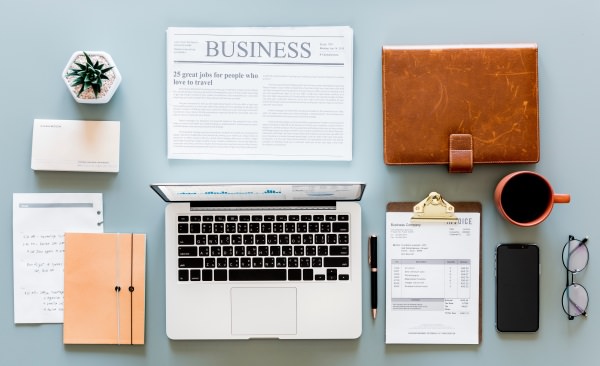 Retirement Accounts
In my opinion anyone that is not currently in retirement should be saving for retirement.  I believe in this so firmly that as soon as my oldest child gets his first real job I will be signing him up for a Roth IRA.
The most common retirement accounts that people utilize are:
Unlike the above investments, retirement accounts are not themselves an investment. They are only a tool to avoid taxes while you are saving for retirement.
Investing Specific Amounts of Money
One of my favorite exercises is thinking about how I would invest specific amounts of money and putting together a scenario of how I would take a lump sum (big or small) and make it grow.
For that reason I have put together a series of how to invest posts that detail exactly how I would do that investing. My current posts on the subject include how to invest:
With any of these scenarios there are different considerations and, after going through available investments, I give you how my family would take on investing that amount.
Get Started Investing
No matter ho much or where you decide to start investing, the most important thing you can do is get started now.
If you only have 100 dollars to invest, then get started with some of the really simple and low cost investments we mention in our guide, until you can afford to go for more profitable investments.
If you have been thinking of investing your time to start a small business for long term wealth, or doing a side hustle, to generate income now so you can invest more faster.
No matter what your goals or your methods, the time is now to get started investing.