I am not a big fan of debt, but taking out a loan is sometimes a necessary part of advancing yourself financially.
The question is, "What types of loans are there and when do they make sense?"problem is that the word "types" can be taken two different ways.
The first is the type of loan based on what the loan is for, and the second by the terms of the contract.
We will explore both ways of looking at loans and help you find the right type of loan for your needs.
Types of Loans – By Loan Purpose
No matter what type of loan you need we definitely have it covered in this list.
Mortgages
Also referred to as home loans, mortgages are a necessity for most people to purchase a house. There are a bunch of different options for structuring your mortgage which I cover in my article on types of mortgages.
For most people a mortgage is a good investment, as long as you plan to have your loan paid in full by the time you retire and work with a top mortgage lender. This frees up your retirement money to only pay for living expenses, fun stuff, and of course taxes.
Home Equity Loans
There are two ways to tap into the equity in your home. The first is a straight up loan for a specific amount of money. These are called home equity loans.
The second is a line of credit that is tied to your home equity called a home equity line of credit (HELOC). These work like a credit card where the credit is always available and you can dip into it when you need it.
Both of these options are a good idea if you are doing home upgrades with the intention of selling the house. That way when you sell the equity in the home pays off the loan.
Student Loans
Student loans are a major part of going to school these days and more and more people are relying on them to get through college.
The key to student loans is getting a degree that will actually pay them off.  If your degree leads to a job that makes $35,000 a year, but results in $100,000 in debt, you aren't doing it right and should avoid student loans for that bad of an investment.
Loans for Veterans
Veterans have access to a number of loans through the Department of Veteran's affairs. While VA mortgage lenders are the most common, all VA Loans the VA acts as a co-signer and vouches for the person taking out the loan.
This helps veterans to qualify for loans more easily and for larger amounts than their credit may otherwise allow them.
Debt Consolidation Loans
Having multiple debts with multiple payments can make your finances much more complicated.
Debt consolidation loans can simplify your finances and roll higher interest debts, like credit cards, into a single payment each month.
Small Business Loans
Taking a small business from start up to thriving company takes capital. That is why many small business owners take out loans to help them get off the ground or keep things running when they hit an inevitable bump in the road.
The Small Buisness Administration is typically the best source of these loans and they offer a wide range of options.
Auto Loans
Cars are getting more and more expensive and the availability of auto loans makes it possible for people to afford nicer cars.
The key with any car is to drive it until it falls apart around you. Here is my 2002 Hyundai Santa Fe that I drove for 14 years until it hit 295,000 miles and started doing some crazy things with the engine. She still holds a special place in my heart.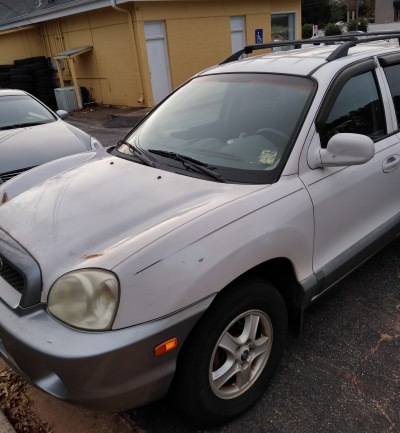 And yes, that is rust on the hood.
With any auto loan you have to read the fine print or you could end up with some really bad terms or in a desperate need to restart by refinancing a car loan.
Personal Loans
Personal loans are technically a broad category that can include anything not for business purposes. That being said, most people view personal loans as being for whatever the individual wants to use the money for.
These types of personal loans there is rarely collateral involved and are provided solely on the credit history of the person taking out the loan.
Credit Cards
Most people do not think of credit cards as loans, but they are a form of revolving loan and are the most widely used form of credit.
There are tons of different types of credit cards and there are varieties for people of all level of credit scores
Cash Advances
Cash advances can be granted through an employer, but most are regarded as a feature of their credit cards where the person receives cash directly instead of purchases being made directy with the card.
Retirement and Life Insurance Loans
Having a retirement account or whole life insurance policy may allow you to borrow against the balance. The benefit of these types of loans is that you are paying the interest back to yourself.
The problem is there can be sever tax consequences if you do not pay the loan on time.
Payday Loans
Payday loans have one of the worst reputations of any loan out there. The reason is they are typically SUPER high interest rates and they prey on people who are financially desperate.
There is rarely a reason to ever consider a payday loan when there are so many other options available.
Pawnshop Loans
Pawn shop loans are some of the oldest types of loans in the history of civilization. They work by you placing an item that has value with the pawn store.
The store will give you an amount of money they feel like they can more than recover by selling that item. You pay back the loan with interest within a set number of days.
If you do not pay the loan on time the pawn shop puts your item up for sale.
Types of Contracts for Loans
When you get into the technical details of lending, there are many different ways to structure a loan.
Open-Ended
Open-ended or revolving loans are loans that can be used over and over again to make purchases and then paid back either at the end of the month or over a period of time with monthly payments. Most times you are going to hear these referred to as lines of credit.
The most common examples are:
HELOCs
Credit cards
Home equity loans
Closed-Ended
Closed-ended types of credit are used to pay for specific purchases.  They are also usually much larger than their open-ended cousins.
The payments are typically paid monthly with interest until full payment of the principal.
The most common types of closed-ended credit are loans for:
Secured
Secured loans are backed by some sort of real property most often referred to as collateral. This means if you do not pay the loan, the item you purchased can be seized and sold to recoup some of the money that was lent.
Because there is a real asset backing the loan, the interest rates on these loans are relatively low.
Unsecured
Most personal loans are unsecured loans. This means there is no collateral back up the loans so the interest rates are much higher than with a secured loan.
Fixed-Rate Loans
Fixed-rate loans are as unexciting as they sound. These are loans that once you take them out the interest rates never change.
Most loans you look at will be fixed rate.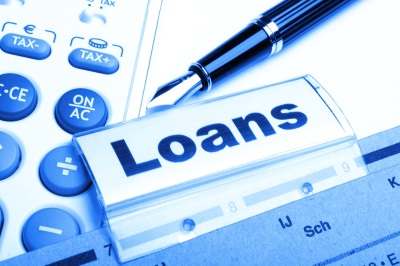 Variable Interest Loans
Instead of locking in a single rate and paying that rate over the life of the loan, variable interest rate loans will change after specified amounts of time.
The most likely place you are to see a variable interest rate is with any line of credit type loan.
Co-sign Loans
When I took out the auto loan on my 2002 Hyundai Santa Fe my soon to be wife and I didn't have enough or good enough credit to get approved for the loan.
Since I was about to get married and had changed my poor financial habits, my dad agreed to co-sign for me to get the loan on the car.
So a co-sign loan is simply one where a person puts there name and credit on the line to vouch for someone else.  The co-signor is just as responsible for making sure the loan is paid off as the original person taking out the loan.
Bottom Line
Loans are a tool that can be used to advance your financial independence or a crutch that can set you back big time.
Be very careful whenever considering new debt and make sure that you are taking out a loan or using credit for the right reasons. Don't put off dealing with the temporary pain by digging a deeper debt hole that you will have to deal with later.