A poor credit score can affect your chances of securing loans and can even raise the cost of monthly bills like insurance.
If you currently have poor credit, a credit repair company like Lexington Law can help fix your credit standing by disputing incorrect information in your credit report. They ensure that every step taken towards improving your credit score is via legal avenues in place for this very purpose.
How does Lexington Law Work?
Lexington Law can helps you initiate legal measures to remove faulty items from your credit report using the legal recourse available to consumers. This guidance allows you to scrub your credit report and get you to the lowest number of negative items possible.
On top of that the attorneys Lexington Law provides help you fully understand exactly how the credit protection laws work.
Finally, as you keep the service, you are provided with monthly credit report analysis to show exactly how they are doing. This report details the five areas that affect your credit score and how you can make changes in your financial habits to improve each of those areas.
This means that not only are you getting credit repair, you are also getting the training you need to take your credit score to levels that make you more appealing to lenders.
During this whole process you have easy access to paralegals to explain any questions you may have.
What Kinds of Credit Problems Can Lexington Law Help With?
One of the main reasons for poor credit scores is piling up of incorrect information in your credit report. These paint an false picture of your financial behavior.
Late payments
Faulty charge off declaration by a credit card company
Your account being marked collection by a collection agency.
Paid tax liens being marked unpaid and not withdrawn by the credit bureau
Mistakes in your bankruptcy filing
Plans and Pricing
Lexington Law offers three plans.
Concord Standard: This is the basic plan. The company will analyze your credit report, identify the problem items and then help you in getting them removed from your report by credit bureau challenges and creditor interventions. Monthly Cost- $89.95
Concord Premier: Lexington Law says this is their most popular plan. It offers the same services as Concord Standard. Plus, you also get access to three additional services – InquiryAssist, Score Analysis, and ReportWatch.
These will help take legal actions against creditors for any damage to your credit, receive a monthly analysis of your credit report, and learn more about how to further improve your credit score respectively. You will also receive daily credit monitoring alerts from the credit bureau TransUnion. Monthly Cost – $109.95
PremierPlus: It offers all the services available under Concord Premier. Also, it will help you send cease and desist letters to abusive debt collectors when necessary. You will be able to track your FICO Score, which is used by the majority of lenders in the United States. Plus, you will have protection against identity theft and personal finance manager. Monthly Cost – $129.95
Set up an account with Lexington Law>>
Note that irrespective of which plan you opt for you will be charged an initial one-time work fee about 5 to 15 days after you sign up. And the monthly charges will begin 30 days after the date you pay this initial work fee.
Company History
Lexington Law has been around for over 26 years. Headquartered in Salt Lake City, Utah, with offices in Alabama, New Mexico, California, Delaware, Kansas, Louisiana, Maine, Maryland, Michigan, Mississippi, Nevada, New York, Ohio, Pennsylvania, West Virginia, South Carolina, and Virginia.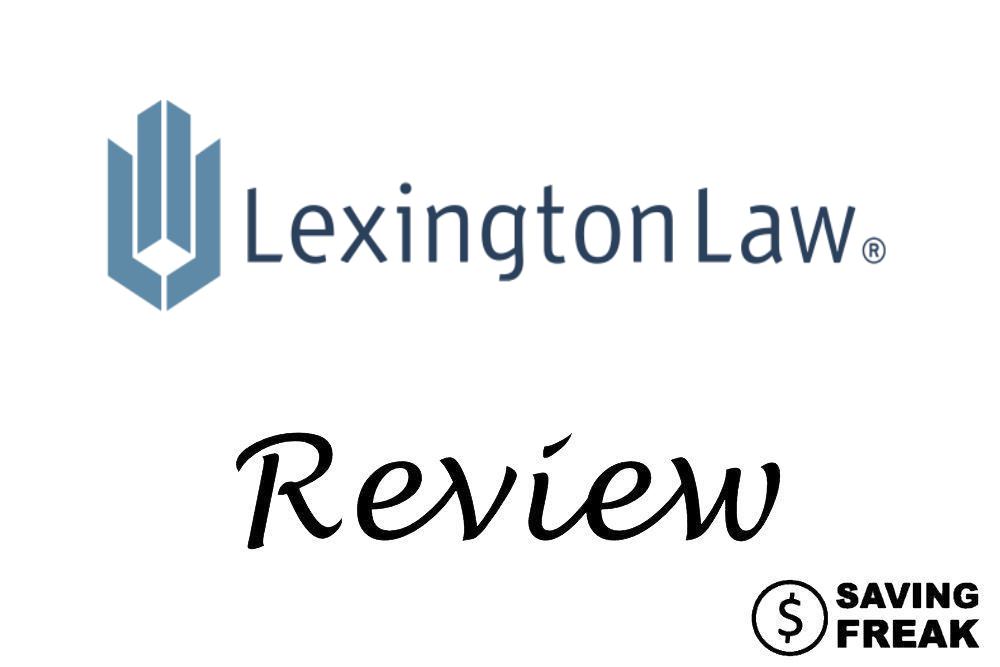 Lexington Law Alternatives
There are more and more companies proclaiming to help people with their credit. The problem is sorting out which companies are legit.
These four companies are the main competitors to Lexington Law:
How Does Credit Repair Work?
Credit repair is not about bombarding credit bureaus with disputes. More often than not these types of disputes do not pass the muster.
You have legal rights in regards to challenging an erroneous report with your creditors. There are consumer protection laws in place to help you do that. There are four primary consumer protection laws.
To begin with, Lexington Law will aid you in understanding your legal entitlements, then back it up with the appropriate consumer protection statutes.
Step 1: Lexington Law will evaluate your credit reports from three major credit bureaus (TransUnion, Experian, and Equifax). Once the questionable items in your report have been identified, the company will seek further information regarding each of them. Here you need to be completely transparent with them and provide them with the necessary details because based on it they will frame their next set of actions.
Step 2: The attorney(s) in charge of your case will further study your credit report and the possible disputes in it, following which they will get in touch with the creditors and the credit bureaus. Depending on the level of urgency determined by them for each item, separate strategies will be drawn out.
Step 3: If you sign up for Lexington Law's Concord Premier program, then you will receive a customized monthly report for steadily improving your credit score. You will also be able to stay in touch with paralegals assigned to your case either over the phone, via email or a web-based chat interface. They will coach you about the best practices to maintain and further enhance your credit scores.
Step 4: Once the creditors and credit bureaus revert, Lexington Law will aid you in identifying the appropriate consumer protection statutes that you need to utilize to fight your case. You will also be able to track the progress of your case via either the Lexington Law app or on the website.
Pros
Only uses legal methods.
Offers comprehensive credit repair services.
Operates transparently.
Cons
Credit repair is tricky business so make sure you read the terms carefully before signing up.
Slightly expensive.
With a little research, you can do the basics yourself.
Lexington Law Review Bottom Line
Lexington law is consistently ranked as one of the top three credit repair services in the United States.
The deterioration of your credit score didn't happen overnight. Maybe you had moved out of the country for a period or went through a stretch of financial difficulty, which led to you not being able to pay certain bills on time.
No matter what the recent for your current credit woes, Lexington Law can help get your report in the absolute best shape so you can begin the process of seeing your score rise in the coming months.