Free Paypal money sounds fantastic!
While nothing is truly free, there are many ways to earn money into your Papal account that require little to almost no effort.
Most of these legitimate opportunities can be done from almost anywhere using your phone.
Easy Ways to Earn Free Paypal Money
Swagbucks
Swagbucks has been a favorite site of mine for more than a decade.
They got their start paying people for using them as their search engine. Today you can earn money by accruing points (SBs on their site) for shopping, watching videos, taking surveys, playing video games, and several more options.
The points can be cashed in for money into your Paypal account or gift cards.
Swagbucks Tips:
Earn bonuses for hitting goals throughout the month to get an additional 300 SB each month.
Add videos to your favorites list, so you get more of them. They are usually only 10 seconds and will help you hit your goals.
Let videos autoplay while you are doing other things. This can earn you an extra 100 SB. Check for "Daily Watch" on your Swagbucks to-do list.
Each month you can redeem your SBs for a $25 in Paypal cash. This is an excellent way to cash out because they give you a slight discount with Paypal. You can cash out for less with the gift card option.
Make sure to sign up before your birthday when you get a gift of 55 SB.
Each friend you refer gets you 300 SB.
Survey Junkie
SurveyJunkie allows you to get paid for taking surveys.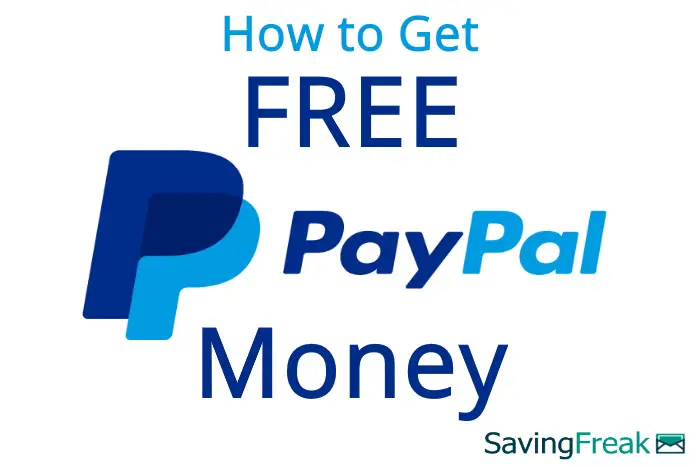 When we did a ranking of the top survey sites, SurveyJunkie was one of the best. Not only do they have plenty of surveys to take, but they have also been consistent at paying users for more than a decade.
SurveyJunkie Tips
Fill out the profile questions completely and accurately. They will help you get more surveys for which you will qualify.
Surveys that are marked with a green diamond are ones you will most likely qualify for, so hit those first.
You can cash out at 5,000 points or $5 via Paypal, bank deposit, or gift card. This makes Survey Junkie one of the lowest offers for cashing out.
Most of the time, your payment comes within a few hours.
Ibotta
Ibotta is one of the easiest ways to earn some extra Paypal money. They are a coupon app where all you have to do is select coupons on the app for items you are going to buy.
The easiest way to earn is to have your store loyalty cards loaded on the app. Ibotta will receive the purchase automatically. If the store does not have a loyalty card or you do not load it, you can always take a picture of the receipt to get credit.
Ibotta Tips
Always check the app before you shop. Sometimes they have a generic item (like milk) instead of a brand name.
By Linking your Facebook account, you can work with your friends to earn teamwork bonuses by completing a specific number or cash value of offers.
You need a minimum of $20 to cash out to Paypal. Some gift card offers require $25.
Ibotta has been great about sending out money to Paypal within 48 hours.
TopCashBack
TopCashBack is all about getting you rebates when you shop online.
What makes them unique is that 100% of the money they take in for your shopping is distributed to their users. They get paid for hitting certain bonuses with the various advertisers.
You will find most online retailers are covered, and you can get cashback anywhere from 1% to 25% with TopCashBack.com.
TopCashBack Tips
TCB offers a browser extension, so you always know if the site you are shopping on has a rebate.
Pay attention to their emails because they will have bonuses for stores throughout the month.
Payments are made to your Paypal account or by check
Payouts are made monthly to any account that reaches $5.01. Any less than that, and it carries over to next month.
MyPoints
MyPoints was my very first get paid to program. When I signed up, they paid you for reading emails and viewing ads.
Today they are one of the largest GPT programs with multiple ways to earn. Since they have been in existence since the mid-1990s, you can be sure you will get paid.
MyPoints Tips
The "Easy Points" tab will clue you in on some of the easiest ways to make money that day. Even if you don't qualify, they give you a bonus.
When you refer a friend, you get 25 points.
Payments are made through Paypal, gift cards, or travel miles with your favorite program.
You can cash out each month with only $3 earned.
Paribus
Paribus is one of the most hands-off ways to get money back into your Paypal account.
They will scan your recent purchases and see if an item has gone on sale or the price has dropped. If it does, they contact the retailer for you to make sure you get your price match.
Paribus Tips
Giving Paribus access to your email allows it to find purchases you have already made and find your cash.
How you get paid depends on the method you paid for your purchase. If you paid with Paypal, it will go back to your account. If you used a credit card, then it goes back to your card.
No minimum withdrawal. This is an instant price match.
It can take up to seven business days to get your Paypal money back.
Branded Surveys
Branded Surveys is a paid survey site that was birthed out of a much older company called Mintvine.
They have a long history of working with large market research companies, which means they have a wide variety of surveys available, and almost any will qualify for a percentage of the available surveys.
Branded Surveys Tips
Branded Surveys has more high-value surveys than most other services.
Payment can be made through Paypal, gift card, or their proprietary Branded Pay.
There are a ton of gift cards to choose from in their payment section.
Dosh Rewards
Dosh Rewards gets you up to 10% cashback at participating retailers and restaurants when you link your credit or debit card to your Dosh account.
They do this by monitoring your purchases on your card for their partners. The money is automatically deposited into your "Dosh Wallet".
Dosh Rewards Tips
This is a great app to use with a rewards credit card so you can get cashback twice in one transaction.
While most transactions take just a couple of days to show up, it can take up to 30 days for the money to hit your wallet.
Payment can be made to your Paypal or directly to your bank.
Dosh requires you have at least $25 in your Dosh Wallet to withdraw.
Decluttr
Decluttr is great if you have a lot of things lying around that you no longer use. If I were looking at how to get free Paypal money instantly, this would be the site.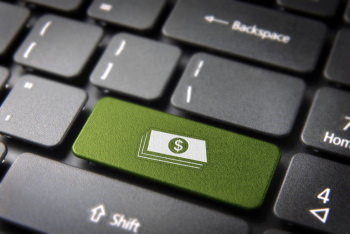 Decluttr will accept:
CDs and DVDs
Phones
Tablets
Books
Video Games
Even Legos
Delcuttr Tips
Decluttr pays you for whatever qualifies. This can all be done through the site.
There is no minimum cash out.
If you learn what pays out well, you can check sites like Craigslist to see if someone is selling an item for less than what Decluttr offers.
LifePoints
LifePoints was started to merge the two survey sites MySurvey and Global Test Market.
The merger of these two sites created one of the largest base of users for any marketing company. More users allows them to work with more companies to do market research.
LifePoints Tips
LifePoints has an extremely user-friendly app.
Active users will get more top-paying surveys.
Receive payment from Paypal, check, or gift cards.
Sweatcoin
Sweatcoin allows you to get paid for exercising. Yes exercising.
You earn Sweatcoins for taking steps while the app is active. For every 1,000 steps you take with the Sweatcoin app, you get 0.95 Sweatcoins.
Sweatcoin Tips
There are bonus levels that are available once per user. For example, each user can cash in 20,000 Sweatcoins for $1,000 in Paypal cash one time.
Paypal is not always a cash-out option. You may have to store up your Sweatcoins until it becomes available
There is no minimum to cash out, but that is because there is a ridiculous number of cash out options that rotate in and out.
Rewards are paid out instantly.
Grindabuck
Grindabuck.com is a GPT program that has more than 15 ways to earn money to your Paypal account.
What makes this particular GPT program stick out is that you can get paid for trying new products. Along with this, they have many of the same ways to earn as Swagbucks.
Grindabuck Tips
Get small bonuses for daily use.
By using Grindabuck regularly, you can increase the level of your membership. Higher levels get better rewards and perks.
Payments can be made to your Paypal balance, gift cards, or a Cryptocurrency wallet.
The minimum to withdraw is $1 to $10, depending on your membership level.
Refer Friends
You will notice that many of the programs above have the option to refer friends and for you to receive a bonus.
The truth is that any time you see a rewards program, there is usually a way to refer friends and get rewards for it. The problem is that most of these referral bonuses are only a one time shot in the arm.
You can do much better when you find a referral program that pays you every time a person uses the service. My two favorite are:
Get Upside
GetUpside is an app that pays you cash back when you fill up your gas tank at participating stations. You are paid up to $0.25 per gallon.
Even better is that GetUpside will give you one cent per gallon on every fill-up for every person you refer and half a cent per gallon for every person your referrals refer.
Mr. Rebates
Mr. Rebates is a cashback rebate site that competes directly with TopCashBack. The site is pretty competitive on its rates of rebates, but it stands out for its referral program.
With MrRebates.com, you receive 20% of all the cashback your referrals earn as long as they use the service.
Sell Things Online
There are a ton of ways to sell things online and get paid via Paypal. This isn't a free way to make some Paypal money, but if you already have things to sell, then turning that stuff into cash is a great way to earn.
My two favorite sites for selling right now are:
Poshmark – A great platform for selling clothing and accessories. Poshmark is well known for offering slightly higher-end items. You can get a free $10 toward your first Poshmark purchase when you sign up with the code "SAVINGFREAK".
Mercari – You can sell anything on Mercari. They allow even "well used" items to be sold through their platform.
Freelance on Fiverr
Fiverr allows you to offer your skills or even silly talents to others for $5 or more. The platform works easily with Paypal payments and has even led some people to a new career once they became established.
Fiverr Tips
Make sure you are offering all your skills. If it is something you can do for people, you can probably find it on Fiverr.
Offer upgrades to a basic service to get more money for not much more time.
There is a 14-day waiting period once you complete a project to make sure the customer is happy.
There is no minimum to withdraw.
Payments can be to your Paypal account, deposit into your bank, or a Fiverr card.
User Testing
UserTesting.com pays you to provide feedback on apps and websites that developers are working on.
The company is known to work with major companies like Adobe and Walmart.
Your typical session will last about 20 minutes, and then you provide your feedback using video or audio recording. Once complete, they will pay you $10.
The payment comes to your Paypal account within seven business days.
FAQs on Earning Paypal Money
How Many Sites Pay You With Paypal?
Wow! That is a question I would love to be able to answer. There are hundreds of sites out there. The most important thing is to make sure you are using a legitimate service.
A quick way for legit ways to earn money into Paypal is to check for an about us page, a physical location of the business, and read ratings from the BBB and the app stores.
Is Paypal Money Legit?
If you are unfamiliar with Paypal, then it is just a way to process payments. So the money that goes into Paypal is just money in your pocket.
How Long Does it Take to Get Paid?
Each platform is going to have a different amount of time it takes to cash out your earnings. Selling platforms will usually be instant, but the others are probably going to be several business days after you make the request.
With GPT and survey sites, you can expect two to seven business days before you get paid.
What is the Best Option for Earning Paypal Money?
The answer is, "It depends." I know it feels like that is the answer whenever someone has to answer a question about what is the best of some activity.
With getting Paypal money, the way you
Final Thoughts on Free Paypal Cash
Like I said above, there is not anything free. You are going to trade off something to get that "free Paypal cash".
Even when you refer a friend and get paid indefinitely, you still have to give up your recommendation to that company.
I have tried out or attempted all of these methods and have worked this list down to about five options I use regularly. I encourage you to try a few and find the Paypal money earning programs that work for you.