In 2011 Ibotta took the couponing world by storm by coming out with an easy to use method of people using coupons without having to actually cut out coupons.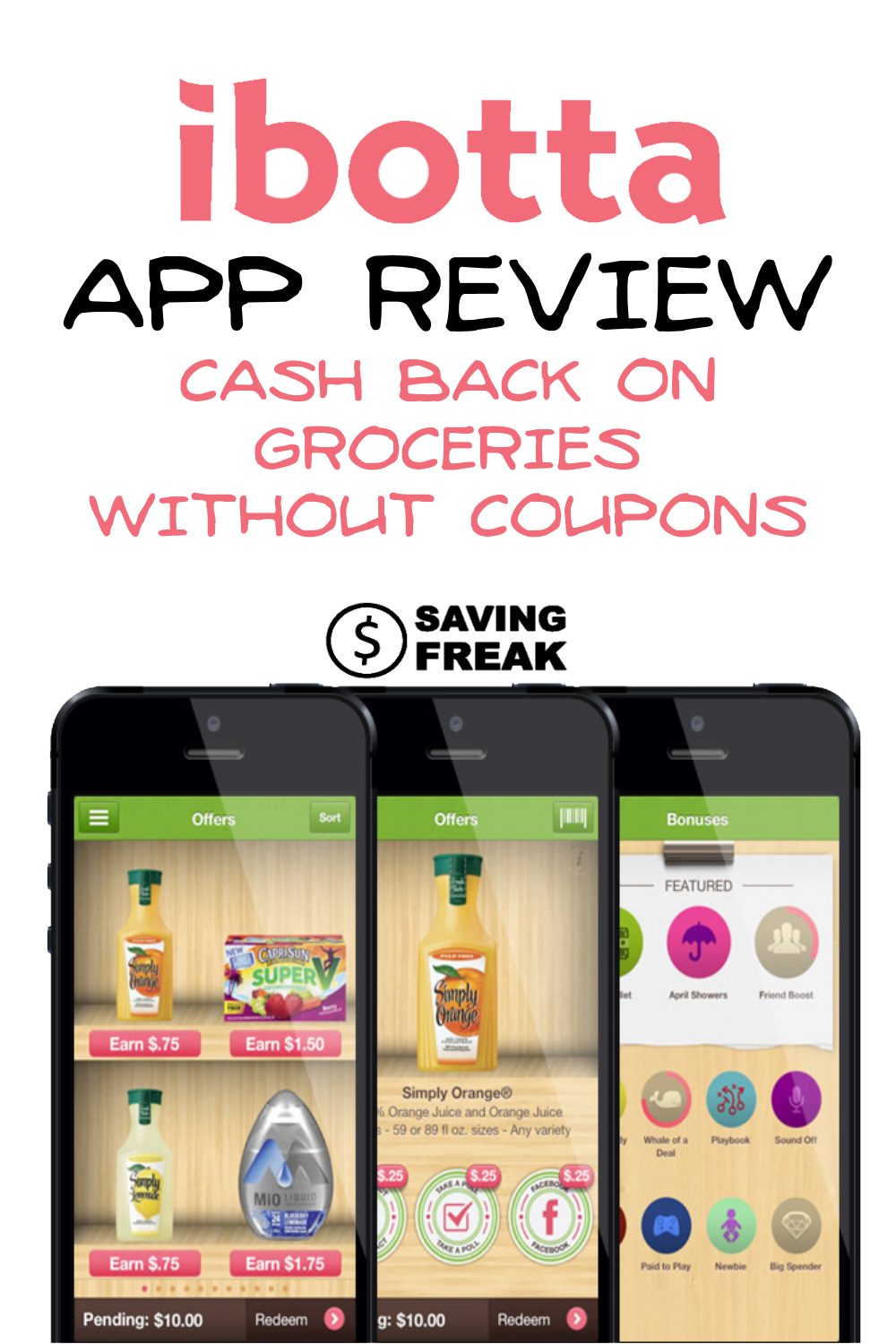 At the time I was deep into coupong, having two children in diapers and my wife deciding to be a stay at home mom while they were little.
Since this time other grocery rebate and coupon apps have come out, but Ibotta remains the most well known and one of the most popular.
If you are new to couponing or to digital coupons/rebates this Ibotta app review will help you understand why this app is so popular and how it can help you save money on groceries and other purchases.
What is Ibotta?
Ibotta is one of the most popular rewards programs that uses coupons and could save you hundreds of dollars every year.
The idea behind the website or smartphone app is simple, find the deals on the website/app, pick the ones you want, and then upload a picture of your receipt. After that, you'll earn cash back on the Ibotta deals.
Getting started with Ibotta is extremely simple, even for someone that isn't used to these cash back programs.
The first thing that you should know before I get into the nuts and bolts of the program, is that's it's free. Completely and 100% free. Either download the app or visit Ibotta.com and create a profile, which consists of simple steps like choosing a username and creating a password.
After you've created your profile (which should only take a couple of minutes), you can start looking through the different offers from a store around you.  When you find ones that fit your grocery list, click on those e-coupons, and then just go shopping.
After you bought those items, all you have to do is scan the barcode and then upload a picture of your receipt. Then sit back and enjoy your cash back on those expensive groceries that have been putting a strain on your budget. In fact, with Ibotta, you can earn up to $40 back on one grocery trip.
The deals could be anything off of $5 of Pampers, or $0.20 off any yogurt. All of the deals are going to look just like regular coupons that you're used to. You're going to find better deals for the brand name products. Depending on how wisely you use Ibotta, it could add up to a significant amount of cash back.
Ibotta Advantages
There are a lot of advantages to using Ibotta, one of those is all of the stores that participate in Ibotta and allow you to get cash back on your purchases.
Large Participation
The list of participating stores is impressive, and it's continuing to grow.
The list includes the major grocery stores like Publix, Walgreen, Walmart, Kroger, and many more. The chances are that there is a major store near you where you can use the Ibotta program.
Stackable
Another nice advantage for anyone that is trying to get their grocery budget as low as possible as that you can still combine other discounts on your purchases.
If you have other coupons or coupons that are on the product, you could end up getting some items for very cheap or even free. Always been on the lookout for maximizing your Ibotta rewards with other offers.
No Cutting
With Ibotta, you don't have to worry about forgetting the coupons at home. As long as you know what you're shopping for, you don't have to worry about giving the coupons at the checkout or about losing them in your wallet. As long as you get the receipt and purchase the items, you can get the coupon savings without the coupon hassle.
Syncing
Ibotta has made it even easier to earn cash back rewards through the program. The have the ability to synch your loyalty cards at your favorite grocery stores with your Ibotta account.
Several stores are on Ibotta's "Preferred Retailer Partners" and when you shop at one of these stores and use one of the Ibotta coupons, you won't have to worry about scanning the receipt after, just use your loyalty card and you'll get the savings automatically. This is a convenient perk that isn't offered by all of the other rewards programs out there.
Other Earning Opportunities
Ibotta has taken a page out of the get paid to websites and offers you other ways to make money besides shopping. After you download the app, you can also earn a small amount of reward money by answer a survey, by watching advertisements through the app, and other small tasks.
This is a great way to earn some pocket change that will add up, especially when you're waiting at the doctor's office or trying to kill time at your kid's soccer games (while watch them score a point in the wrong goal).
Referral Program
For every friend that signs up using your unique code, you'll earn an extra dollar. Sure, it may not sound like much, but just imagine if you had 10 or 15 friends sign up in a week, that's free money.
Not only will you get money, but your friend will get a $5 just for using your code, it's a win for both of you. You should also be on the lookout for special promotions ran by Ibotta, every once in a while they will raise the referral bonus to $5 for every friend that you get to sign up.

Ibotta Disadvantages
Not everything is perfect about Ibotta, one of the disadvantages is the way that you receive your cash back from all of those coupons that you used.
Ibotta allows you to cash out your rewards after you accumulate at least $5 in cash back, which won't take long at all. The problem is the options that you have to get that money, there are only two, Venmo and PayPal.
If you want to get any money back from the program, you'll have to create an account with one of the two money services. For most people, they already have a PayPal account, so it isn't a huge workaround, but for anyone that doesn't have one of these accounts, it's an additional step that isn't required with traditional coupons.
After you purchase items for one of the deals, you'll only have two days to scan your receipt to get the cash back from the deal.
As long as you stay on top of uploading your receipts, then you won't have any problems with the short deadline, but forgetting to fulfill the deal is basically like throwing several dollars out the window for each deal, especially if you bought a more expensive brand that you wouldn't have bought otherwise.
The other main disadvantage to the program is that you don't see your savings right away, unlike with paper coupons. If you're a person that likes to see the total go down as you scan the coupons, Ibotta isn't going to be for you.
Not only will you have to wait until your scan the receipt at home, accumulate enough money, and then wait for them to transfer the money into your account. While Ibotta is great about getting your money as quickly as possible, sometimes it will be immediately, but other times it's still going to be around 24-48 hours after you request a payout.
Something to be aware of is that a lot of the deals on Ibotta are going to be for a specific brand, and some of them will require a specific store. As a frugal shopper, you'll need to be aware of how much you'll ACTUALLY be paying after you get the cash back.
It's easy to get sucked into the app and work towards earning more money, but there are plenty of times when you could save more money just by buying a generic version at a different store. Just because you're getting cash back doesn't mean you need to use every deal on Ibotta.
Ibotta App Review: The Verdict
Ibotta is an excellent way to save some money without having to spend the time going through coupons. It's incredibly easy to use, even for someone that isn't savvy with smartphones.
Going through the different deals and selection the ones that you want isn't going to take you any more time than it would be to go through a sales paper.
If you want a quick and easy way to save a couple of bucks on your groceries, it's a great way to do that. I highly suggest that you start using one of the cash back rewards programs, either Ibotta or one of the others similar to the program.