Peer to Peer Lending made a big storm more than a decade ago.
Bringing a new marketplace for both borrowers an investors to meet and improve each others lives.
LendingClub is in the forefront of the P2P lending industry and this review of LendingClub details why they are the largest of the Peer to Peer platforms.
How Does LendingClub Work?
LendingClub makes it easy for borrowers to find loans and allows you, as an investor, to be the bank. This provides an exciting opportunity to make your money work for you in a non-traditional way.
Peer to peer investing is becoming more popular, and LendingClub is one of the original companies to make it possible. Their unique system allows you to capitalize on the advantages that have only previously been available to banks.
Both borrowers and investors must go through a proper screening system to make sure that they are in a healthy financial position before they are approved. As with any investment, it comes with a set of risks.
It's not entirely immune from default payments or inflation. They're also not completely protected from a recession, but not many investments are.
There is an app that's easy to use and makes sure you can track your loan. LendingClub also encrypts your information, ensuring the safety of your bank details and personal information.
LendingClub has become popular because it gives people the opportunity to raise finances more easily. Often, loans through LendingClub are approved quickly.
Some people use it as a way to pay for an unexpected expense that they could otherwise not afford, or to raise money to reinvest in their property or home repairs.
Start an account with LendingClub>>
Taking Out a Loan
Anyone looking for a loan can make a request, and once their application has been approved, it will be up to investors to provide funding. It can take anywhere from a couple of days to just two weeks to fulfill the full amount of the loan. There is also the option for partial funding if the borrower does not get the loan funded in its entirety.
LendingClub loans can be taken out over three or five years, and they are available as business loans or personal loans.
To be eligible for a loan, you need to meet the following criteria:
You must be 18 years or above
You must be a U.S citizen
You must have a decent credit score
Once your account has been approved, you can set up your loan request. Your identity is never displayed; instead, a screen name is.
You will have to verify your personal and financial information before LendingClub advises the type of loans that you qualify for. Once you request a loan, it will be up to investors to fund it.
LendingClub then gives you a credit grade that is based on the level of risk that you pose to lenders. The grades are listed from A to G. As you may have been able to tell from the investor section, it can take many different investors to fund a loan request fully.
You can borrow a total of $40,000 for personal loans and $300,000 for a business loan. Unfortunately, it is not possible to take out a business loan for businesses that have been operating for less than one year. Expect a typical APR of between 5.99% and 35.89%.
One of the significant differences between this and some conventional loans is that there is no penalty fee for paying the loan off early. The loans themselves can help you to build up good credit if you pay on time. Of course, the reverse is also applicable for missed payments.
Their website says that it's possible to take out a second loan, although there is another qualification process.
Check out loans from Lending Club>>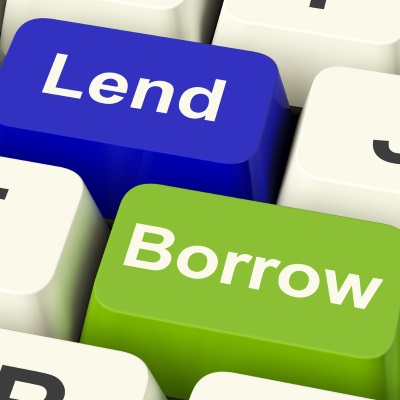 Investing
Before you can get started as an investor, you will need to have your account approved. Here are some of the criteria that you must meet to be accepted:
You must be 18 or over
Have a social security number
You must have a verified ID
You must reside in one of the approved states
You can purchase notes of up to 10% of your net worth which must be at least over $70,000 with your annual income also being over $70,000.
The initial deposit for investors is $1,000. After that, you can make investments from as little as $25.
An investor will purchase notes that relate to a loan, each one in increments of $25. For every payment the borrower makes, you receive a percentage of the payments. Your interest is included as part of their payment.
Once you have allocated your notes to the loans you wish to invest in, you start to create your portfolio. As it grows, so can your returns.
You can also use the returns to purchase new notes. Once you have enough in your account to do so, LendingClub will let you know.
When you invest with LendingClub, the returns may not be as high as other forms of investing, but you can get better returns from higher risk loans. However, the risk of defaulted payments is higher as well. You can set the risk a lot lower if you are risk averse; however, average returns will be between 4.85% and 6.39%.
A good strategy is to make sure that you are online when new loans are added. This way you get your pick of the best loans which often fill up fast. Being indecisive can mean you miss out, but don't rush into anything.
Start an investing account with LendingClub>>
Company History (Is LendingClub Legit?)
Founded in 2006, LendingClub was one of the first Peer to Peer lending companies. They helped to bring peer to peer lending to a broader market. Headquartered in San Francisco, they have won many local and national awards.
LendingClub has been featured in many national publications, including the likes of Forbes. They were an award winner for consumer products in the Economist Innovation Awards.
In 2013, Google paid $125 million for equity in the company, becoming just one of many notable investors. To give you a sense of where they are now, LendingClub has issued loans in excess of $42 billion, and with 2.5 million customers, they are growing significantly year after year.
LendingClub is considered to be one of the most experienced and trustworthy companies in the P2P Lending industry.
LendingClub Alternatives
Fundrise – One of the first REITs available to the general public, Fundrise is a great alternative investment for anyone. You can get started with Fundrise for as little as $500 and they do all the real estate investing for you.
M1 Finance – The least expensive brokerage on the internet, M1 Finance makes investing in the stock market easy. You can choose from more than 3600 ETFs, and 2400 individual stocks.
MoneyLion – Advertising themselves as a financial club, MoneyLion helps people get a hold of their finances. They also make low interest rates loans available to "Plus" members and are a good alternative to loans from LendingClub
Lending Club Review  Bottom Line
LendingClub has been a solid performer for both investors and borrowers.
Lending Club loans are relatively easy to get and can be funded in less than a week.  This makes it one of the easier places to get your loan approved without having to go through a payday lenders.
LendingClub Investing is simple to do and very quick to get going. The returns are better than what you will get with CDs and are easy to make safe with diversification.
Overall LendingClub is a top option for alternative investors and borrowers.