Criteria for buying life insurance can be varied. This is often because the reasons behind the purchase for this type of coverage can differ a great deal. For example, while a young couple may want to have this protection in order to ensure that their children can go on in case of the unthinkable, an older, wealthy business owner may use this AARP life insurance company review to purchase coverage in order to be able to pay his estate taxes, as well as to be sure that his children's and grandchildren's inheritances all equal out.
In addition to making sure that a person has enough life insurance protection, as well as the right type of coverage, it is also essential that this important financial vehicle is being purchased from a good, solid carrier. This is because in the future when the insurance is needed by the policy's beneficiary, you will want to know that the carrier will make good on its promise to pay out.
Going with a good, solid, and strong insurance company that has a reputation for paying out claims to its policyholders can be key. And, if an insurer has the endorsement of a major organization – all the better. This is the case with the AARP Life Insurance Program from New York Life Insurance Company.
New York Life Insurance Company provides group life insurance coverage that is exclusively for those who are members of AARP. This organization, formerly known as the American Association of Retired Persons, is a tremendously large membership entity in the United States that is open to persons that are age 50 and over.
As a part of their membership, AARP provides discounts on important insurance and financial products – including life insurance coverage. New York Life Insurance Company is the provider of this coverage.
New York Life Insurance Company has been in the business of providing insurance and financial products to its customers for more than 170 years. The company has grown and thrived throughout both good economic times and bad. New York Life Insurance Company is headquartered on Madison Avenue in New York City, NY.
In 2015, the company anticipated that it will pay out of total of $1.56 billion in dividends to eligible individual life insurance policyholders – which is a new record for the insurer – and a 12% increase over 2014. The company held more than $871 billion of life insurance in force in 2014. It also possesses more than $2 billion in surplus and asset valuation reserve. It is for these reasons that the company has been given extremely high ratings regarding its financial strength and stability, as well as its great reputation for paying out policyholder claims.
New York Life Insurance Company has consistently been one of the best life insurance companies for financial strength. They have earned the highest ratings that can be provided to any life insurer from the leading insurance company ratings agencies. These include the following (as of December 1, 2015):
A++ (Superior) from A.M. Best
AAA (Exceptionally Strong) from Fitch
AA+ (Very Strong) from Standard & Poor's
Aaa (Exceptional) from Moody's
At the present time, New York Life Insurance Company is not an accredited member of the Better Business Bureau (BBB), and it has a rating of B+ (on a scale of A+ to F). Over the past three years, 93 complaints were closed with the BBB, and of those, 33 have been closed within the past 12 months.
Types of Life Insurance Protection Available Through AARP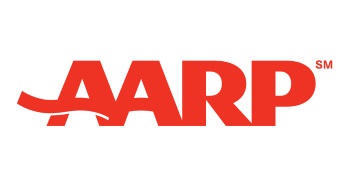 Those who are members of AARP are able to choose from several different life insurance policies, based upon their specific needs, as well as on their health condition at the time of application. These options include the following:
Level Benefit Term Life Insurance Coverage
One available option through AARP is a level benefit term life insurance policy that provides up to $100,000 in insurance protection. This affordable coverage will last for a set period. There is no medical exam or medical testing that is required as a part of the underwriting process. The applicant will only need to answer three specific health questions – and this can be done directly online, making the obtaining of coverage easy and convenient.
Those who are between the ages of 50 and 74 are eligible to apply. There is no waiting period – and the affordable rates for this coverage may increase over time. There may even be the opportunity to increase your face amount of coverage by calling the company directly.
Once an individual has been approved for this coverage, the insurance policy cannot be canceled by New York Life for any reason until its expiration date – including the insured's age or declining health – provided that the premium continues to be paid.
In addition, at any time, until the insurance ends at the insured's age 80, the coverage can be exchanged for a permanent life insurance policy – without the need to provide evidence of insurability via a medical exam. (The rates for the permanent insurance policy will, however, be based on the insured's age at that time).
There are additional advantages to owning this plan as well. For example, should the insured be diagnosed with a terminal illness and given a life expectancy of one year or less (in most states), then he or she will be allowed to access half of the death benefit amount to use for medical bills or other expenses. Also, the premium for this coverage may also be waived if the insured has been ordered to reside in a skilled nursing home facility and has done so for more than 180 consecutive days.
AARP members can obtain additional information about this product by either contacting AARP by phone, or by filling out an information request form online and then receiving additional details through the mail.
Permanent Life Insurance Coverage
Those who are AARP members can also choose to obtain permanent life insurance coverage. With this type of life insurance policy, an individual can have the benefit of both life insurance death benefit protection, as well as a cash value component. The growth on the cash that is in the cash value portion of the policy will not be taxed until it is withdrawn – which can allow it to compound exponentially over time.
With the AARP permanent life insurance policy, an individual can obtain between $5,000 and $50,000 in protection. This plan is available to applicants who are between the ages of 50 and 80, as well as to spouses of AARP members who are between the ages of 45 and 80.
As with the term life coverage, there are only three health questions to answer in order to apply for coverage, and there is no medical exam or testing as a part of the underwriting process. Most of those who apply for this plan are accepted – and, once approved, this plan can be kept throughout the remainder of your lifetime, regardless of how long you may live, as long as the premium is paid.
Guaranteed Acceptance Life Insurance Coverage
With the AARP guaranteed acceptance life insurance coverage, an individual can obtain up to $25,000 in permanent life insurance protection. With this policy, there are no health questions to answer at all and no medical exam. Because the policy is permanent, the insurance carrier may not cancel the policy – even if the insured's health begins to decline – provided that the premium is being paid.
Members of AARP who are between age 50 and 80, as well as the spouses of AARP members who are between the ages of 45 and 80, are all eligible to apply for this coverage. With the guaranteed acceptance, you cannot be turned down for coverage. In addition, once you have this plan, your monthly premium amount will also be guaranteed.
In addition, although the premium payments will end at the insured's age 95, coverage will continue – regardless of how long you may live. Also, should the insured be diagnosed with a terminal illness with a life expectancy of 12 months or less, the accelerated benefit feature will allow for the taking of up to half of the death benefit (in most states) for use while still living.
It is important to note that on this particular policy, the death benefit amount will be limited during the first two years of coverage. This is to help in protecting the insurer due to the higher risk life insurance policy. Therefore, death of the insured due to natural causes during the first two years of policy ownership will result in the beneficiary receiving 125 percent of the premiums that have been paid in. However, should death be accidental, the full amount of the death benefit will be paid.
Other AARP Endorsed Products Via New York Life Insurance Company
In addition to life insurance coverage, the AARP lifetime income program provides annuity options, too. This can help individuals in securing a guaranteed incoming cash flow in retirement.
Today, because people are living so much longer than ever before, one of the biggest concerns that is on the minds of retirees – as well as those who are approaching that time in their lives – is whether or not they will have enough income to last the remainder of their lives. This can be especially worrisome given the volatility of the stock market – as well as the overall economy – over the past few years.
By having an annuity included in one's overall portfolio, a guaranteed lifetime income can be assured – regardless of how long you live. The AARP Lifetime Income Program allows AARP members to lock in a monthly income stream for life, and to receive a fixed amount of payments – regardless of market conditions.
This program is available to members of AARP who are between the ages of 50 and 89. And, with its cash refund feature, if the AARP member passes away before his or her total payments have equaled the amount of the annuity purchase, then a named beneficiary will be paid the difference.
How and Where to Obtain the Best Life Insurance Quotes for Coverage on AARP Members
If you are an AARP member – or even if you are not – the best way to obtain life insurance quotes is to work with an agency or a company that has access to multiple insurance carriers. This is because you will want to be able to directly compare a number of different insurance policies, benefits, and premium quotes – and from there, you can then make the determination as to which one will be the best for you and your specific situation.
When you're looking for life insurance coverage, we can help. We work with many of the top life insurers in the marketplace today, and we can assist you in obtaining all of the pertinent details that you will need for making an informed buying decision. We can do so for you quickly, easily, and very conveniently – all from your home computer – and without having to meet in person with a life insurance agent. If you are ready to move forward with the process, use the form on the side of this page to get a set of quotes from multiple companies.
Should you find that you have any additional questions at all regarding AARP life insurance policies – or even if you just have a question about life insurance in general – our experts are here to walk you through your concerns. We can help you in determining the right type and amount of coverage that you may need, as well as which of the many life insurance carriers may be the right one for you. Please feel free to contact us directly by phone, toll-free, by dialing 888-229-7522.
We understand that the purchase of life insurance may seem somewhat confusing. While some people say that it isn't necessary for seniors to carry any coverage, the truth is that this type of protection can be essential at any age. So, if you're in the market for life insurance, you have many options available to you today. Contact us for assistance – we're here to help.