Buying your first property is an exciting time. It can also be quite a scary process, especially if you don't know how the whole procedure works.
To make things easier, we've decided to create this to answer questions about mortgages that you didn't know to ask.
How Does a Mortgage Work?
It's pretty simple – you find a property that you would like to buy and apply for a mortgage. Depending on how good your credit is and the valuation of the home, you could receive full financing from the bank.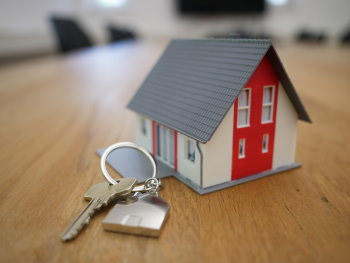 To get the best possible deal, though, it's better to have saved a down payment of at least 10% to 20%. This will help you to get a better rate because it means that there's some equity in the property from day one.
The financing company or bank will insist that you take out basic home owner's insurance. That way, if a fire or other event damages the property, you can claim to have the damage repaired. In some cases, an annual installment might be taken off the mortgage.
You'll probably also be required to take out a life insurance policy or to cede an existing policy.
The money is then paid over, and a firm of conveyancing attorneys conducts the transfer. This can take some time and is costly, but it is essential. You might be able to opt to include those fees in the mortgage as well.
The lender holds the title deed and will do so until the bond is repaid. Should you default on your payments, the property will be repossessed. Once all the payments have been made, you have two options:
You can either leave the mortgage in place, to be able to draw down on it later
You can have the bond canceled, and the title deeds will be returned to you
Qualifying for a Mortgage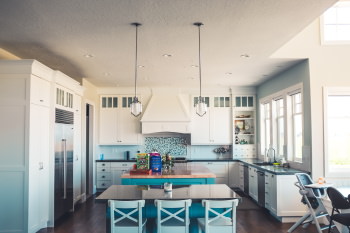 This is a big purchase you're making. Even though it's a fully secured loan, the bank has to weigh up its risks carefully before granting it. The financial crisis in 2008 was linked to banks sub-prime lending practices and showed exactly what could go wrong.
Lenders are now more careful and expect you to jump through many hoops. To qualify, you'll need to have everything in order.
A Good Credit Score
The lower your FICO score is, the worse the deal you'll be offered. You might not even qualify at all. We'd recommend working to improve your credit score while saving your down payment. It might mean putting off the purchase for a while.
You can improve your FICO score by:
Reducing your overall indebtedness and paying off debt
Paying your bills early or on time
Not using more than about 30% of your credit limit
Using a credit repair company to fix problems
Making sure that any adverse listings are removed
Being careful about where and how you apply for more debt. If you're applying for credit, the inquiry will temporarily lower your score
Proven Affordability
The next calculation will be that you can afford to repay the debt. Ideally, you shouldn't be paying more than 30% of your salary in total towards your debt. The main thing that lenders will consider, though, is whether or not you can afford to repay the money.
They're going to look at how much you earn now and also how you manage your bills. Late payment of bills or maxed out credit cards indicate that you're battling with the bills you're currently paying.
It will be taken into consideration that you will no longer be paying rent, but the bank would rather leave the risk to your landlord if it seems as though you cannot pay your current bills.
Things like bad checks, returned debit orders, garnished wages, and so on will all count against you.
Our best advice is to save as much as possible before applying. How much would you have to repay on a mortgage every month? Can you put that amount into a savings account every month now?
If you can't quite make it, how about the difference between the mortgage payment and the rent?
This strategy means that you can prove to the bank that you can afford the mortgage payment. But, perhaps as importantly, it also helps you to save towards your down payment.
The Valuation of the Property
The lender is also going to consider the value of the property. After all, this is the asset that is securing the debt. They have to be sure that it is worth at least the amount of the loan.
Pros
A well-managed mortgage can help you get started on the property ladder with very little of your own money. If you pay off the mortgage as fast as possible and then buy a second property, you've started building an asset base with very little money
Compared to many other loans, the rates are relatively low because it is a secured loan
Buying is a good idea if you're going to be able to view it as a long-term investment
Property is a reasonably safe investment as long as you do your research. Your home should appreciate in value over time
Once it's paid off, you have a real asset and a roof over your head
Cons
You're paying the debt off over twenty to thirty years. If you only pay the minimum monthly installment, you're paying at least two or three times the purchase price in interest.
It's more expensive to own your own home. If the plumbing fails at three in the morning, you're the one responsible for fixing it. There's no landlord that you can call.
There are many additional costs that you wouldn't think This includes property taxes, the potential for capital gains tax, maintenance, insurance, and so on.
This is a long-term investment. If you're an expert at flipping properties, you could make money, but the average person should look at staying in their homes for a minimum of five years to break even and ten years to profit. Transfer costs and sales tax add up and make selling more expensive
If the interest rates increase, you could find yourself in trouble.
What to Do Before Shopping for a Mortgage
Here's what to do before you start looking for a mortgage.
Start by Checking Your FICO Score
800+ is considered exceptional: Pat yourself on the back, you're in a prime negotiation position
740 to 799 is above average: You won't quite get the best rate, but you'll still get a pretty good one.
670 to 739 is average. This is the average score and the minimum if you want to get a reasonable deal on your mortgage. If possible, wait for a little and implement the methods we suggested above to push your score higher
580 to 669 is below average: You might qualify for a bond if you have a large down payment, but we'd recommend waiting. Approval won't be easy, and you'll get a bad rate
579 or less is poor: You're going to have to shelve your dreams of buying your own home for now. You're not getting such a large amount of credit
The good news when it comes to your FICO score is that you can start to see improvements in as little as six months. If you're sitting with a poor score, it's going to take a little work, but just paying your bills on time and paying down your debt is going to improve the score.
Save as Much as Possible
The more of a down payment you can save, the better the potential deal is. Put as much as possible into your savings every month but be smart about it. If you're sitting with $10,000 in credit card debt, it could be the smarter move to pay that off before applying.
The interest that you pay on the debt will never equal what you'll earn in the bank.
Do Your Research
Look into where you'd like to live. What have the home prices been like historically? Are there many homes for sale in the area? How long does it take to sell a home on average? Do your own research because a real estate agent may not always have your best deal in mind.
Make sure that you know what's what before you ask them for advice.
Final Thoughts on Mortgages
Taking on a mortgage is not something you should do on a whim. Defaulting on your mortgage means losing your home and potentially trashing your credit rating for the next thirty years. Mortgage defaults stay on the credit bureaus for much longer than other defaults.
Do yourself a favor, get into the habit of putting aside enough money for the mortgage before you start looking. That way, it will be effortless to pay your bond. Once you're sure that you can afford it, do your research to find the perfect home for your needs.