Two of the most popular software programs on the market are Personal Capital and Mint. Both of them are great tools for taking control of your money, but there are several differences between the two.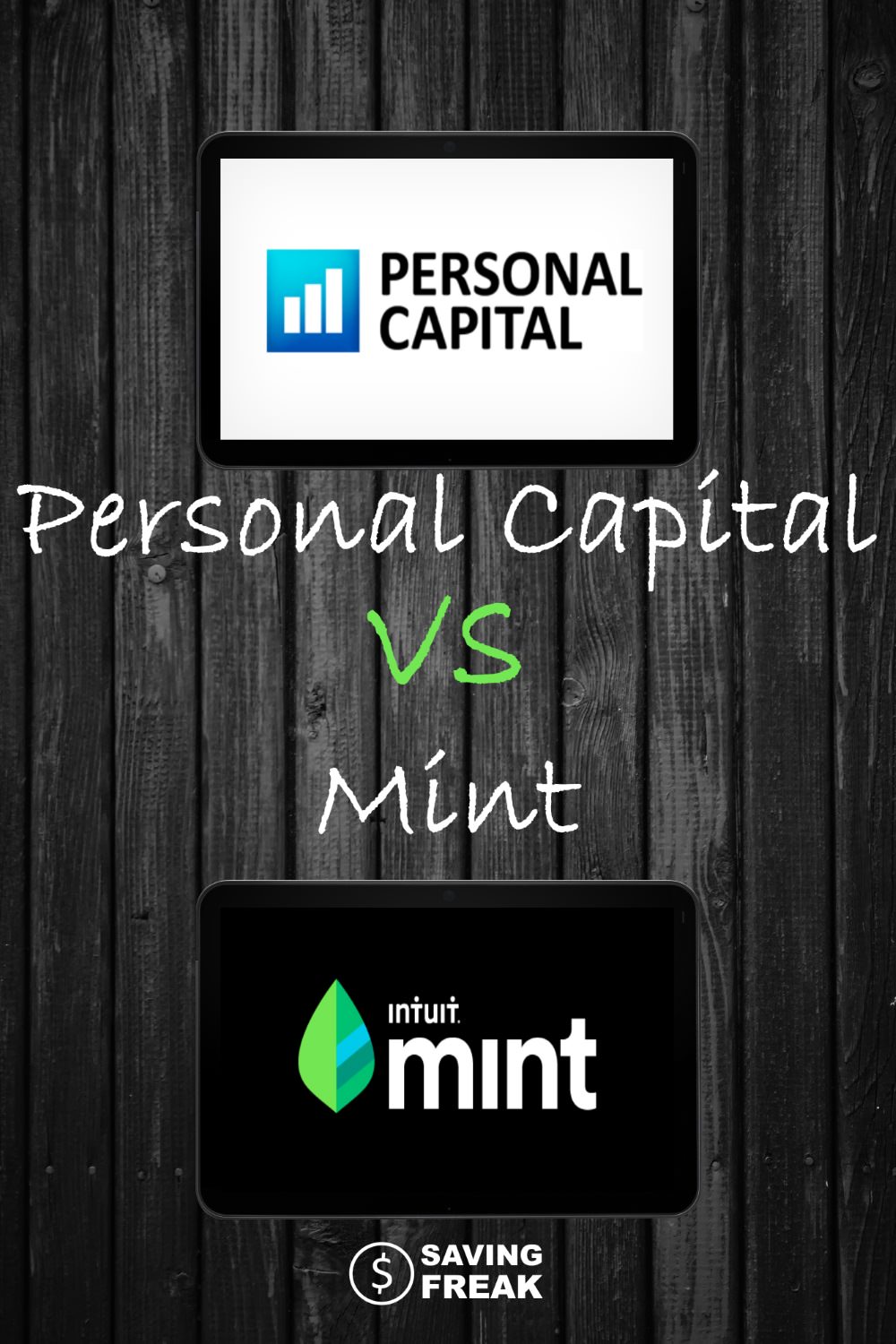 Before I talk about the differences, there are a few things that you should know about both of the tools. Each app has a few core similarities that make them extremely valuable.
The first is that both of them are free to use, but Personal Capital does offer some paid features that can be very enticing. Instead of having to pay for these apps, they use advertisements to make money, which means that you will have to deal with an ad from time to time, but none of them hinder the success.
The next thing is that both of them can be used on your computer, smartphone, or tablet. They both have free apps available that make it simple to view or finances or make changes even when you aren't at home. Because we all live busy lives, it's important to be able to manage your money, even on the go.
The other things that you should know are both of these tools are extremely useful. Both of them can be perfect for someone that wants to make the most of their finances.
Personal Capital: What You Need to Know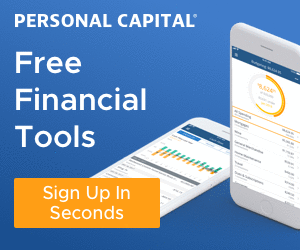 One of the great things about Personal Capital is that it lets you see all of your accounts on one screen. You can connect your Personal Capital with all of your checking accounts, saving accounts, investments accounts and more. Having all of this information in one place gives you a clearer idea on your money without having to go to several different sites. If nothing else, Personal Capital is worth it to save you time, but that's not all it does.
Because there is a paid version and a free version, it's important that you understand what is offered by both. With the free version, you'll get an analysis of your finances. Personal Capital will use an algorithm to assess different risks and opportunities that you can utilize based on your savings and investments.
With the free version, you'll also have access to their retirement analyzer, investment check-up, and their 401k analyzer. Not bad for a free tool, right?
These tools are great ways to set goals and track your progress towards them. You can use the retirement planner and adjust your goals as your life changes. Retirement is one of the most important financial goals, it shouldn't be left up to chance.
They also offer an "Investment Checkup" tool which can make suggestions to improve your allocation plan and match it up with your retirement and other goals. It's clear that Personal Capital is geared towards helping you make smart investments to reach your financial goals. This is one area that Personal Capital rises above the competition.
The paid version offers some additional features like their Wealth Management program. This add-on lets you take control of your investments, and you have the opportunity to have your investments handled by Personal Capital professionals.
At this point, you're probably asking, "how much does the paid version cost?" well that depends. The fees for their program are based on how much money is managed by their professionals. It has a tiered structure that has lower fees based on how many millions of dollars inside of the Wealth Management program (yeah, most people won't have to worry about that). IF you do plan to use their paid version for their professional advisors, the minimum deposit is $25,000, but to use the unpaid version, there are no minimums or fees.
There is also Personal Capital's "Private Client Group," which not everyone will be able to utilize, but you should at least be aware of. This is a service that is available to anyone that has 1 million invested in the software. With this "Private Client Group," you'll get personalized investment advice.
Mint: What You Need to Know
There are a lot of similarities between Mint and Personal Capital. The big difference is that there is no paid version. Everything you use on Mint is going to be free.
Just like with Personal Capital, Mint will display all of your financial accounts on one screen. Everything from your basic checking accounts to your credit card accounts.
One of the advantages of Mint is the ability to create a budget (Personal Capital has recently added a budgeting feature, but this is one area that Mint still excels).
Budgeting is hands-down of the best things that you can do for your money. If you don't know where your money is being spent, you'll never take full control of your finances.
With Mint, making a budget for your spending and income has never been easier. The app will sync with all of your accounts and then categorize your spending into the appropriate categories. You can create new categories and track your spending in specific categories to see areas that you're overspending. On the budget, you can set limits and then be alerted when your spending gets close to those limits. Additionally, Mint will even make recommendations based on your spending and accounts.
Another popular feature of Mint that Personal Capital doesn't have is Mint Bills, which does exactly what you think it does. It allows you to connect different accounts, and you can see all of your bills in one place. If you're like most people, you probably have dozens of different bills come in the mail every month, and it can be difficult to keep them straight. Using Mint Bills is a great way to stay on top of all of your payments, so you don't miss any and end up with expensive fees.
You can never be too safe with your money, and Mint helps you protect your hard earned cash. You can sign up for email or smartphone alerts if there are any noticeable changes in your accounts. This could be any significant transactions, upcoming bills, or going over your budget as I mentioned earlier. This is convenient way to keep an extra eye on your money.
While Mint is more focused on helping your budget your money, they do have an investing aspect as well, but it isn't as extensive as it's competitor. Mint will display all of your investments in easy-to-read graphs and charges. They will also give you several tools, like an analysis of your retirement accounts and show you any fees that you are paying inside of those accounts and ways that you could lower or eliminate those fees.
Set up a free account with Mint.
Security Concerns
In the digital age, most people don't think twice before they enter personal information into a website or app, but Internet hackers are a concern, especially when it comes to financial information. With these two software programs, security isn't a concern. Both of them go to great lengths to ensure that your information is extremely secure and protected from malicious characters.
Personal Capital takes security extremely serious with a "two-factor authentication" process. This means that you'll have to verify every device that you use the app on. This will prevent any random people from being able to access your account on a phone or tablet. They also utilize data encryption, firewall security, and a continuous monitoring system.
While Mint is also extremely secure, the don't provide as much detail on their techniques. They do use a 128-bit SSL to encrypt all of their data. Additionally, they use a four-digit pin for anyone using a phone to access their account. This will ensure that random people don't just pick up your phone and transfer any money.
As you can see, both sites make security one of their first priorities. You should always be cautious when you're entering personal information in any websites or applications on your phone, but with these two, you shouldn't worry. Your information is safe and sound.
New Users
Since you're reading this, I can assume that you're probably new to the financial software game. If you've never used either of these programs or one like it, you might be nervous about jumping in. Don't worry, but of the sites are extremely easy to use and will walk you through the initial process.
When you first log on to either Personal Capital or Mint, you will be required to create a profile. This is just like making an account on any other websites. It will require basic information, username, and password. Simple as that.
Aside from setting up your account, navigating both sites/apps is just as easy. They both have simple and clean interfaces with everything clearly labeled, which makes it easy to understand all of the charts and graphs, even if you aren't a financial expert.
As soon as your sync all of your accounts and investments, you'll be rewarded with some excellent information from both software programs. Each of them is going to be displayed differently, but the information is essentially the same. They will show you the money held in your checking accounts, savings accounts, and investment accounts. They will also show you what your net worth is and how it has changed through the last month or longer.
Customer Service
You're dealing with your finances, it's important that you have knowledgeable staff on the other end, just in case something were to go wrong (hopefully nothing does, but you never know).
Both sites have good customer reviews for their customer service, but each of them has different contact methods. Mint allows you to use a contact form, or you can chat with a Mint employee. With the contact form, you should get a response within 24 hours.
Personal Capital also uses a contact form and also says that you should get a response within 24 hours, which most customers say that they received a quick response. If you'd rather not wait for an email response, you can also call their customer service line for a quicker answer.
The Verdict on Mint vs Personal Capital
As you can see, each of the software programs has different advantages and tools that you can utilize. It's difficult to say which one is "better" than the other one because they are both valuable in their own rights. If you're more focused on reining in your spending and want to have a defined budget, I would recommend that you go with Mint. Their budgeting capabilities seem to edge out Personal Capital's. If you're more focused on investing your money, Personal Capital is the way to go. Their investment advice and tools are some of the best that you'll find for a free tool.
Take the time to review each software program and decide which one fits your preferences better. In the end, it doesn't matter which one you are using as long as you are taking control of your money and not letting it run wild. Because they are free, it won't lose anything for trying them out, if you decide you don't like your first choice, you didn't waste any money, and you can give the other one a shot.