Unhappy in your current position, you look around and wonder why you haven't forged ahead on your own.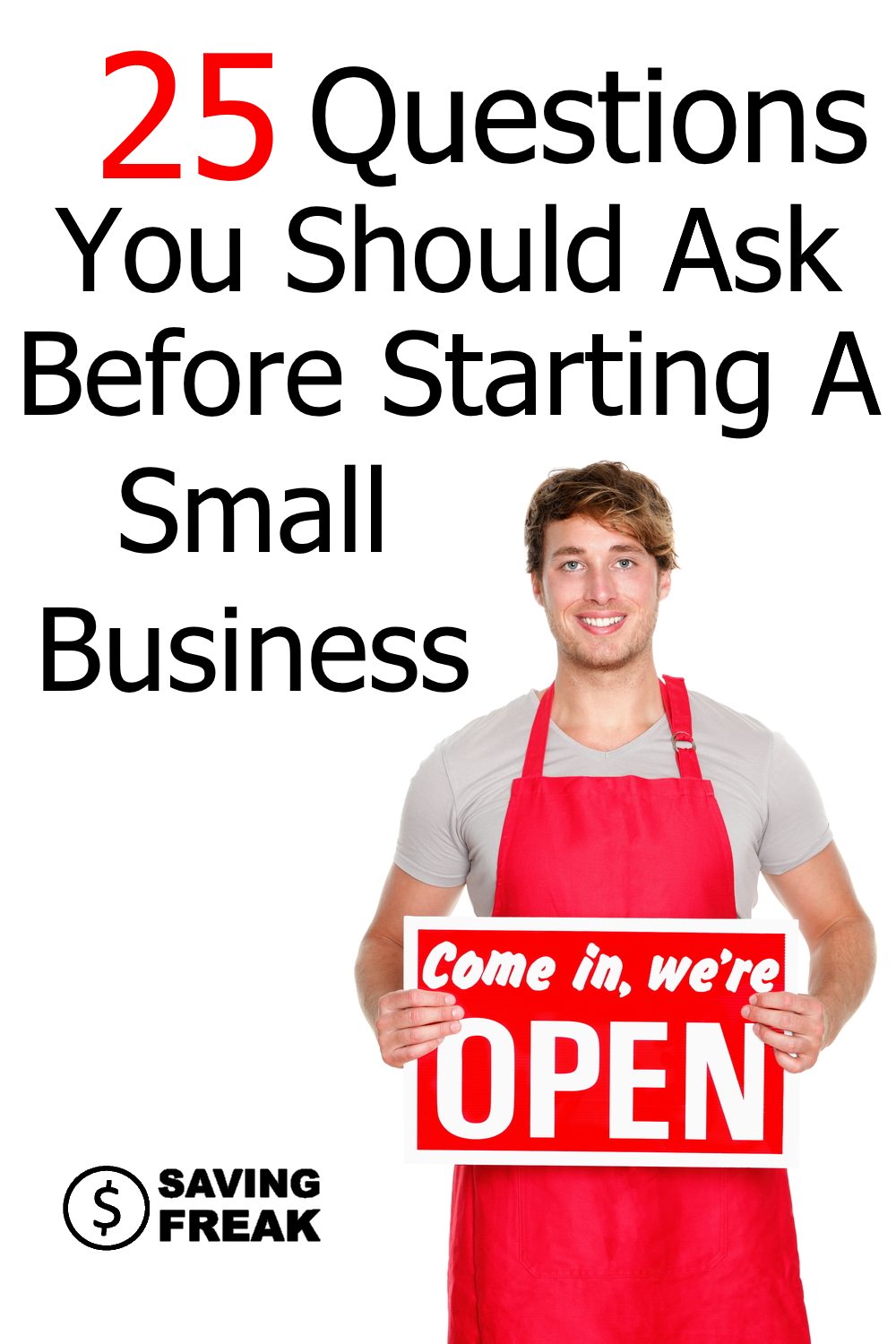 You have the brain power, the drive and the skills, so what is it that's holding you back? Is it lack of confidence? Is it the fear of the unknown? Is it about the money?
You can come up with a million and one excuses about why it's not the right time to start a business.
Before you decide to permanently close the door on the small business idea, why not do a little research first? Why not learn more about what it takes to start a small business and what it takes to stay in business?
Who knows—you might already have everything it takes.
Looking Ahead, Getting it Right
Change is scary, heck, just the idea of change can be cause for anxiety. The thing about change though is that it helps us grow.
A culture that grows is a culture that thrives, and your small business has the potential of leaving a positive mark on your neighborhood. Change is beginning to sound a little better, isn't it?
That's because change is good. Looking to change your life by starting a new business? Before you get too far ahead, ask yourself these 25 questions—they'll help you decide what plan of action to take.
Why do I want to start a small business? – Being a small business owner takes passion. If you don't have your reason for starting a small business firmly in mind you will burn out before you succeed.
Can I afford to start a small business? – If you jump into a small business full force and do not have the finances to keep you afloat while it grows, then you are setting yourself up for failure. Make sure you can keep working while supporting your family
How much money does it take (up front) to start a small business? – This really depends on your business model. Make sure that, whatever business you choose, you know as closely as you can what the costs are going to be.
Will I need to take out a small business loan to help pay for expenses? – If you are not going to be profitable for a while and do not have the personal cash reserves to invest in the business, a SBA loan may be your best bet. You can talk to a local SBA to get help with this.
Will I have to pay a lot in taxes when I start my small business? – Depending on where you live you could have a substantial tax burden. Know your local regulations and fees before getting started.
How many people could I affordably staff? – Think of staff as an investment in the business. If you can make more money faster by bringing in the right staff member, then it is a good investment.  If you bring in a person that is revenue neutral then it might be a good investment to free up your time.  If you bring in a person that will not pay for their salary then you have made a bad investment.
What kind of employee would I want to hire? – Think of what your weaknesses are as a worker. Go find the person that fills those gaps. You may also want to consider contracting those weaknesses out to another company, instead of taking on an employee.
What would my small business specialize in, selling products or offering services? – What are you good at? Can you make items affordably that others want?  Or do you have the ability to do work for others that they need?  Find your niche that you are good at and you will have the passion you need to find your product or service.
Where would I run my business out of, a store-front or my home? – Working out of your home can be tough, but the rent is AWESOME! If you can do it and make money they go for it, but a store front or office also helps keep you accountable to coming in to do work every day.
How will my business be different from others that sell/offer similar products/services? – If you are competing with someone who was first to market you can still do very well (just as Burger King). You do need something that makes you different and attracts people to try what you have to offer over your competitors.
How do I get in touch with suppliers? – Make sure you build your supply chain so that you always have the products you need. This requires finding the right suppliers.
How soon will I be able to market my products/services? – Think of how long it will take you to get to where you are selling. Whether that is a product or service, you aren't in business until you are selling something.
What market statistics should I compare to know how to price my products/services? –
How many months will it take before the small business starts making a profit? – Profit projections can be hard to make, but you need a real goal for making your business profitable. You do not want to be the person that runs up debt with no real plan for making money.
How big should I make the advertising budget? – Know your market. If your business will require foot traffic and you have a bad location, then advertising is going to be of great importance.  If you are in the middle of the busiest area where people are looking for you then advertising may not be a big priority at first.
Should I hire a manager to perform the daily tasks of the small business, or should I be the one to do it? – This is going to depend on you and your cash flow. Can you afford the manager would be my first question.  If you do not have the expertise needed to make the business work, then a manager may be a necessity.
How thoroughly should I know my competition? – You competition is not going to be excited about you joining the market. You need to know what makes them successful and how you can differentiate yourself to draw in more customers.
Can I afford not to make a profit during your first year in business? – Most business do not make a profit their first year. You must know that you can survive the early growth phase before you jump in.
How will I respond if my small business does not grow at the speed I want it grow? – Sometimes we make plans on growth and it doesn't happen. What will the plan be if the business grows at a slower rate than expected?
How can I make my business sustainable? –
What type of customers do I want my business to attract? – Your target audience will determine if your business is successful. Not only do you need to know who they are, but are there enough of them to make your business work.
What type of small business insurance policy do I need? – Every industry is different. When I started selling insurance I had to purchase errors and omissions insurance. This made sure my family didn't get hit with a big bill, if I ever missed something on someone's application. Whatever business you choose may need insurance to cover liabilities.  Do not go around without the proper insurance.  One bad situation and you will be out of business.
What is my two-year plan for the business? – Where do you want your business to be in two years? Once you have the goal in mind put together the plan on how to get there.
How long do I want to keep my business open? – Is this going to be a family owned business that gets handed down to your children? Or will this be a part-time gig that helps you make money while you look for work?  Figure out what it will take to make this happen and, if you are going to close it down, determine what your exit strategy will be.
How will I respond if my small business goes out of business? – It is imperative that you have a backup plan. Being a business owner can be brutal and even the best laid plans can go awry.  Make sure you know what you will do should the worst happen.
If you've done your research, you probably already know that 96 percent of businesses close their doors before they hit their 10-year stretch.
You've also most likely learned that managerial styles dictate turnover rate and that customers weigh their opinion heavier than logic. Building and maintaining your small business won't be easy, but it will be rewarding.
You'll be part of the neighborhood fabric ushering positive change.