Located in Denver, North Carolina, RefiJet is a financial company that specializes in connecting clients that need auto loans to their national network of lenders.
Through partnering with lending companies, RefiJet provides a variety of loan services that can help clients refinance their current auto loan.
How Does RefiJet Work?
If you have ever dealt with financing companies, then you will agree that the loan application process can be quite exhausting. To get a new loan from RefiJet, you will have to register on the website. Luckily, the registration form is the first thing that greets you on the home page.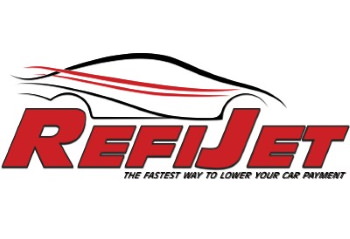 For Refijet to consider your loan application, you will need to speak with a loan officer before the final approval. No need to worry, though, the staff members are always willing to help and advise you on the best auto loan options based on your credit scores and financial records.
After communicating with Refijet`s trained financial experts, the next step is prequalification. At this stage in your auto loan application, you will be advised on the various loan products, and how they will or won`t affect your credit score.
The next phase is decision making, whereby you will need to select the loan option that best suits your personal needs. There is an "apply now" button on the homepage that will help you get start the RefiJet auto loan application process.
Types of Loans Available
RefiJet specializes in refinancing for cars, motorcycles, and recreational vehicles bought through loans. Once your credit information has been obtained, RefiJet utilizes an algorithm to determine your most appropriate refinancing options.
The company is well-managed with very few flaws. Its use of algorithms to determine appropriate loan solutions ensures that its clients receive the best possible solutions. The balance of personnel and technology has played an enormous role in RefiJet's success.
RefiJet also provides loans for lease buyouts, enabling clients to own cars that they are currently leasing. The paperwork for lease buyout loans, however, can be overwhelming.
However, the complicated nature of the car loan application process should not worry you since RefiJet handles all paperwork, leaving you to make the sensitive decisions.
Getting a Loan with RefiJet
RefiJet does their best to make the auto loan process as simple as possible.
Application Process
Qualifications
Restrictions
Loan Details
Loan Requirements
The loan terms are offered from 36 to 96 months
Interest rates are typically between 99 and 17.99%
Maximum age of a vehicle should not be more than ten years
The mileage should not surpass 200,000 miles
Minimum income of $2,000
Company History
RefiJet is a relatively new company considering it started operating in 2015. Ried Rubenstein formed the company to provide loan solutions for people dealing with car loan repayments.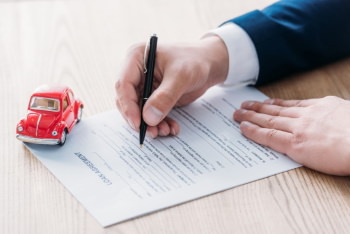 RefiJet helps its clients to do the following:
Lower monthly payments
Lower interest rate
Reduce the overall loan amount
Change loan terms due to auto refinancing
RefiJet has experienced exponential growth since its formation, more so due to its unique approach to sourcing out refinancing loans for its clients.
The company`s owner and CEO, Reid Rubenstein, anticipates that RefiJet will continue to experience tremendous growth as it helps people solve problems and improve their lives.
Customer Service Information
Alternatives
MyAutoLoan.com – Good for average to above-average credit applicants.
CarFinance.com – A top option for anyone that has poor credit and wants a fast decision on a loan.
AutoPay – An excellent option for any applicant that wants to see rates without an impact on their credit.
Pros
Hassle-Free – RefiJet is among the few companies that will do all the required paperwork for you. This means that instead of focusing on filling documents and creating files, RefiJet will allow you to focus more on selecting your new lender.
Uses Algorithms to Suggest Loans – The use of algorithms to determine financial status and loan repayment capability helps RefiJet to make appropriate suggestions when it comes to lenders.
Professional Financial Assistance – RefiJet, unlike other finance companies, provides you with a personal financial service representative to advise and guide you throughout the application process without paying extra.
Personal Concierge – Your concierge will help you analyze your financial records to ensure that you select the best possible refinance loan based on the offers presented by the available financial institutions. The concierge will also assist you throughout the refinancing process.
Easy to Use Website – Impressively, RefiJet has set up an auto loan calculator at the top of its website to help clients make their refinance-based calculations. The site is well arranged and has a simplistic interface that makes it easy to navigate from one page to the next.
Secure Technology – In the age of increasing internet crime, it is crucial to take extra caution when registering for online platforms and businesses. RefiJet utilizes the best technology around to enhance customer safety while on the site.
Cons
Higher Salary Required – When compared to other sites, the acceptable median monthly income of RefiJet is slightly higher ($2,000) than that of competing companies. Lowering the monthly income to around $1,800 might help to make RefiJet more accessible to borrowers.
Limited Loan Packages – RefiJet does not provide diverse loan packages. They only offer refinancing or loans to purchase a leased vehicle.
RefiJet Review Final Thoughts
Not many online finance companies can compare to RefiJet. The company has created an excellent reputation for its commitment to providing affordable refinancing solutions.
To obtain a loan from a finance company like RefiJet, you must be willing to share personal details like your SSN and driver`s license. Luckily for you, Refijet utilizes state-of-the-art security to keep hackers and phishers entirely out of its system.
Having a professional financial analyst by your side to advise you throughout the whole process, only serves to enhance your chances of making the right choices.
We recommend trying out RefiJet if you want refinancing services for your existing car loan, but caution that they do tend to look for a good credit score. This is not a bad credit lender.