USAA Bank is different to a lot of other banks out there in that it only provides banking services to people with ties to the military. If you're not in the military and no one in your family is in the military, you can't enjoy any of the services offered by USAA Bank.
However, if you are eligible, you have a plethora of banking services available to choose from. In today's post, we're going to look at all the bank accounts offered by USAA and see what their useful features are.
Before all of that, it's important to take a look at the criteria for becoming a USAA member.
Who is Eligible For USAA?
The USAA Bank was originally set up by army officers to help provide financial services to military personnel. There are a few ways you can qualify as eligible to join this bank.
Any active, retired, or honorably discharged members of the US military are eligible for this bank. Also, any officer candidates that are currently in commissioning programs such as a military academy are eligible.
Furthermore, if you're over the age of 18 and either of your parents are USAA members, then you might be eligible. Likewise, widows/widowers of USAA members may also be eligible.
There is one key factor that decides if anyone in the last two categories is eligible or not. If your parents are USAA members and have a USAA account, you're eligible. This means your parent can sign up for an account, not sign up for any services at all, and you still qualify.
Now, we can take a look at the extensive list of USAA bank accounts and their standout features:
USAA Classic Checking
The USAA Classic Checking account has a whole host of features that can be used to help you keep control of your finances.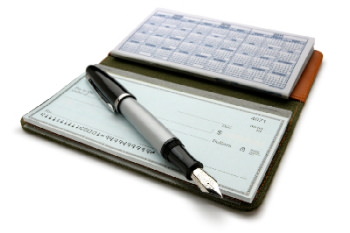 Not only this, but certain aspects can be used by different people to help them in their walk of life.
No Monthly Service Fee
Perhaps the biggest feature of this checking account is that USAA doesn't charge any fees. On their website, they advertise it as 'Free Checking' because there's no monthly service fee.
No Minimum Balance Requirements
A lot of checking accounts require you to have a minimum balance at all times to keep the account open. With the USAA Classic Checking account, you have no minimum balance requirements at all.
Having said that, you will need to have some money to start the account. You can't open one without any finances, but you don't need a lot. USAA says you can open a Classic Checking account with a mere $25.
Free Withdrawals From USAA ATMs
With this account, you also get free withdrawals from any USAA-preferred ATMs. There are supposedly over 60,000 throughout the country, and you can find them all on their website.
However, you only get 10 free withdrawals from non-USAA ATMs. After your first 10 withdrawals, you will get charged a small fee of $2, but this can be refunded up to $15 a month by USAA.
High-Tech Security
Keeping your account details safe and secure is a top priority for everyone. This checking account uses multiple security measures to ensure you stay safe. This includes biometric scanning and computer recognition that knows when someone is trying to log in on a different PC.
Mobile App
The Classic Checking Account grants you access to the USAA Mobile App. With this app, you can check your balance whenever you want, and can even locate the nearest USAA ATM. Furthermore, it has a feature where you can take pictures of checks and deposit them right away, without needing to visit a branch.
All in all, the Classic Checking Account has a lot of very useful features. It's an account that's purpose-built for regular people that want to reduce their bank fees and have an easy-to-use account.
It's ideal for college students as they will save lots of money on fees and the mobile app makes it easy to constantly check your balance and make payments to friends or family.
USAA Classic Checking For Military Recruits
As well as all the features seen above, USAA offers classic checking accounts that are tailored to military recruits. This account includes extra features that make it perfect for people entering the military or already serving.
Completed SF-1199A
All military recruits are provided with a 1199A that's pre-filled for them. For those that don't know, this is a direct deposit form that allows you to send money between different bank accounts.
Normally, filling in this form can be tedious, but military recruits with this checking account get it already filled in and completed for them.
No Initial Deposit For Military Recruits
Military recruits also have the benefit of not making an initial deposit when they open their account. This means they can open one without having any money in it. This is handy if you're about to enter the service and want a new account for your earnings to get paid into.
Early Paycheck Deposits
It's common for the Defense Finance and Accounting Service to send banks your payment information earlier than your scheduled payment date. Normally, banks will hold onto it before paying you when stated. With the USAA Military Checking Account, you get your money deposited whenever they receive the information. This can mean you get early paychecks every month!
If you're a member of the military, it makes sense to open this account instead of just getting a regular Classic Checking one. You'll see all these extra features that make your life a lot easier while you're in the service.
Youth Checking Account
USAA also offers a version of their checking account that's ideal for children aged 9-17. This has a couple of unique features along with all the existing classic checking account features.
ATM/Debit Limits
USAA gives parents control over their children's checking accounts by letting you set limits. You decide how much money your child is allowed to take out of an ATM every day, and you also decided how much they can spend using their account. This is a useful feature as it teaches your kids to be smart with their money and means they can't recklessly spend it.
Text Alerts
When setting up the account, you can sign up for text alerts to tell you when certain things have happened. If the account balance changes, you can get a message telling you so. If the spending limit has been exceeded, you will be notified. Again, this gives you greater control over their account and means you can stay on top of their finances to ensure your child isn't reckless.
Limited Access To USAA.com
With the regular classic checking account, you get full access to usaa.com to use the online banking features. But, with the Youth Checking Account, you decide how much access your child gets. You can set it so they can't access it at all, or you can change it so they're able to do certain things like check their balance but can't make payments.
Quick And Easy Money Transfer
Finally, as the parent, you can transfer money into a Youth Checking Account anytime you want. There's no waiting around, no fees, you can simply put money in whenever you want. This is helpful as it means you can send birthday money into their account right away rather than giving them cash that they might spend all in one go.
Automatic Conversion To Classic Checking
As soon as your child reaches the age of 18 their account will automatically turn into a Classic Checking one. This means they will see all the features mentioned earlier on, and be in complete control of their finances.
In summary, the Youth Checking account has everything a parent can possibly need. Not only does your child get a secure bank account, but they also remain under your watchful eye. There are plenty of parental control features that mean you can avoid situations where your child overspends and wastes all their money.
USAA Savings
Now we move onto the different savings accounts offered by USAA Bank.
The first of which is known as their basic savings option, but it still has plenty of features.
Small Initial Deposit
Much like the checking accounts, you don't need a lot of money to open your savings account. The deposit can be as little as $25, and you can start earning interest right away.
APYs from 0.05% to 0.15%
With the USAA Savings account, you get variable annual percentage yields depending on how much money is in your account. If you've got a daily balance of less than $4999, you earn the lowest APY of 0.05%.
If your balance is between $5,000 and $9,999, the APY is bumped up to 0.10%. Finally, any more than $10,000 earns you an APY of 0.15%.
This is a decent feature as it encourages you to save more money. The more you save, the more you will earn via interest.
No Monthly Fees
There are absolutely no monthly service fees for this savings account, and you can even transfer money to any US bank account for free.
Free ATM Card
You get an ATM card that lets you withdraw or deposit money from an ATM but doesn't let you pay for things. You'll need a proper debit card and checking account for this.
USAA Goals Planning Tool
By far one of the best features of the USAA Savings Account is that you get to use the USAA Goals Planning Tool. This lets you set specific saving goals for yourself and view your progress. You can set a goal to save $10,000 for a car and view the tool to see how well you're doing.
As far as basic savings accounts go, this is a fairly decent one. The APY might not be amazing, but at least you get rewarded for saving more money. Plus, a whole host of additional features adds up to making it a worthy contender.
USAA Performance First Savings Account
This bank account includes the main features of the USAA Savings account but is meant for individuals with a lot of money. There are two main differences between these two accounts, as seen below:
Higher Interest Rates
While the USAA Savings account maxes out at an APY of 0.15% for balances with $10,000 or more, the Performance First improves that to 0.20% for balances between $10,00 and $24,999. The rates continue to rise up to 0.30% is you have more than $50,000 in your account.
Minimum $10,000 Opening Deposit
With this account, you have to open it with a minimum deposit of $10,000.
This is very much a great savings account if you're looking to deposit and save large amounts of money. The interest rates are better, yet you still get all the other savings account features.
Youth Saving
Finally, there's a Youth Savings account that's similar to the regular savings account but with more features for parents.
Grant Limited Access
You decide how much access your child has to their savings account on the USAA mobile banking website. This allows you to take complete control and ensure this account is purely used to save money for them and nothing else.
Deposit & Transfer Control
You can set the account to allow your child to make deposits or transfer money. Again, if you don't want them to do this, then it's up to you.
All in all, this is a great option if you want to save money for a young child and give them an account that can always be turned into a proper savings account or checking account when they're older.
Final Thoughts on USAA Bank Accounts
USAA Bank has various account options for different people. The checking accounts are full of features that are great depending on what you're doing in life. There are extra benefits for military personnel, which is a bonus!
There aren't many branches in the US compared to other banks. However, with great online banking and mobile deposit options, this isn't much of a problem.
The main issue is eligibility. You can only open an account with USAA if you fill the criteria mentioned at the beginning of this piece. All things considered, it's a great bank with great options, but it is quite exclusive.