Investing in gold and other precious metals is an excellent way to diversify your portfolio.
Unlike stock investing, which has mostly changed to a no fees model, precious metals investing is rife with fees and opportunities that are not legit.
Companies like Vaulted have stepped in to clear up the market and allow people to feel comfortable with the form of gold they are purchasing and where that gold is stored.
How Does Vaulted Work?
Vaulted allows you to purchase gold bullion in small amounts directly through their app or website.
The gold is in the form of gold bars and is 99.9% gold (24 karats) from the Canadian Royal Mint.
Gold from the Canadian Royal Mint is conflict-free, so you can be assured you are buying the highest quality and the most conscious supply of gold available.
Where is the Gold?
You have two options once you purchase gold through the Vaulted app.
Vaulted gold can be stored with the Canadian Royal Mint. All gold stored in the Mint is insured. The insurance includes any losses, including theft or damage.
The Mint is also audited each year by the Auditor General of the Canadian government. This option will cost you a fee of 0.4% annually.
Finally, you can also decide to have the gold shipped to you. This can only be done with your permission and can be delivered directly to you or a vault of your choosing.
Getting Started
Vaulted boasts a straightforward three-step process.
Fund your account by linking it to a checking account or sending a wire transfer.
Use the newly available funds in your account to buy a corresponding amount of gold.
While you have to purchase in $10 increments, there is nothing else holding you back from getting started.
The Vaulted app is genuinely one of the simplest ways to get started investing in gold.
Fees
Purchasing gold is much more expensive than buying stocks or ETFs. Fees can run over 8% in some instances.
Once again, Vaulted looks to make this process less expensive and more reliable. They charge a flat rate of 1.8% on all gold transactions.
This means that whether you are buying or selling your gold, you will be charged 1.8% of the total value of the gold at that time.
So, if you sell $10,000 in gold through Vaulted, you will receive $9,820 in into your account. The same math works for purchasing.
Storage
If you choose to have Vaulted store your gold, you will pay an annual fee of 0.4%. In checking online, this is at the low end for gold storage, and much lower than rates that I found were as high as 1.25%.
Types of Accounts
Vaulted offers two options for investing in gold. They include:
Standard Account
A standard account with Vaulted is entirely self-directed. This means that you have to log in to your account, move money from your bank account and make the gold purchase.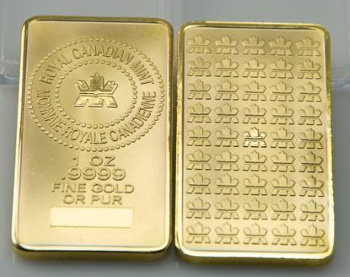 It is a speedy process, and the way I prefer to handle these types of investments.
VaultPlan
The VaultPlan allows you to automate your gold investing. You select the frequency and amount of investment that you make.
Vaulted will then pull that money from your bank account and make the designated investments for you. You can cancel the VaultPlan at any time and return to self-directed investing.
Is Vaulted Legit?
Yes, Vaulted is a legitimate online gold brokerage where you can buy and sell gold bullion without having to possess the gold physically.
They are backed by McAlvany Financial Group, the parent company of one of the oldest and largest gold brokerage firms in the United States.
On top of their top backing, Vaulted employs strict standards to protect its users. Their data practices include:
Full data encryption
Multiple locations for backups to create redundancy of data
Strict policies on internal and external data access.
Compliance with industry-leading best practices.
Vaulted Company History
International Collectors Associates LLC backs Vaulted.
The company was started in 1972 and had a mission to help people hedge against inflation and downturns in the market by purchasing gold and other precious metals.
Since that time, the company has expanded to include advisors and analysts that help their investors and have built a company-wide portfolio that has purchased more than $2.5 billion of precious metals.
Alternatives
Noble Gold – Noble Gold allows you to invest in gold through an IRA account.
Ally Invest – Invest in gold-based exchange traded funds just like you would in stocks.
BGASC – Buy Gold and Silver Coins is a top option for buying physical gold and silver coins that also have a value to collectors.
Pros
Easy to use
Affordable gold storage
Able to have gold shipped to you.
Low minimum investment.
Cons
Limited investment options
Only has taxable accounts
Vaulted.com Review Final Thoughts
Vaulted presents an excellent way to get involved in gold investing without having to go through the commodities markets.
This means that you can own physical gold instead of relying on an investment fund.
The interface is straightforward to the point that anyone can figure it out, and they make the process of buying your gold easy to understand.
I like the option of being able to have the gold shipped to me or stored in the storage that I choose.
The most significant advantage here is that Vaulted has some of the lowest fees for investing and storage of any gold brokerage in the industry.