As a faithful follower of Jesus Christ, I try to raise my children in the same Christian traditions that my parents raised me.
As the access to pornography and content with morals that do not match my own has become more prevalent, it has become more difficult to shield my young children from these messages.
Fortunately, several Christian based streaming services can help you find quality content for you and your family, that you don't have to continually screen for your kids.
Top Christian Streaming Services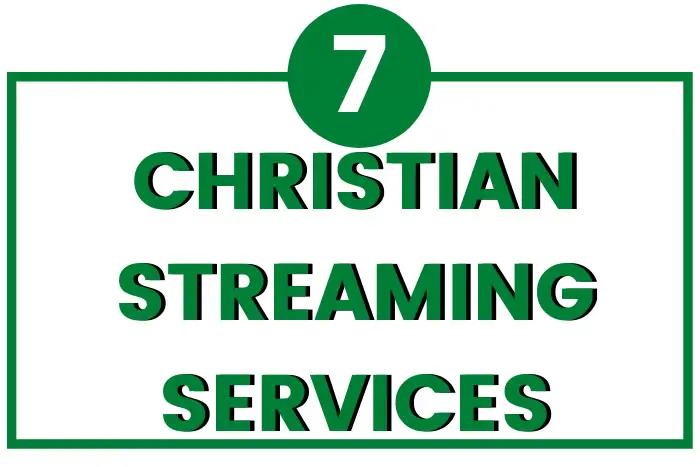 PureFlix
PureFlix is one of the largest and oldest of the faith-based streaming services. They have even expanded into doing their own productions, similar to what we see with Netflix and Amazon.
Pureflix does a great job of helping you find content for your younger children with an entire category for children 1-10 years old.
Cost – $12.99 per month or $99 per year
Benefit – Large library and exclusive content
CrossFlix
Crossflix is focused on providing the best in Christian movies. They have backing from people that have years of experience in making movies, which makes their original content some of the highest quality of the Christian streaming services.
Cost – $10.99 per month or $71.64 for 36 months
Benefit – Very affordable when you buy a three-year plan and great content
Yippee.TV
Yippee.TV was created by TBN to be a streaming service geared toward children under 12 years old. There is a large amount of quality content, including Veggie Tales and Superbook.
Cost – $7.99 per month or $79 per year
Benefit – Great for young children
UP Faith & Family
Up Faith & Family has an excellent combination of programming for all ages. Their kids' programming is adequate, and they have an extensive collection of streaming content for anyone who is a teenager to senior.
Cost – $5.99 per month or $53.99 per year
Benefit – Large library of exclusive content
RightNow Media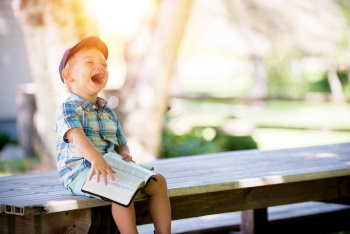 RightNow Media is a streaming service for Christians that is ordered through their local church. The service has excellent sermons, bible studies, and kids programming.
I have been using RightNow Media through my church for several months, and it has been a superb resource for finding biblical learning that applies to trials and struggles in my life.
Cost – Billed to churches based on size
Benefit – Best for Biblical learning and robust kids programming
Dove Channel
The Dove Channel handpicks content and has a variety of faith-based programming, as well as programming from the past that is not Christian but is in line with Christian values.
You can find older television shows like the Andy Griffith Show and Bob Ross to round out more directly Christian options.
Cost – Free limited content or $4.99 per month for all content ad-free
Benefit – Very affordable and a good mixture of values-based content.
Parables
Parables has a sizeable amount of Christian streaming content. Their target audience is older than many of the other streaming services since they have do not have as much of a focus on kids' content.
What sets Parables apart is that you can watch the service for free with advertising. For subscribing, you get no ads and access to their live streaming channel.
Cost – $5.99 per month or $57.99 per year
Benefit – Free with ads and a live streaming channel
How to Choose a Faith-Based Streaming Service
When you are deciding on a streaming service, there are several factors you want to consider.
Cost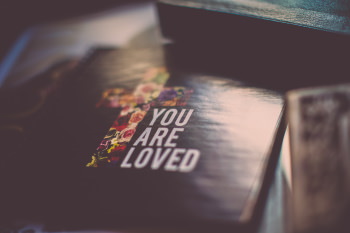 Some of the services on this list might be cost-prohibitive. PureFlix has excellent content but is the most expensive of any Christian streaming service, and to some extent, you get what you pay for.
If Parables has all the content you need, and you can stand to watch the ads, then you can get that content for free.
Make sure you are subscribing to a service that fits inside your budget.
Programming
If the service doesn't have all the content that fits your household, then it isn't worth having.
I like what Parables offers, but there isn't enough kid content to keep my family engaged. So even though it is free with ads, I don't use it that much.
Need
We have lots of streaming options, and many have quality programming, even if it is not Christian or faith-based.
I was mostly happy with our streaming service choices before finding several Christian options, but when our church added Right Now Media, I realized how much my kids were missing out.
Most of these paid services have at least a one week trial, so try a few out to see if you were missing something from your family's viewing options.
Final Thoughts on Christian Family Streaming Services
I am a big fan of switching some of my streaming over to Christian based streaming services.
Not only do I not have to worry about what my kids are watching when they are on these channels, but the content quality is also to a level where I am not embarrassed that a Christian put it out.
So far, with every option I have tried on this list, I can see a real market for each service. So try out a few and find the ones that meet the needs of your family.