As credit has become a leading indicator for not just loans, but insurance and utilities, having a good credit score has become more important.
Due to this dependence on credit, the credit repair industry has really grown over the last 20 years. With many different providers entering the market.
The Credit Assistance Network has established themselves as a good provider of these services.
How Does the Credit Assistance Network Work?
Rather than a credit repair program, the Credit Assistance Network prefers to be known as a credit improvement program.
Credit Assistance Network has a team of experts specializing in credit and debt and they help to improve your credit profile by removing all the negative items in your credit score and offering advice on how you can build on these changes positively.
To get started, a Credit Specialist from Credit Assistance Network will review your credit reports and provide consultation as a part of the process of enrolment, where the specialist will provide advice.
Once the enrolment process is completed the service department of the company analyzes your reports and determines the items to be disputed, the legal basis for dispute and the method.
With the help of the various customer protection laws like the FDCPA, FCRA, FCBA and FACTA, Credit Assistance Network creates and mails a custom dispute letter to the three main credit bureaus and they can dispute up to 45 credit items.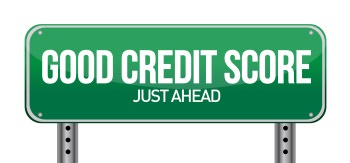 The federal law requires bureaus to investigate each item of the dispute and contact every source that has reported the particular dispute.
If the source is unable to verify the item, then the item is deleted. If it is updated and there is some change, which is verified, then there is no change made.
The credit bureau then must mail an updated credit report with the completed investigations irrespective of whatever the result may be.
Creditors, as well as the collectors usually have around 30 days in which they must complete all their investigations and send their reports.
The various responses that you receive must be sent to Credit Assistance Network and on basis of your situation and the responses from the earlier disputes, Credit Assistance Network identifies the likely law violations and will file complaints with the BBB, FTC and state attorney general as required.
On basis of the responses received from the bureaus, Credit Assistance Network drafts up to 15 disputes letters and mails it to the collection agencies, creditors and any other relevant agency.
The interventions include letters of goodwill, validation demands, information requests, disputes, etc. While this is an expensive and time-consuming process, Credit Assistance Network will do it on your behalf.
Usually, the modified and updated credit reports from the 3 credit bureaus will be received in around 30-45 days.
You can email, fax, mail all the correspondence received in response to the disputes to Credit Assistance Network or upload them to your account and Credit Assistance Network will review the responses and decide on the next course of action.
On basis of your situation, all the previous correspondence, responses from the various parties and the results, Credit Assistance Network will determine the proper course of action and at the same time will continue to try and correct your credit reports.
In most situations, the process begins over by raising disputes with the credit bureaus, but more aggressively. Usually, bureaus, creditors and debt collectors resist when it comes to conforming with the law and it takes quite a lot of expertise and persistence to dig out the violations and inaccuracies, which is what Credit Assistance Network does.
The process is then repeated by Credit Assistance Network until your credit file is fully correct, without any mistakes, false negatives and duplicates and when they correct all the things they think is questionable, inaccurate, outdated or cannot be verified, then the service department of Credit Assistance Network will ask you to close your account.
Credit Assistance Network does all the things to set your credit right. You can access the portal by using the login details given to you by Credit Assistance Network which allows you to upload all your documents, track the progress and also communicate with Credit Assistance Network 24×7.
Credit Assistance Network works to improve your credit and will repeat the credit improvement cycle until your credit is completely restored.
You can contact the Credit Assistance Network experts between 9 am and 7 pm EST from Monday to Friday. The online account portal gives you 24×7 access to updates and also acts as a forum to post any of your queries to the credit repair team. Customer service is also available via email and phone.
Start your credit repair with Credit Assistance Network>>
What Kinds of Credit Problems Can They Help With?
Credit Assistance Network can help to restore all your inflated, inaccurate, unverifiable and questionable credit items. And they also handle various other things such as:
Collections
Identity theft
Late payments
Liens
Bankruptcies
Duplicates
Repossessions
Junk debt buyers
Outdated information
Incorrect personal information
Foreclosures/Short sale
Debt management/CCCS
Expired/Inflated debts
Ex-Husband/Ex-Wife
No credit score
Security clearance
Excessive inquiries
ChexSystems
Judgments
Mixed credit files
Charge-Offs
Plans and Pricing
Credit Assistance Network has a simple pricing plan with just one plan called 'Pay For Results Plan' that costs:
Cost Per Individual: $179
Cost Per Couple: $279
Cost per Confirmed Deletion/ Bureau: $50
Cost for Public Records: $75
Some of the advantages of the pricing plan:
Consultations with a certified FICO expert
Unlimited disputes
Letters to creditors for debt validation
Goodwill letters to creditors
Letters to "cease and desist" to collection agencies
24×7 client portal access
100% money back guarantee
Get started with Credit Assistance Network>>
Company History
Credit Assistance Network was started in the year 2004 and the credit repair company is located in Boca Raton, Florida. The company offers credit repair services in the 50 states of the United States.
CAN Alternatives
The Credit People – Probably the most affordable of the credit repair options, Credit People has a very good record of helping their clients.
Pyramid Credit – Kind of a fun name for the financial industry, Pyramid Credit repair services are some of the best in the industry.
CreditSaint – With an easy process to work with, CreditSaint offers a comprehensive credit repair approach.
Pros
Credit Assistance Network gives a good outline of their credit repair services and process.
Credit Assistance Network offers a detailed chart of their services, which is quite handy.
The 24×7 access to the company's website is very helpful.
Customers get login credentials which allow you to track the progress, upload documents and communicate whenever required.
Cons
Some points of the services offered by Credit Assistance Network may be a bit vague.
Credit Assistance Network does not mention the availability of licensed attorneys to help you.
Credit Assistance Network Review Bottom Line
The detailed process and helpful tracking are some of the features that set the Credit Assistance Network apart from other top credit repair companies.
With more than 15 years of experience and a national footprint, they should be a good option for anyone in the United States looking to repair their credit.