If due to some reason your credit score has taken a beating, then credit repair companies like The Credit People can be of assistance.
They don't have any special privileges in this regard. However, reputable credit repair companies have the experience and knowledge of dealing with creditors and credit bureaus to remove any inaccurate, negative items on your credit report that's unfairly holding back your credit score.
In case all the negative items on your credit report are rightfully there, a competent credit repair can help you substantiate each and every negative item on the report and provide you with strategies to slowly build up your credit score once again.
How Does The Credit People Work?
Trial Period
The Credit People offers a 7-day trial period for $39. During the trial, the company sets up an online account for you, gets your credit reports from the three credit bureaus (TransUnion, Experian, and Equifax), and collects your credit score from each agency.
Based on these, they develop a strategy to improve your credit score. You will have to pay $39 for this trial period. If you're satisfied with the service, then you can sign up for the monthly plan.
Full Service
A personal dashboard is set up for you. The entire break up of your credit report can be seen here. The inaccurate and/or questionable items on your report are then challenged one by one with the creditors/lenders and credit bureaus.
If the error is clear and obvious, then it typically takes a few days up to a month to get it removed from your credit reports. In case the creditor doesn't accept the error, The Credit People will help you in filing the proper paperwork to make sure they do not continue to harm your score.
Periodically, you will receive updated credit reports, which will allow you to keep track of items that have been removed, corrected or changed.
Start repairing your credit with The Credit People>>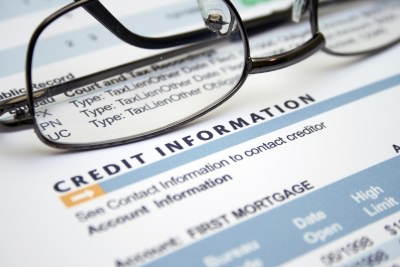 Unique Features
The Credit People has some unique offerings that set it apart from the other credit repair companies.  These features are enough for many people to decide they are the best service for their needs.
Discounted Trial Period
With most credit repair companies you start paying the full price and, they start working for you. The Credit People have decided to let you get the ball rolling and evaluate the startup process for only $39.
You will not see much in the way of results in only seven days, but you can get a good feel for how they are going to take care of you in that short period.
60-Day Money Back Guarantee
While 60 days is not necessarily enough time to see all your credit history get scrubbed. It is enough time to see some positive movement in fixes being implemented.
If at any time during the first 60 days you are not satisfied with how the process is working, they will refund the money you have paid. That is some strong confidence and a solid offer.
No Extra Fees
Many of the credit repair services charge a monthly fee but included in the small print that there may be extra fees. These fees can be for any extraneous charges that aren't covered by the service.
The Credit People sets their service apart by guaranteeing that there will be no extra fees during the repair process.
Types of Credit Problems
Charge-Off: This is a charge that has erroneously been added to your credit report due to either mishandling on the part of credit card companies or due to the unethical behavior of third-party collection agencies. A charge-off essentially means that the company has written off the debt. A period of 180 days since the last date of payment needs to pass before a charge off can be reported. So, credit repair companies can dispute and get this removed if it has been added in error.
Past Due Account: In case of past due accounts, the FCRA clearly says this stays on your credit reports for up to seven years. However, collection agencies are known to tamper with dates to extend its stay on the report. This too can be handled by credit repair companies.
Tax Liens: If any tax lien items are still on your credit report, it can be taken care of right away. In April 2018, credit bureaus were asked to stop including these in credit reports after a study conducted by the Consumer Financial Protection Bureau.
Late Payments: Incorrect late payment strikes are one of the most common erroneous items found in credit reports and can be removed quickly as well. However, if the late payment strike is accurate, experienced credit repair companies can still negotiate and get it removed, but only if you agree to pay the creditor the requisite fine.
The Credit People also handle simpler credit problems like inquiries and collections, as well as more difficult credit problems like foreclosures, identity theft, bankruptcies, repossessions, and judgments.
Plans and Pricing
One of the first questions I get when talking credit repair is, "How much does credit repair cost?" The Credit People makes this simple.
As mentioned earlier, the 7-day trial period costs $39. The Credit People has a single plan for all clients that is $89 per month.
It's worth noting that the company allows you to cancel at any point you want and you're not charged for the month that you cancel the service in. And if you're not satisfied with the service the previous month's fee is refunded as well.
Start an account with The Credit People>>
The Credit People Company History
The Credit People was founded in 2001. It's headquartered in Cottonwood Heights, Utah and has other offices in the state as well as in Chicago, Illinois and different locations in Florida.
The company claims to have processed in excess of 310,000 separate credit reports.
Alternatives
Lexington Law – Think of Lexington Law as the NY Yankees of credit repair. They are the largest and most well known of any of the companies.
Pyramid Credit – Best known for their hands-on service, Pyramid Credit is a significant player in the credit repair space.
CreditRepair.com – This is an entirely online experience.  So if you don't want to be bothered with talking to someone, this is the service for you.
CreditFirm.net – The lowest monthly cost credit repair at $49 per month.
Pros
7-day trial period.
Competitive pricing.
Cancel anytime and not pay for that month, plus get the previous month's fee back.
Tackles a wide range of credit problems.
60-day money back guarantee
Cons
Free credit reports are in case available to consumers.
60 days seems a very short period to see actual change in your credit score.
The Credit People Review Bottom Line
The Credit People credit repair service has established themselves as one of the top credit repair companies in the United States.  The service is reasonably priced and offers a lot of features that set it apart from the other credit repair competitors.
They may not be the biggest name in credit restoration, they have established themselves as a top company to consider.