Gone are the days when a teen could only make money by taking up a part-time job at a fast food joint, by shoveling snow or mowing lawns.
Giving your teen spending money every other day can become quite a burden on you as a parent. Today, there are many options available to teens to make money online without stepping out of the house.
Online Surveys
Online surveys are one of best ways to make money as a teen from the comfort of your home. However, you should take care to sign up only with reputable survey companies.
Most of the online surveys take around 10 to 30 minutes to fill and the amount you earn depends on the complexity and length of the survey. Although the money that you earn by filling in surveys is slow to build up, the more number of panels you sign up with, the more money you can make.
Some of the survey sites that allow teens to sign up are:
Reward Sites
Reward sites are where you have to do different things to earn cash and rewards over time. You can participate in different activities such as redeeming offers, searching the web, watching videos, answering surveys, etc.
Most of these reward sites pay in the form of points which you can collect over time and the more you participate, the more points you can collect. And, you can redeem these points not only for cash via PayPal but also other things like merchandise, Amazon gift coupons, etc.
Some of the popular rewards sites are:
Sell Your Crafts
If you are creative, then Etsy is a great place where you can showcase and sell practically any handcrafted items that you can create such as paintings, jewelry, drawings, ceramics, etc.
If you are under 18 years, you can open your own Etsy shop with permission from your parents and your parent or guardian must manage the shop for you as a legal requirement.
Just like any other online store such as eBay, you can price the items that you want to sell on Etsy and once the item is shipped, you receive your payment via Paypal. Etsy does charge a fee for displaying and selling items via their site.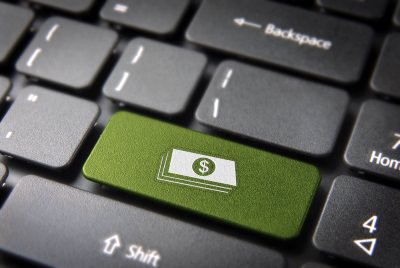 Sell Your Services
Fiverr is a freelancing marketplace which allows you to post your services that you can provide for $5. You can post all types of services such as graphic designing, writing, online marketing, voiceover recording, SEO services, etc.
All you have to do is create a profile, list the services that you can provide and list the price for the jobs ranging from $5-$995. Fiverr pays via PayPal for the services you offer and after deducting their fees, you can get around $4 for each order of $5.
Review Music
If you love music, one of the best ways to make money online is by reviewing and rating music on music sites. If you are 13 years or older, you can sign up and all you have to do is listen to a song clip.
Most of these clips are by new artists and give it a rating of 1-10 and write a review of 4-5 sentences of why you liked or did not like the song.
You can also review other things like commercials, fashion accessories, etc. For each approved review, you get paid and the pay depends on your rating and quality of your review.
One of the best sites that allows you to earn money by listening to music and reviewing them is Slice the Pie. Sometimes, the site runs special promotions that allow you to earn more for rating the songs.
The payment is usually made via PayPal, which you can cash out once you have earned $10. Since most teenagers love music, this has to rank as a top idea for how to earn money as a teen.
Customer Service
Although most companies hire adults for customer service jobs, companies like U-Haul hire employees as young as 16 years of age. You can work as a customer service representative from home and take calls on behalf of the company. You can decide your schedule of work.
Online Tutoring
If you are good at academics and feel that you can teach a subject in which you are proficient, then online tutoring is a great way to earn money from home.
You can sign up on sites that let you tutor other kids by using your Google Plus or Facebook account and simply creating your profile and earn some extra cash. So, if you have good academic and teaching skills, you can put it to good use by tutoring other students who require help with the particular subject.
Some of the popular online tutoring sites that employ teens are TutorVista, Enroll and Tutor.com. You can also work with sites like SameSpeak or SkimaTalk, who hire teens that are 16 years or older with English as their first language to help others speak English.
You can earn around $10 for every half an hour of English conversation you have with people who want to learn to speak English. The company provides tutors with the materials and conversations for coaching and clear instructions on how to tutor the students.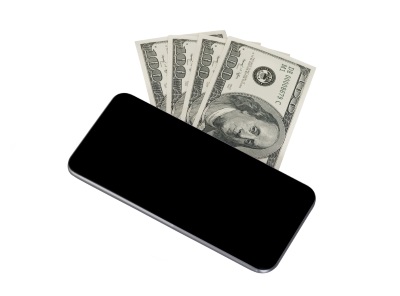 Writing eBooks
If you have an active imagination and have the talent for creative writing, then you could try your hand at writing eBooks and get them published on Amazon Kindle and you can earn around 70% of the sales.
You can also sell your eBooks via Amazon.com. If your eBook becomes popular, then you can sell your book several times and each time someone buys your book, you earn money.
YouTube Videos
Making and posting videos on YouTube is a great way to make money. Every time someone watches a video that you have posted online, you can make money.
You can make videos on any subject you like such as things your pets do, fashion tips, funny videos, etc. and the more your videos are viewed, the more money you can earn. You can earn money via ad revenues i.e. by allowing ads to be placed in the videos you create or endorsing products, among other things.
Online Shopping
Browser extensions like Qmee allow you to save money when you shop online by offering discounts and showing price comparisons. Qmee can be installed on browsers such as Chrome and Firefox.
While doing your searches, Qmee also shows ads that are sponsored and by watching these ads, you can earn money.
You can also earn money on Qmee by taking surveys. While there is no minimum amount for cashing out, you can get your payment in the form of cash into your PayPal account or you can also receive the payment in the form of gift cards.
Direct Sales
You could look at direct sales as a way of making extra cash. While these opportunities allow you to earn money, to get started, you need to make an initial investment to start off.
Direct sales companies require that you purchase a starter kit which will help you grow your business and when you sell these items, you will start making a commission on the items. Examples of direct sales companies that employ teens are Avon, Gel Moment, NuSkin, Perfectly Posh, Origami Owlettes, etc.
For most of these direct sales sites you will do better if you go out and get sales door to door.  So chalk this one up as more of a at home jobs for teen opportunity.
Blogging and Podcasting
If you love writing and have significant knowledge on certain topics, then you can decide on a niche, create a blog via which you can create posts and share the knowledge you have with others.
Once your blog has caught on and you have managed to get steady traffic to your blog, you can monetize your blog by using methods like Google Adsense, ad displays and affiliate marketing to passively make money.
Podcasting or creating what amounts to an online radio show is another popular way in which you can make money. Podcasting is about creating interesting spoken content and uploading to popular podcast platforms.
And, when you have built traffic to your podcast, you can monetize it in many ways. You can easily make around $200-$500 in a month by publishing content on your blog or posting podcasts to Facebook and YouTube.
It will take patience and won't happen overnight, but the money is good.
Sell Books
You can sell your used books and textbooks online via websites like Amazon and BookScouter. Apart from selling the old books that you own, you can also buy books that are in good condition from garage sales, thrift stores and used bookstores and resell them via these sites for a profit and make money.
When the buyer gets the book from you, the amount of the book is deposited by the buyer into your PayPal account. You can make some decent money if you are able to find good textbooks at very cheap prices.
Today, you really don't have to be an adult to earn and make money and you can do it even as a teen. And, the best part is that you don't even have to step outside your home to earn. With just a computer and an Internet connection, you can start making money in a jiffy doing something you love.
Online Jobs for Teens Bottom Line
These days, there are plenty of ways teens can earn extra cash online by making use of the Internet and the plethora of apps available in their free time after school hours or on the weekend.
There are several online job opportunities available and the options are only growing. Today, businesses are hiring virtual employees and teens are finding more and more opportunities by which they can make money online.
The good news is that there are now many legitimate jobs online for teens to earn some serious cash.